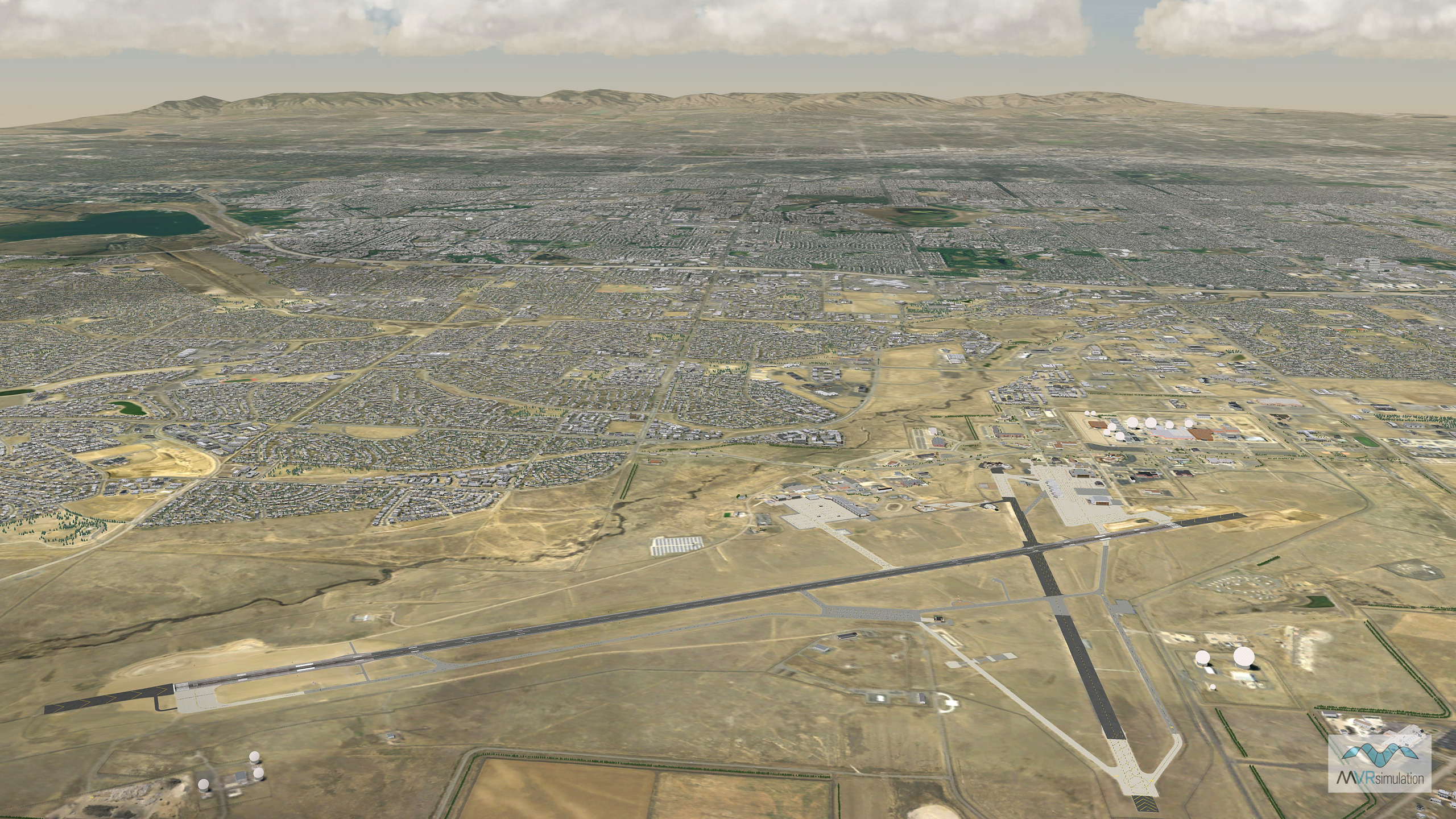 Virtual Buckley Air Force Base (KBKF), Aurora, CO, with Greater Denver and the Rocky Mountains in the background.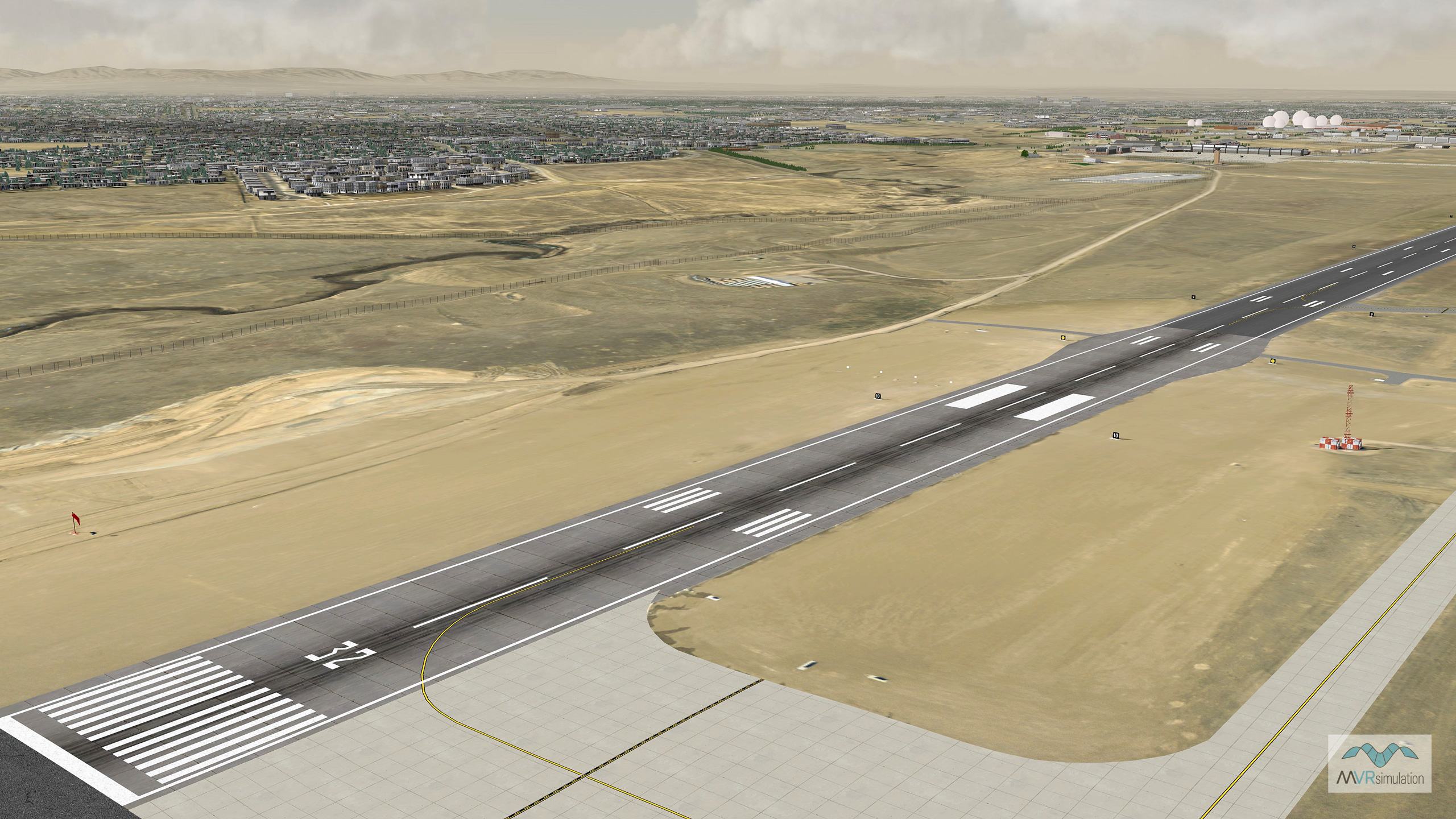 Virtual Buckley Air Force Base (KBKF) runway area with geospecific control tower and other cultural content.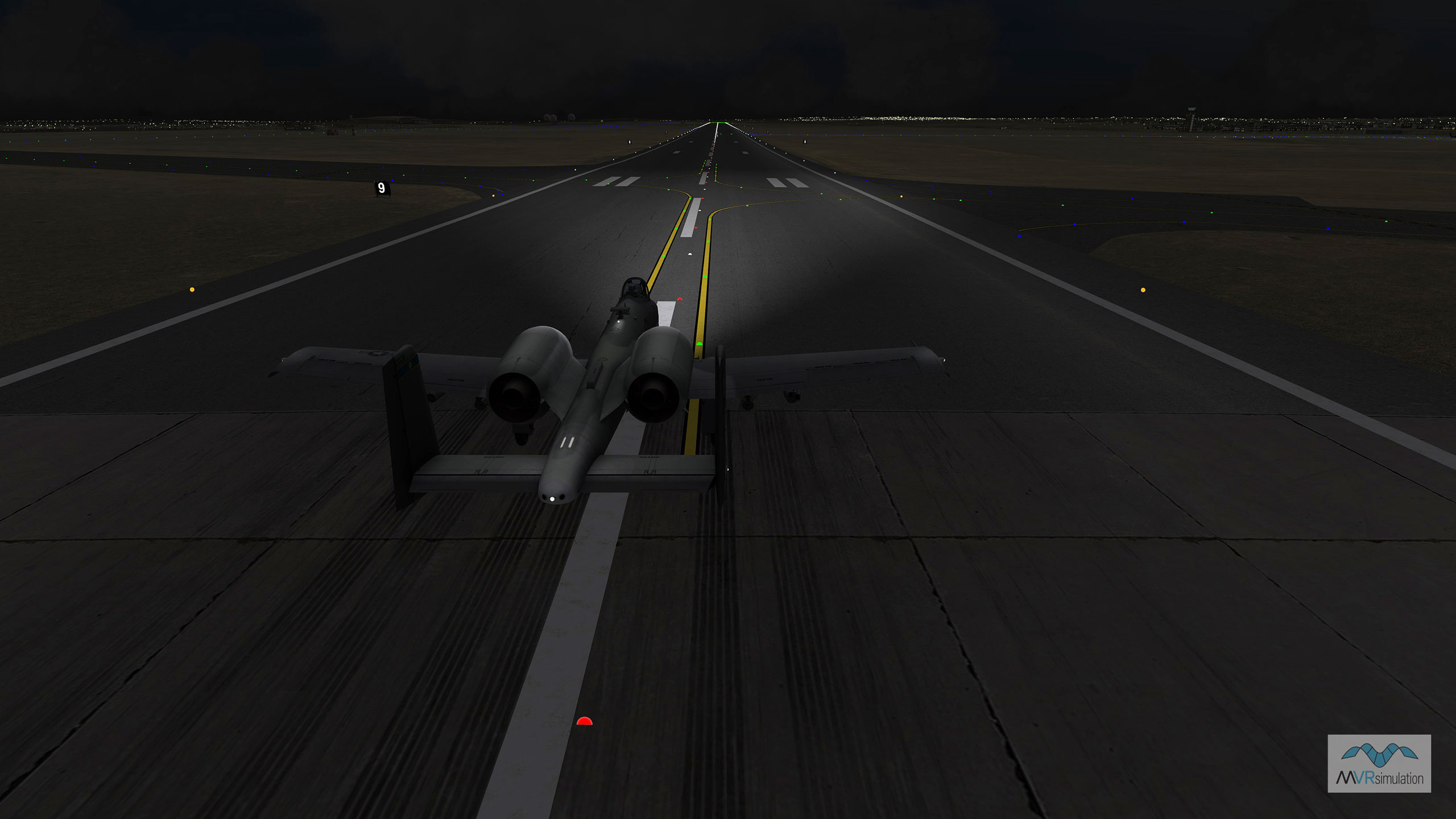 MVRsimulation VRSG real-time night scene of an A-10 entity taxiing at virtual Buckley Air Force Base.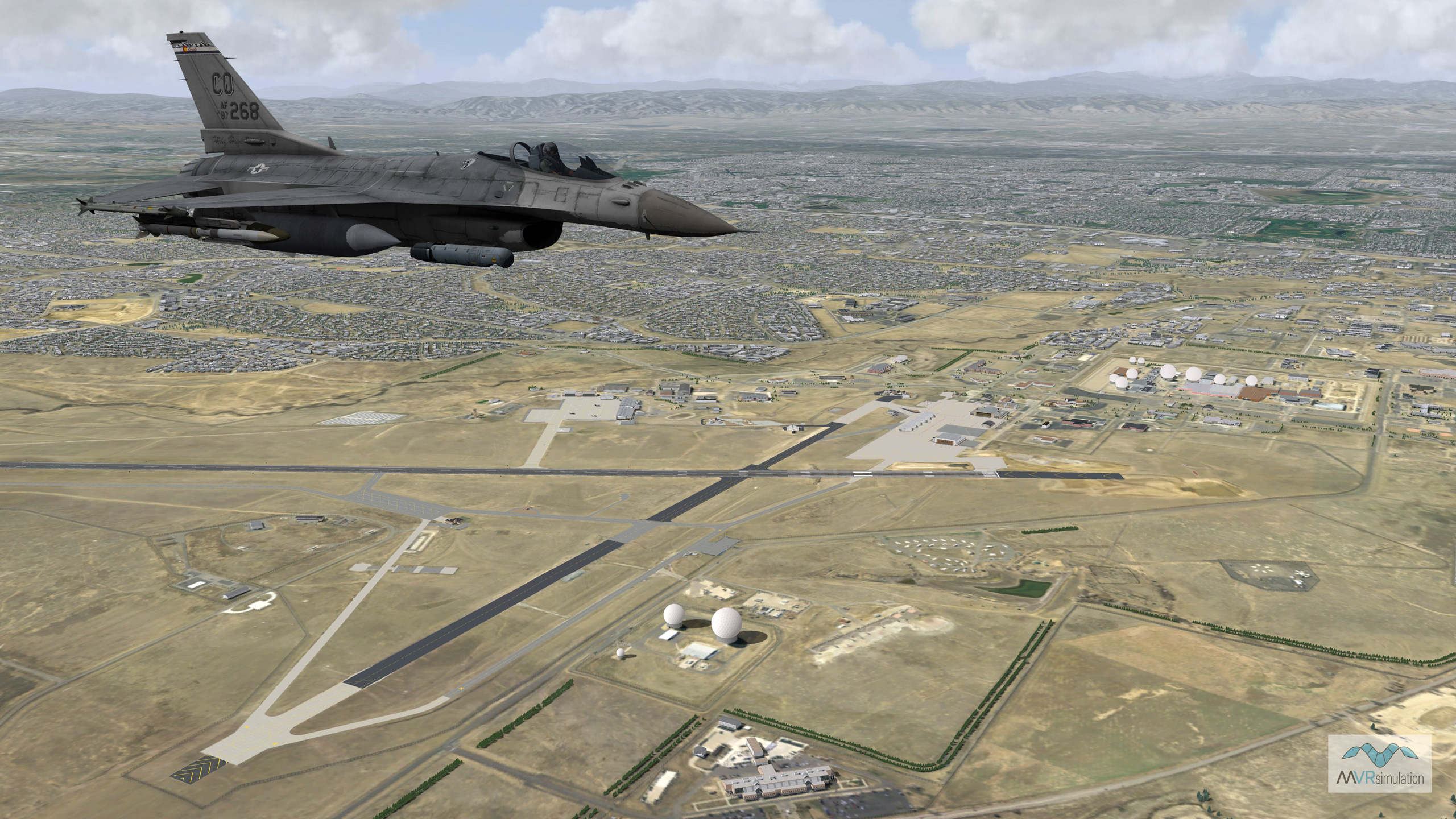 MVRsimulation VRSG real-time scene of an F-16 entity in flight over the company's geospecific 3D terrain of Buckley Air Force Base, and Aurora, and Greater Denver.
Imagery - 0.15 mpp blended into 1 mpp CONUS imagery surrounding the area
Elevation - Interpolated NED 1/3 (10m) and DTED1, to match FAA airfield elevations with at least 95% accuracy
Cultural features - Runways, runway lights and signage, geospecific control tower, 24 geospecific hangars and other buildings, fuel storage tanks, water towers, radars, geotypical volumetric trees, and light points
Other culture - Surrounding Buckley AFB is terrain of Greater Denver, comprised of 439,379 buildings which were generated with Esri CityEngine®. The models were extruded and textured from OpenStreetMap (OSM) data, exported from CityEngine in FBX format, and then converted to MVRsimulation's model format. The terrain of the area, including the nearby Rocky Mountains, has over 4.5 million trees. For simulating night scenes, the terrain contains thousands of cultural light points of Buckley AFB, Aurora, and Denver.