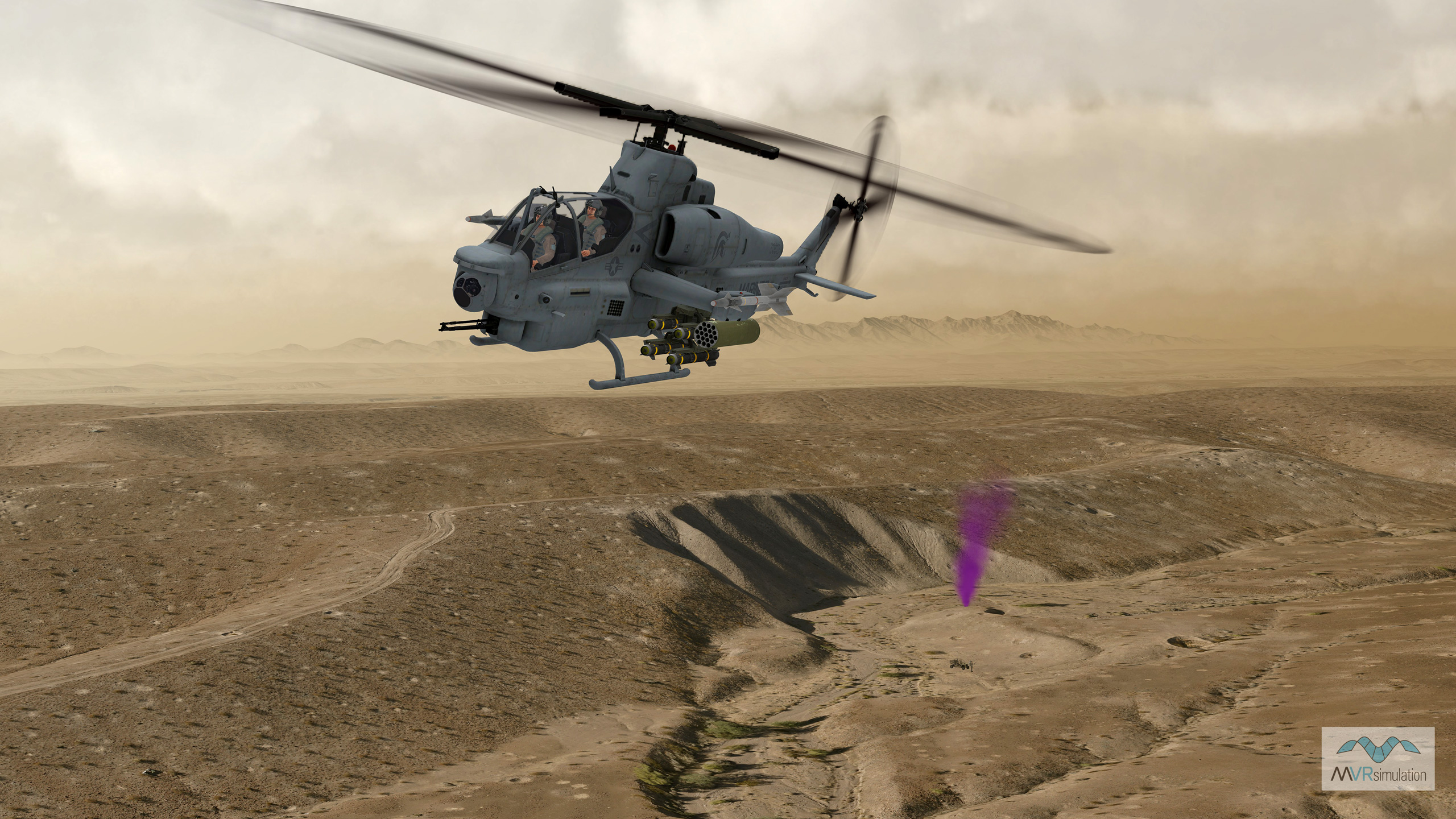 MVRsimulation VRSG scene of an AH-1 entity in flight over geospecific virtual Yuma Proving Ground terrain.
MVRsimulation VRSG's sound generation support enables you to add sounds to events and entities in a virtual world. The 3D sound support uses the DirectSound and DirectSound3D API (part of the Microsoft DirectX SDK ) to achieve an integrated visual and audio capability on a personal computer. DirectSound and DirectSound3D provide low-latency sound mixing, hardware acceleration, and direct access to the sound device in a hardware independent manner.
The close coupling of Direct3D and DirectSound provide 3D sound in VRSG with a minimum reduction in frame rate. DirectSound and Direct3D achieve an integrated visual and audio capability on a Windows-based personal computer.
DirectSound supports the following features that are supported by a large number of PC sound card providers:
Perception of sound positions
Listeners
Sound cones
Minimum and maximum distances
Position versus velocity
Integration with Direct3D
Units of measure and distance factors
Mono and stereo sources
You can easily add sounds to a virtual world by using sound sampling software (standard with most sound cards) to record the sound required to be associated with a particular event. Many commercial sound libraries exist that will provide inexpensive audio CDs for any sound you could imagine. You then add the resulting *.WAV file to a VRSG Windows configuration file and associate with a DIS enumeration event.