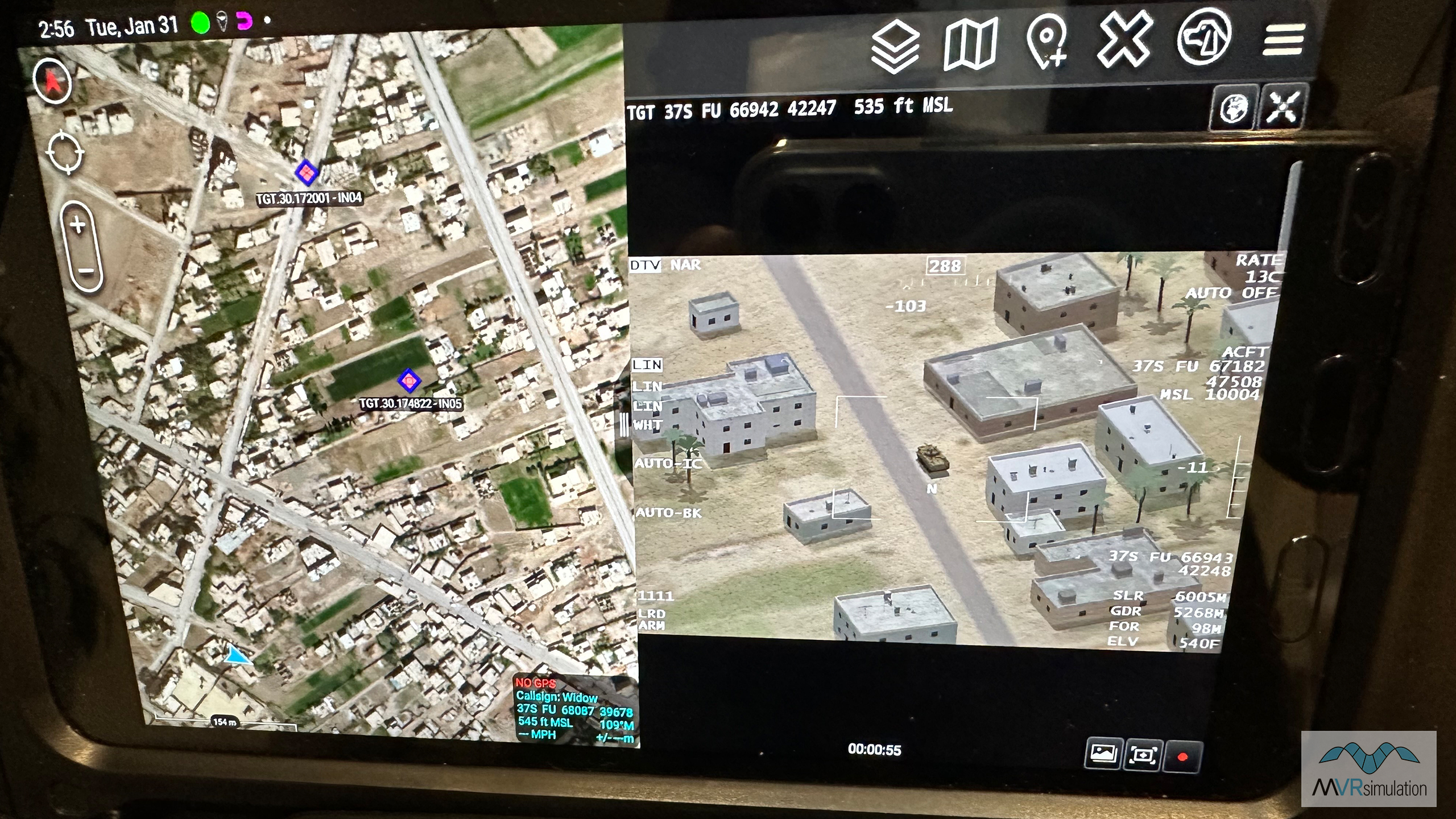 Android Tactical Assault Kit (ATAK) mapping/situational awareness app. On the left is the ATAK view (populated with a map and information from BSI MACE). On the right is MVRsimulation VRSG's simulated sensor feed.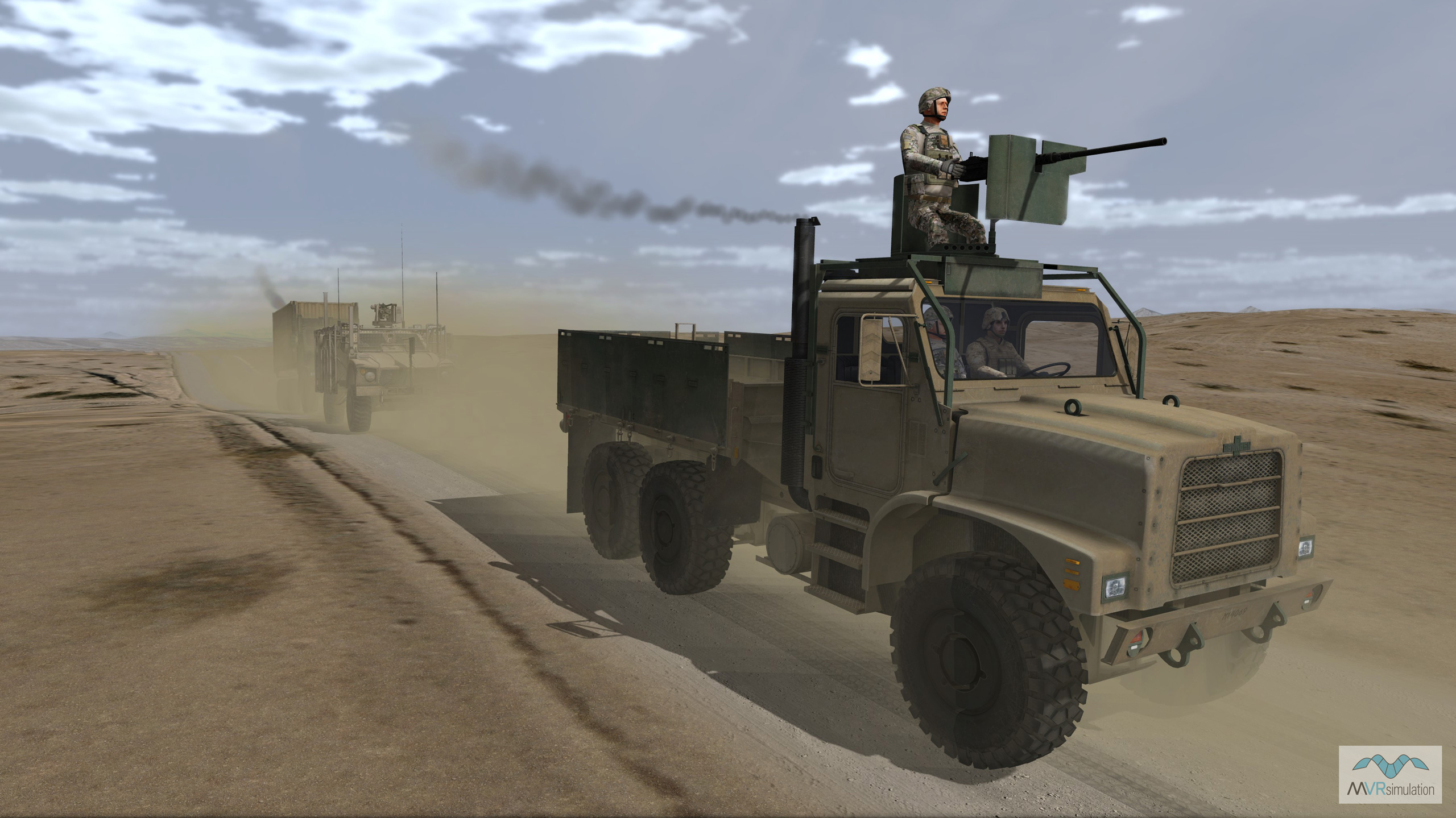 MVRsimulation VRSG real-time scene of a convoy approaching the modeled SOTACC Village MOUT site on virtual Yuma Proving Ground terrain.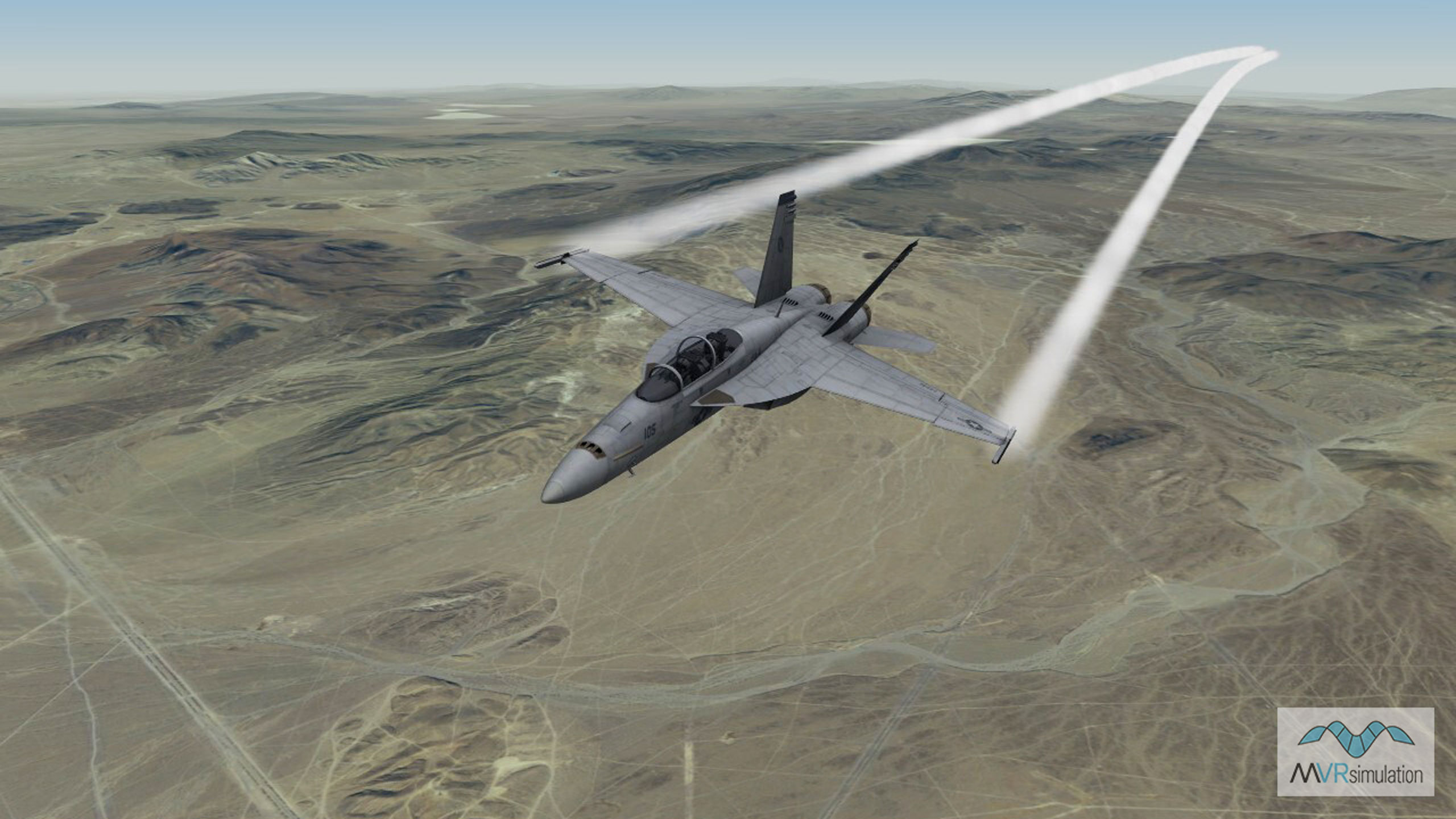 MVRsimulation real-time VRSG scene of an F-18 entity in flight, trailed by contrails particle-based effect.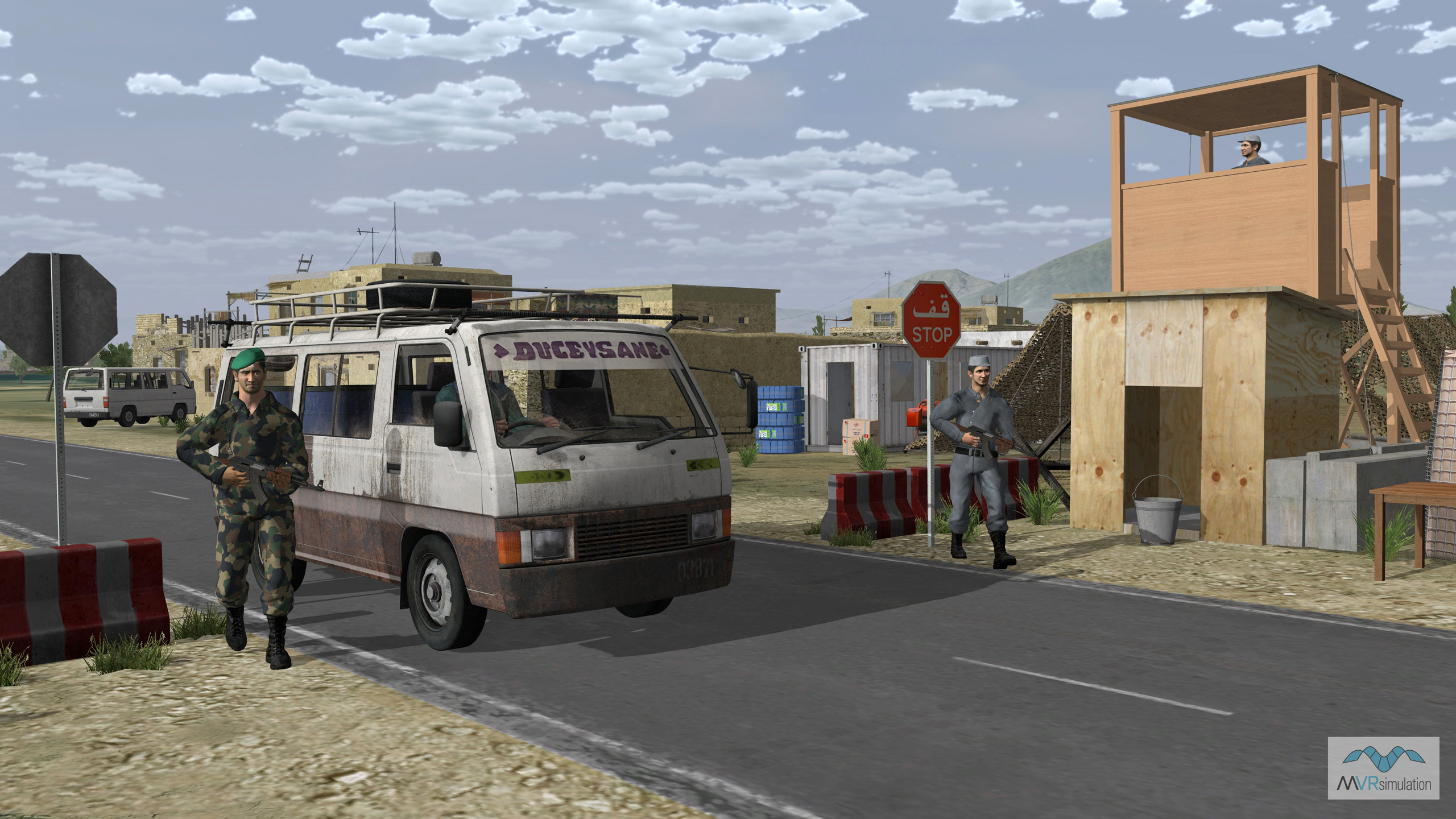 MVRsimulation VRSG real-time pattern of life scene taking place on the virtual Afghanistan village.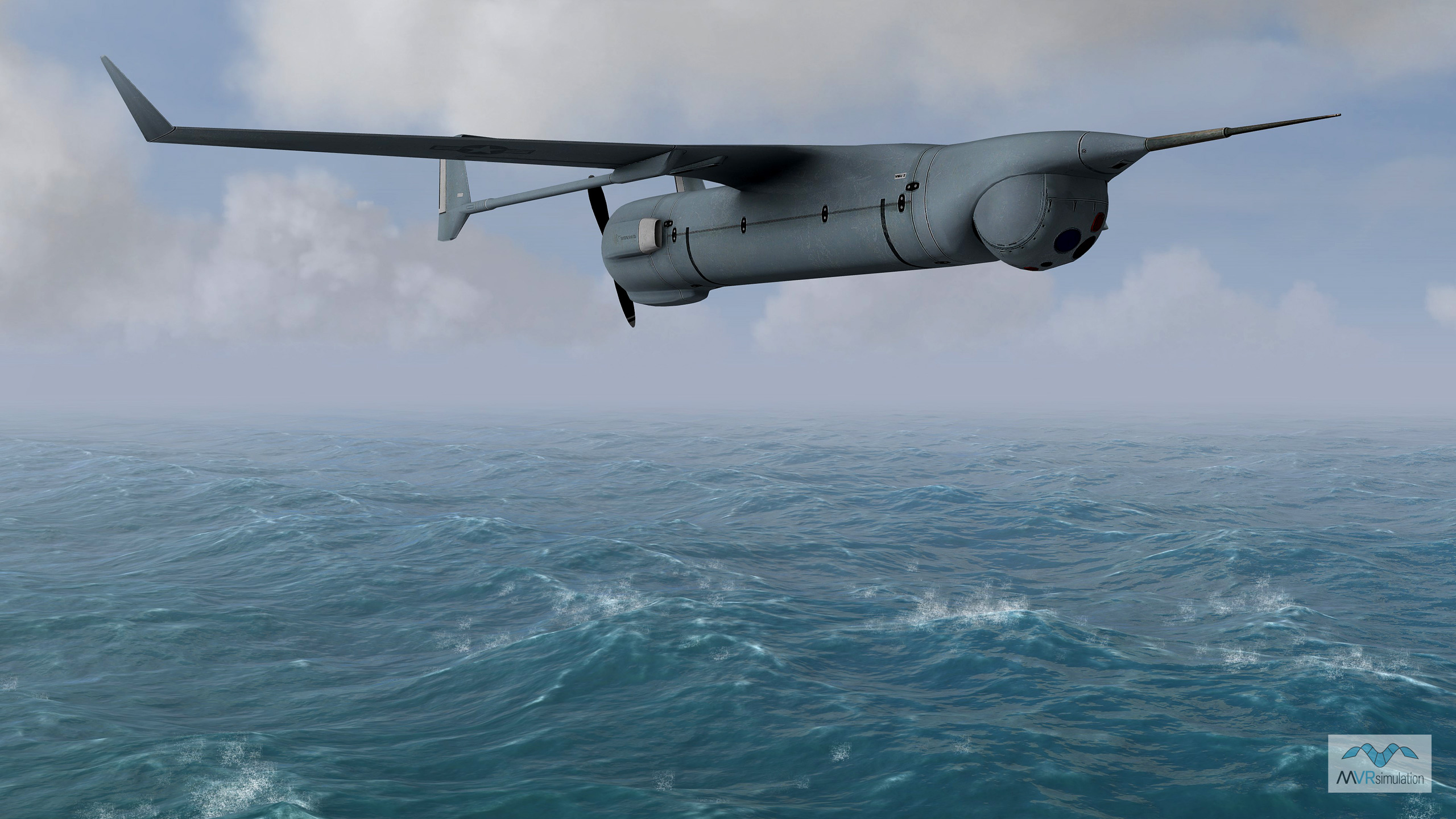 MVRsimulation VRSG real-time scene of an RQ-21 UAV in flight over rough waters of 3D ocean simulation (Beafort sea state 12).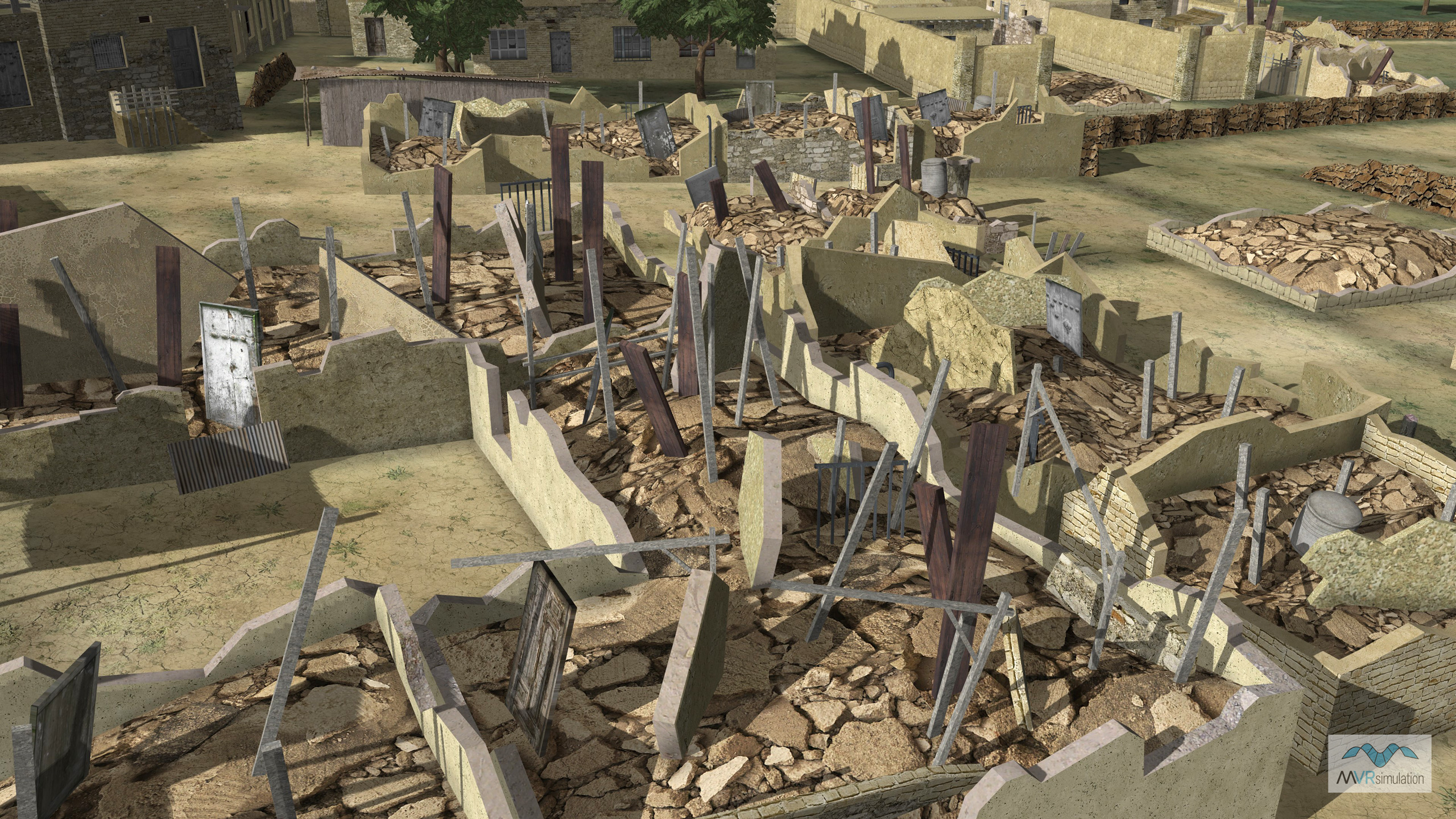 MVRsimulation VRSG real-time scene of the destroyed damage state, resulting from an explosion, on a group of buildings on the virtual terrain of Afghanistan.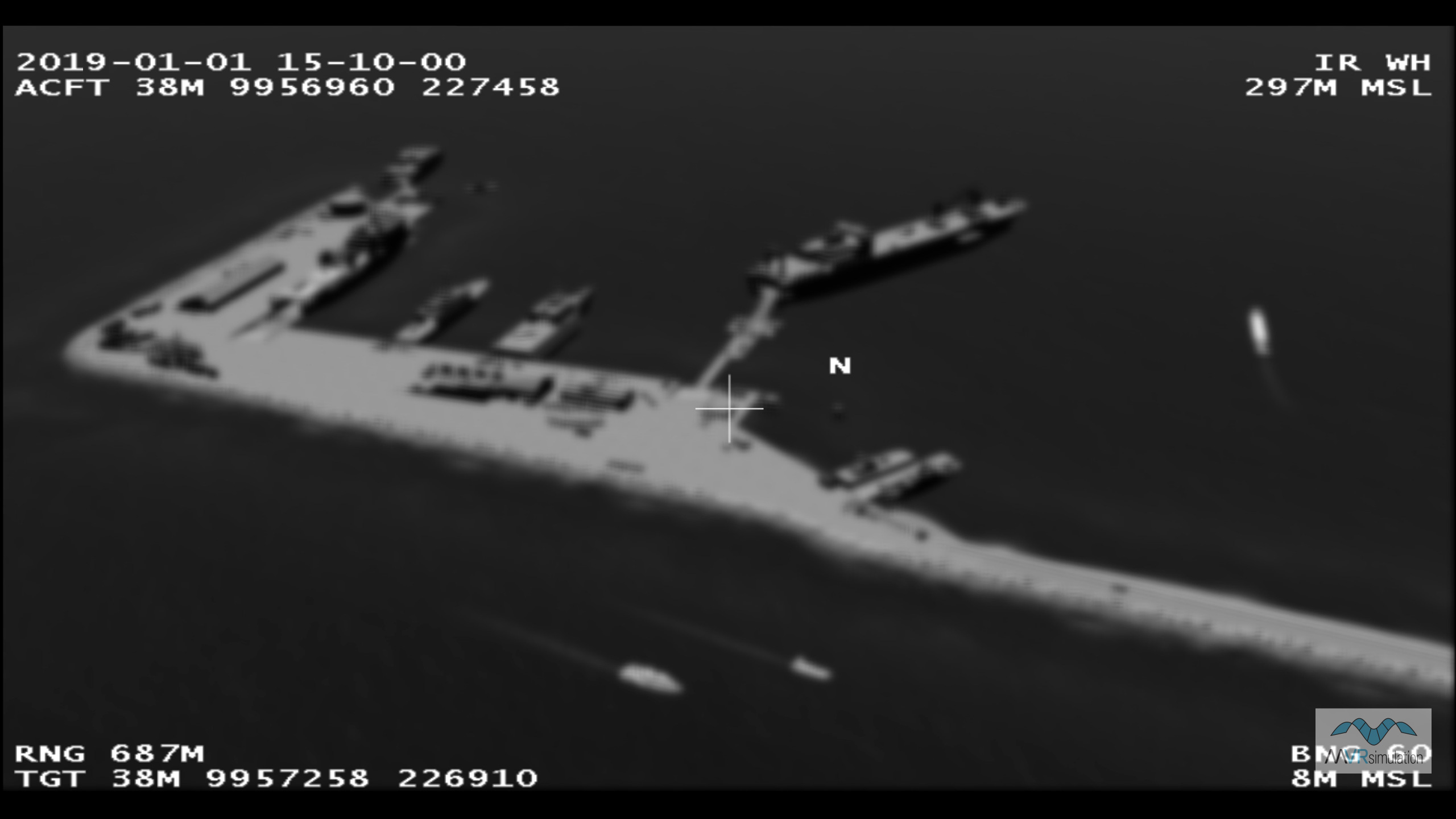 MVRsimulation VRSG simulated sensor view of activity in the virtual port of Kismayo, Somalia, 3D terrain.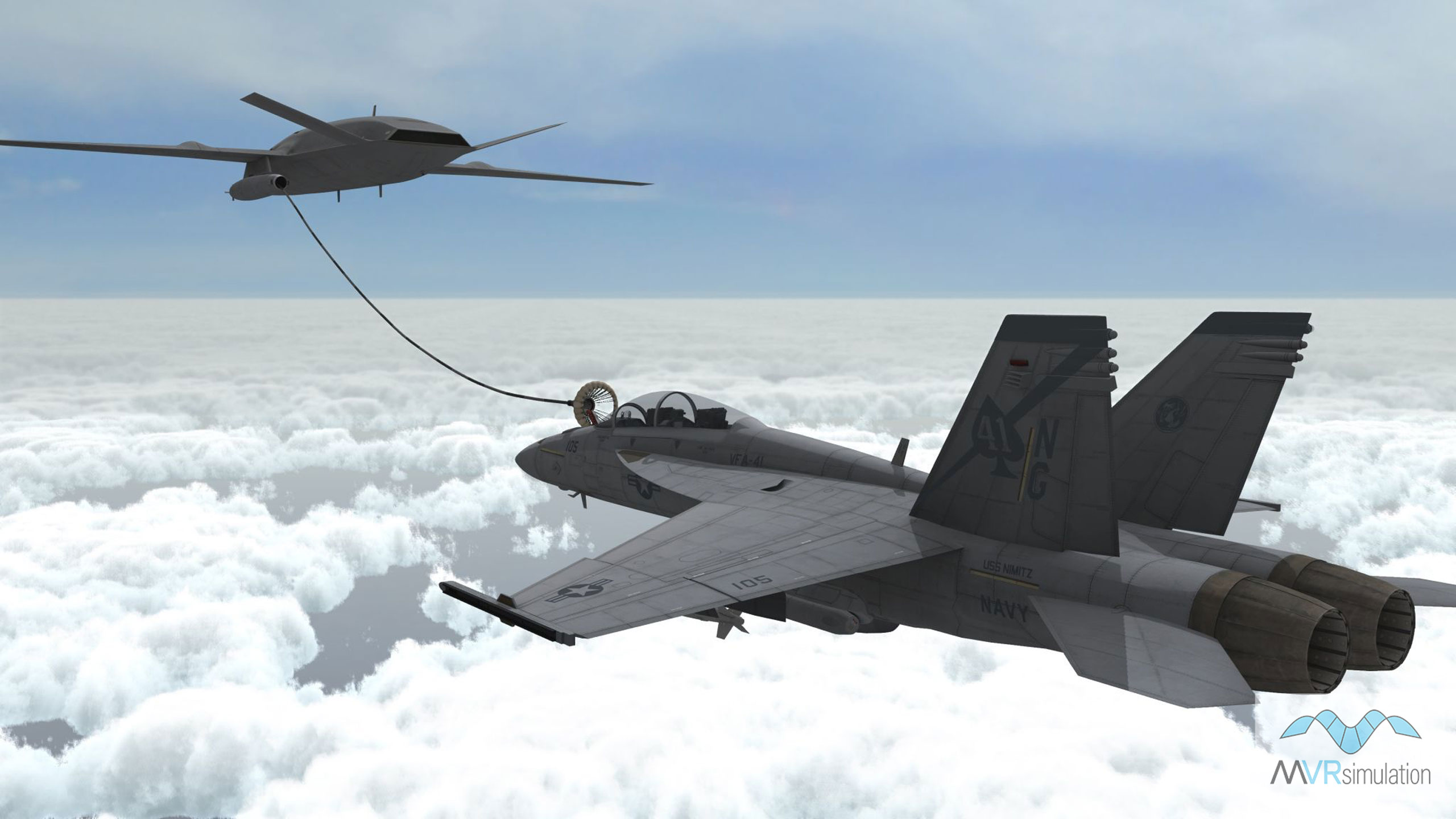 MVRsimulation real-time VRSG scene featuring the refueling operation of a Boeing MQ-25 Stingray UAS aerial refueling entity.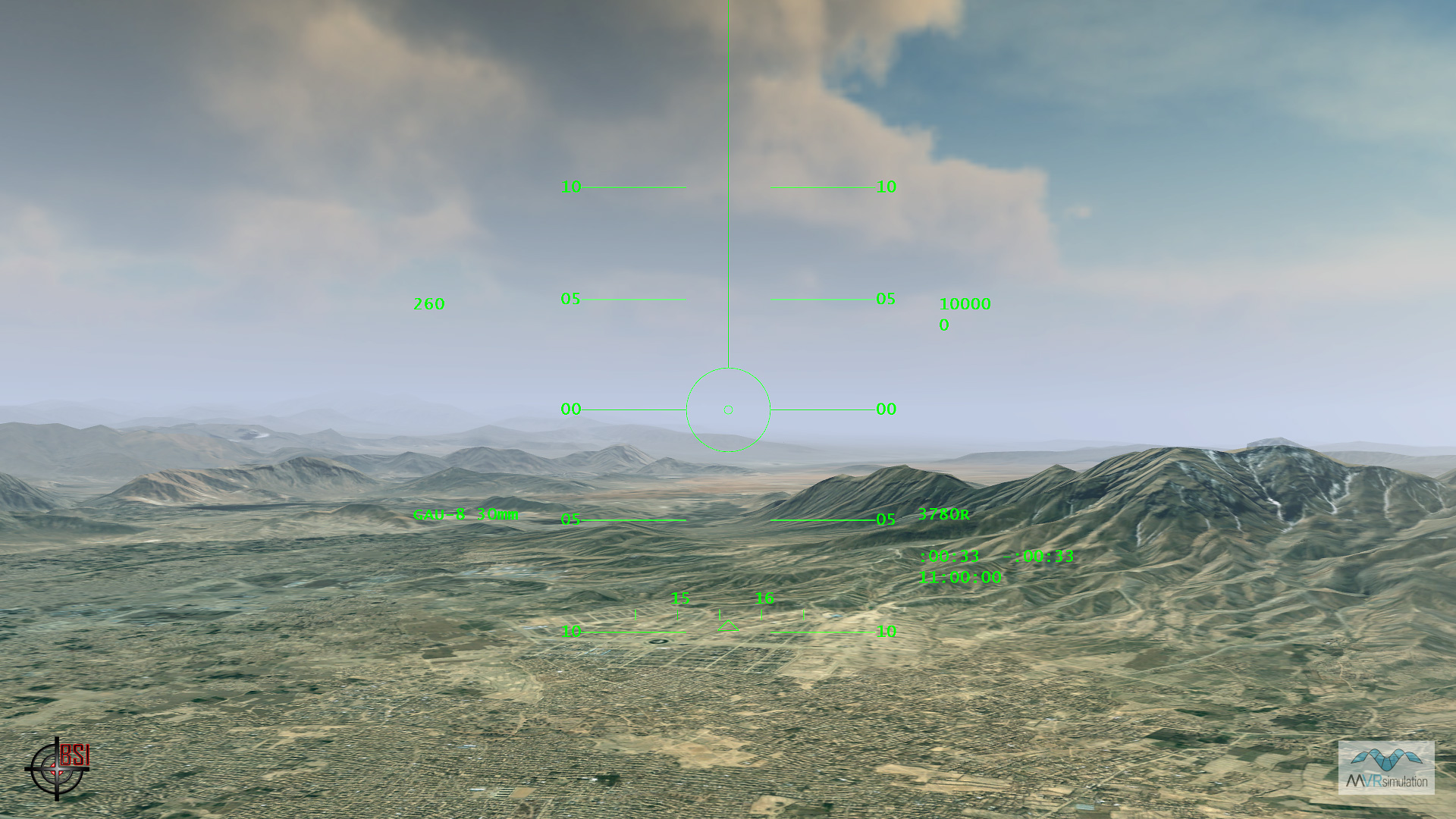 Battlespace Simulations' MACE's 2D overlay on the VRSG scene.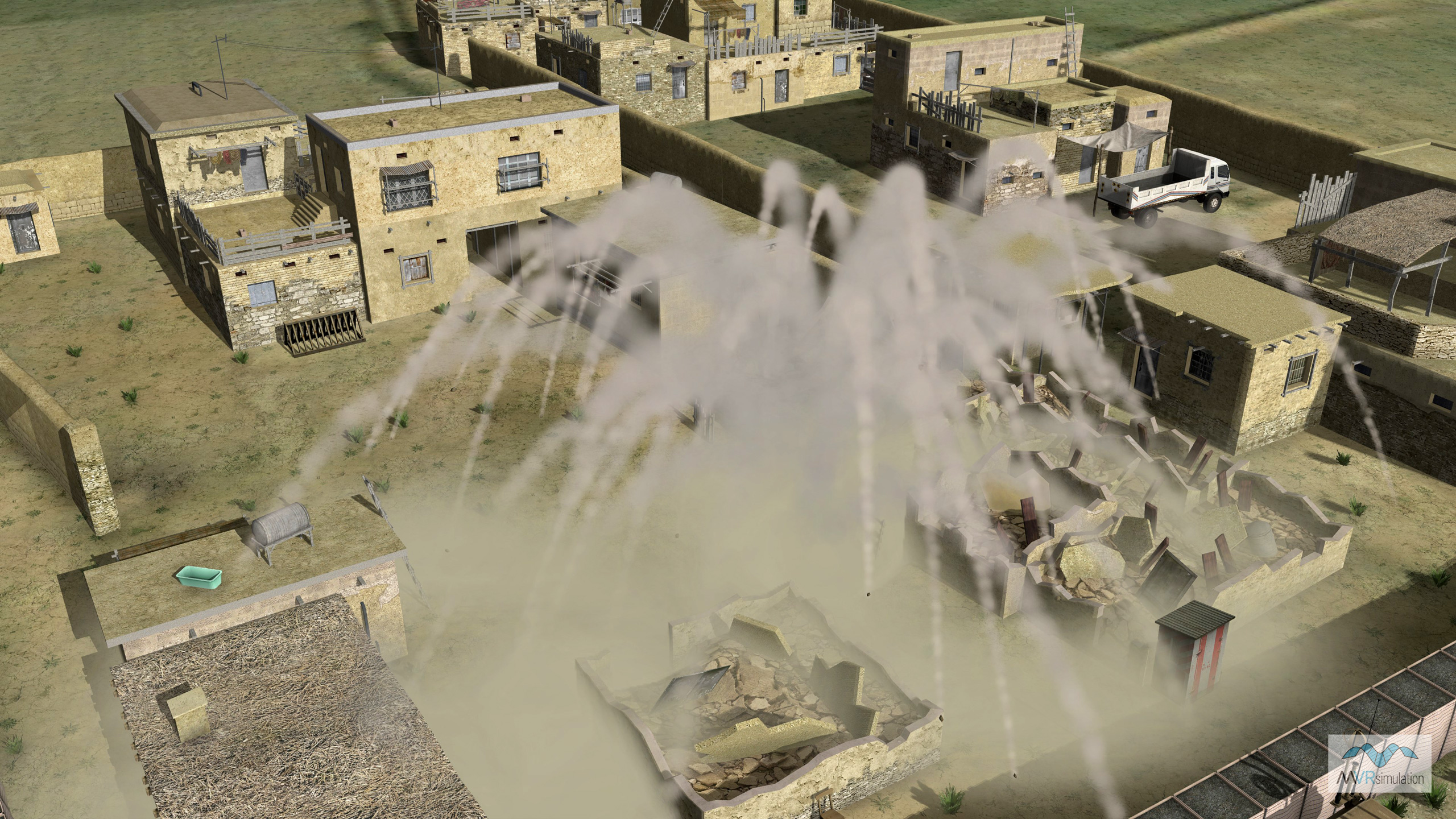 VRSG's solid particle effects, which models projectiles with dust trails being cast from detonation events. This scene also shows culture models with a DIS damage appearance state.
MVRsimulation Virtual Reality Scene Generator (VRSG) supports the typical features required for image generators used in flight, ground vehicle, and infantry training simulators, and many other military simulation applications. Image generators are typically driven by users' simulator host model, such as a flight model. VRSG renders a virtual world as it is specified by host parameters such as location and field-of-view.