Deployable Joint Fires Trainer (DJFT)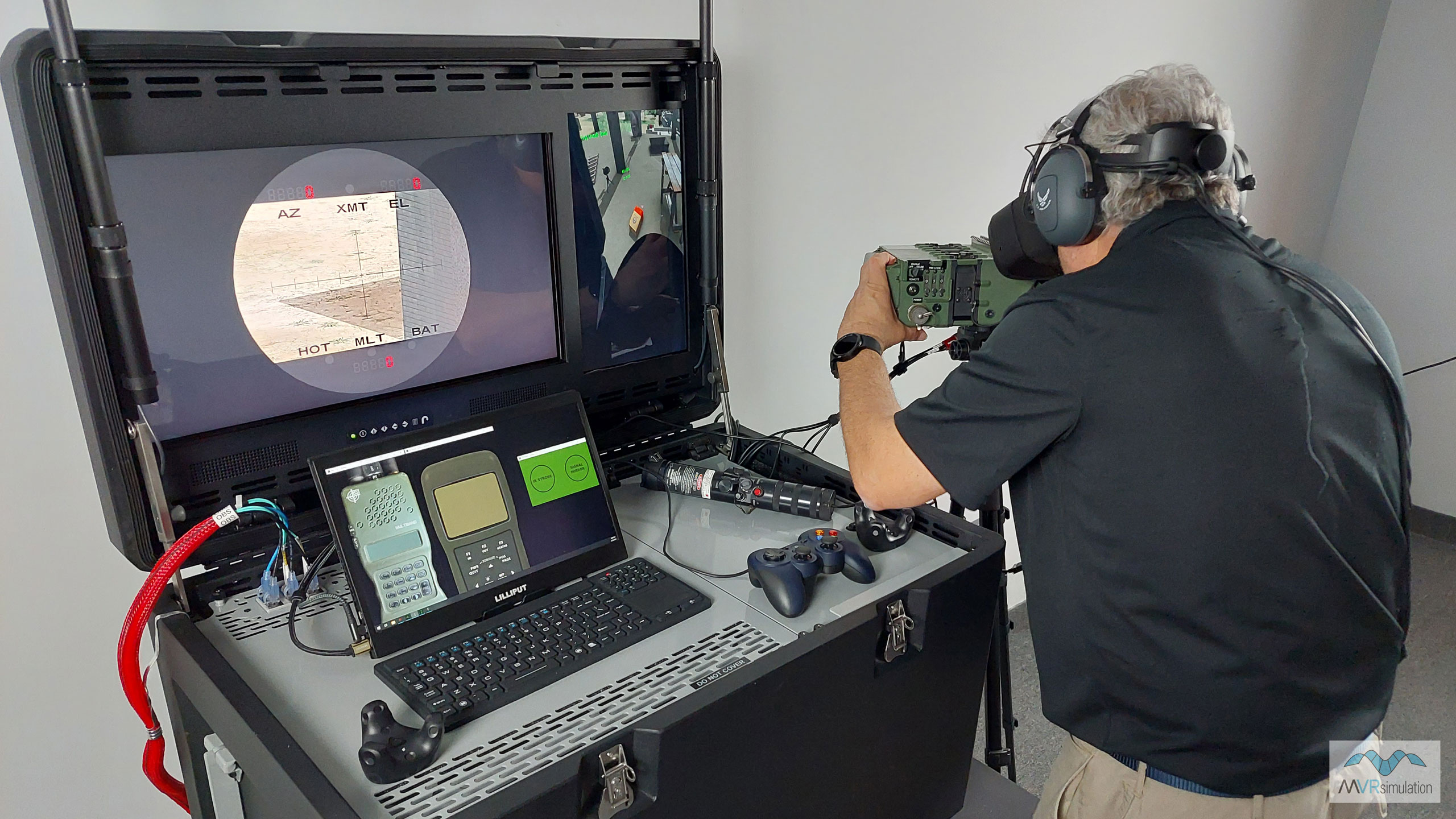 At MVRsimulation's DJFT Observer station, looking through the Varjo XR-3 headset at the VRSG scene displayed in the emulated SOFLAM; with simulated PRC-152 radio and Advanced GPS Receiver (C-EAGR).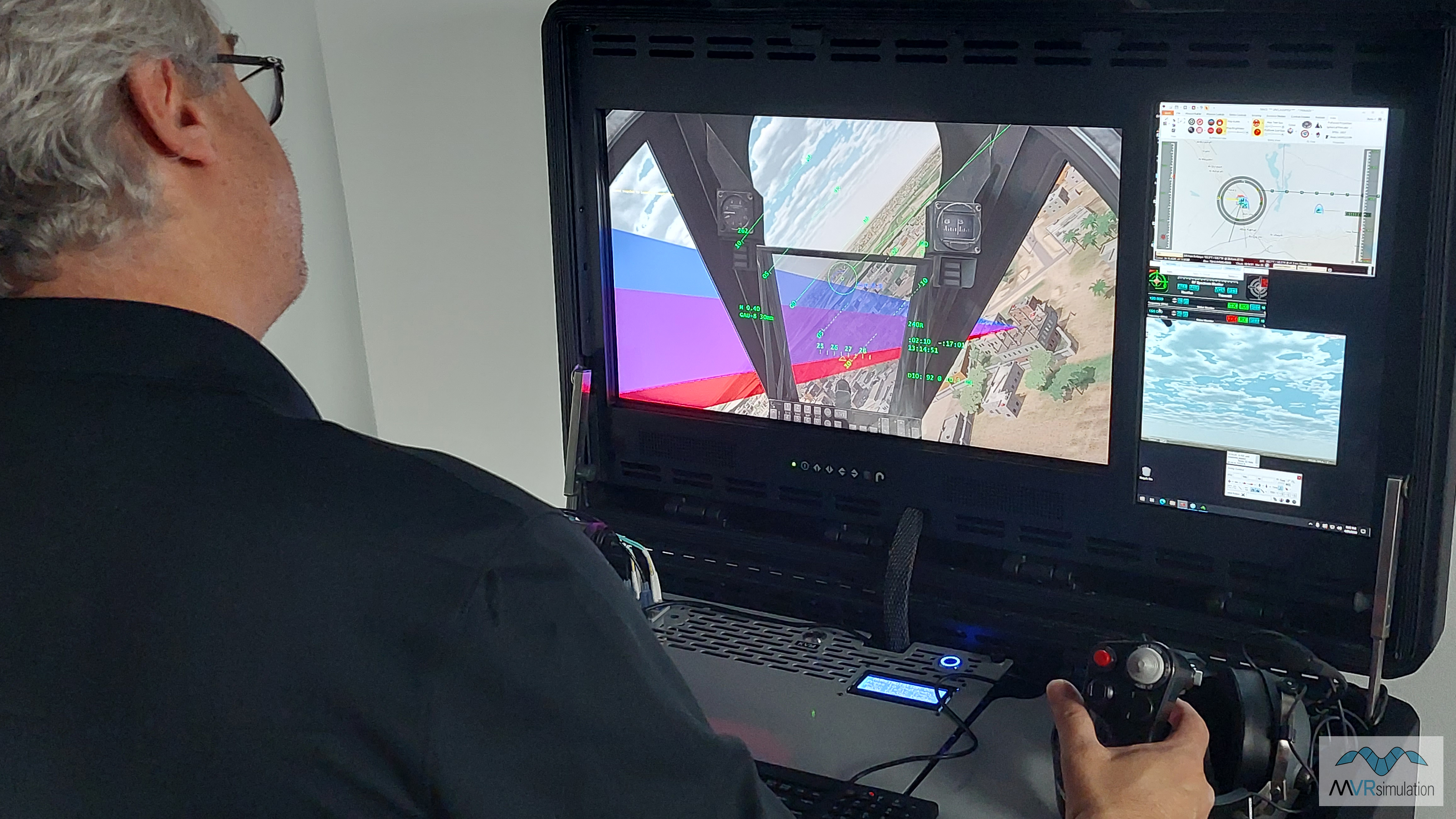 The DJFT's Role Player station showing aircrew view and the JTAC trainee's eye-gaze captured by the XR-3 headset and rendered in MVRsimulation's Virtual Reality Scene Generator (VRSG).
MVRsimulation's new generation Deployable Joint Fires Trainer (DJFT) supports datalink messaging to execute Link 16 and VMF Digitally Aided Close Air Support (DACAS) in accordance with current joint tactics, techniques, and procedures. This mixed-reality system is designed to provide a quick deploy capability for Joint Terminal Attack Controllers (JTACs) and Forward Observers (FOs) to train alongside fixed-wing, rotary-wing and RPAS aircrew within a fully immersive, joint training environment.

The DJFT is fully accredited by the Joint Fire Support Executive Steering Committee (JFS ESC) for Type, 1, 2, and 3 Terminal Attack Control (TAC), Bomb on Coordinate (BOC), Fixed-Wing (FW), Rotary-Wing (RW), Remote Observer (RO), Video Down-Link (VDL), Suppression of Enemy Air Defenses (SEAD), Urban, Forward Air Controller (Airborne) (FAC (A)), Night, IR, and Laser controls.
The DJFT has been integrated with battlefield targeting and communication hardware and software, including the Android Tactical Awareness Kit (ATAK) and its equivalent for the windows operating system, WinTAK.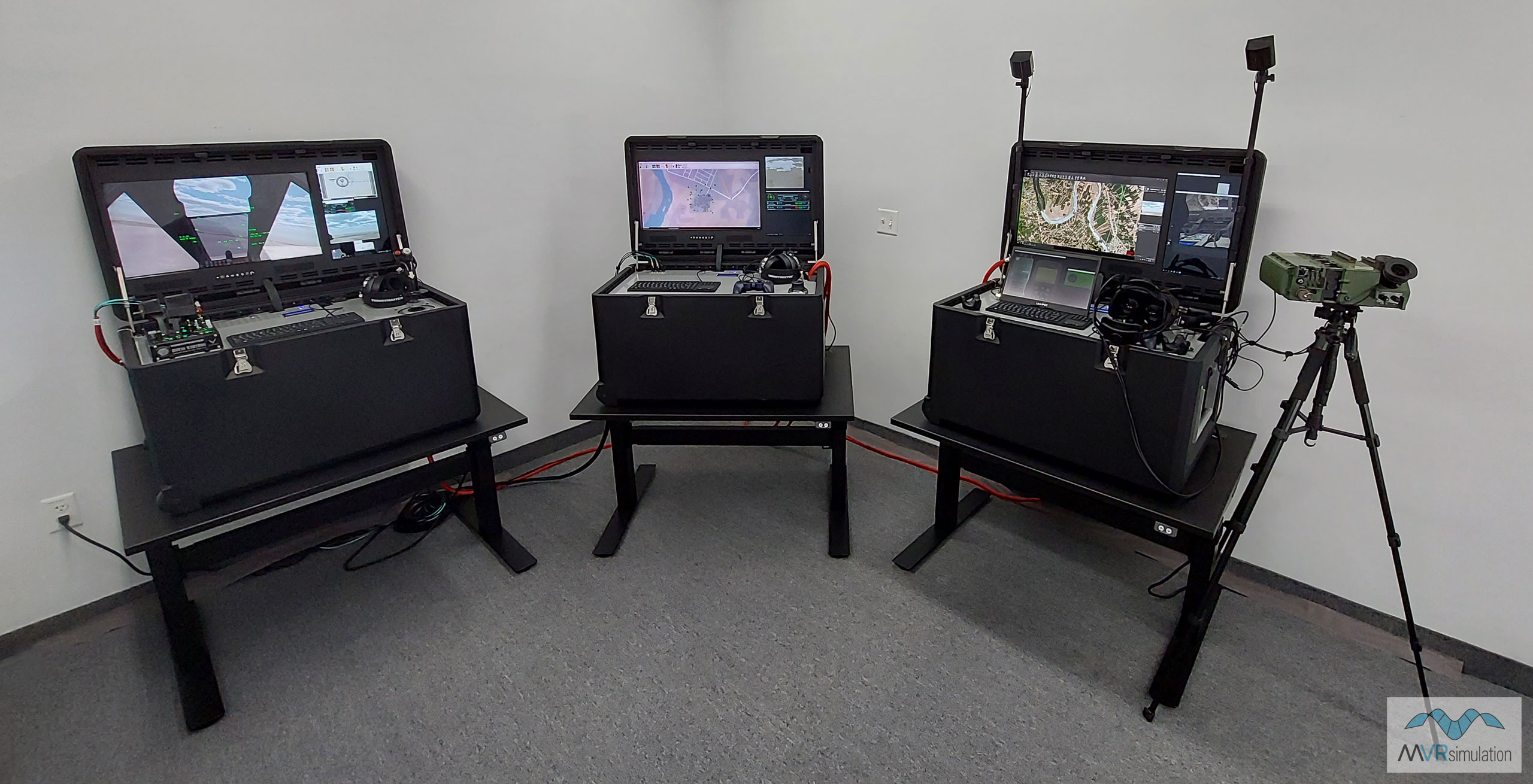 The internally designed modular plug-and-play system is comprised of three or more stations fully contained within two-man portable welded aluminium cases. Integrated with the TAA-compliant Varjo XR-3 Focal Edition mixed-reality headset with offline license, the DJFT contains all the hardware required to run dynamic, full-spectrum JTAC/Joint Fires training scenarios, including all computers, MVRsimulation's round-earth terrain server, emulated physical SOFLAM and IZLID, simulated GPS receiver and communication devices. Scenarios are run on Battlespace Simulations' Modern Air Combat Environment (MACE) and MVRsimulation's Virtual Reality Scene Generator (VRSG).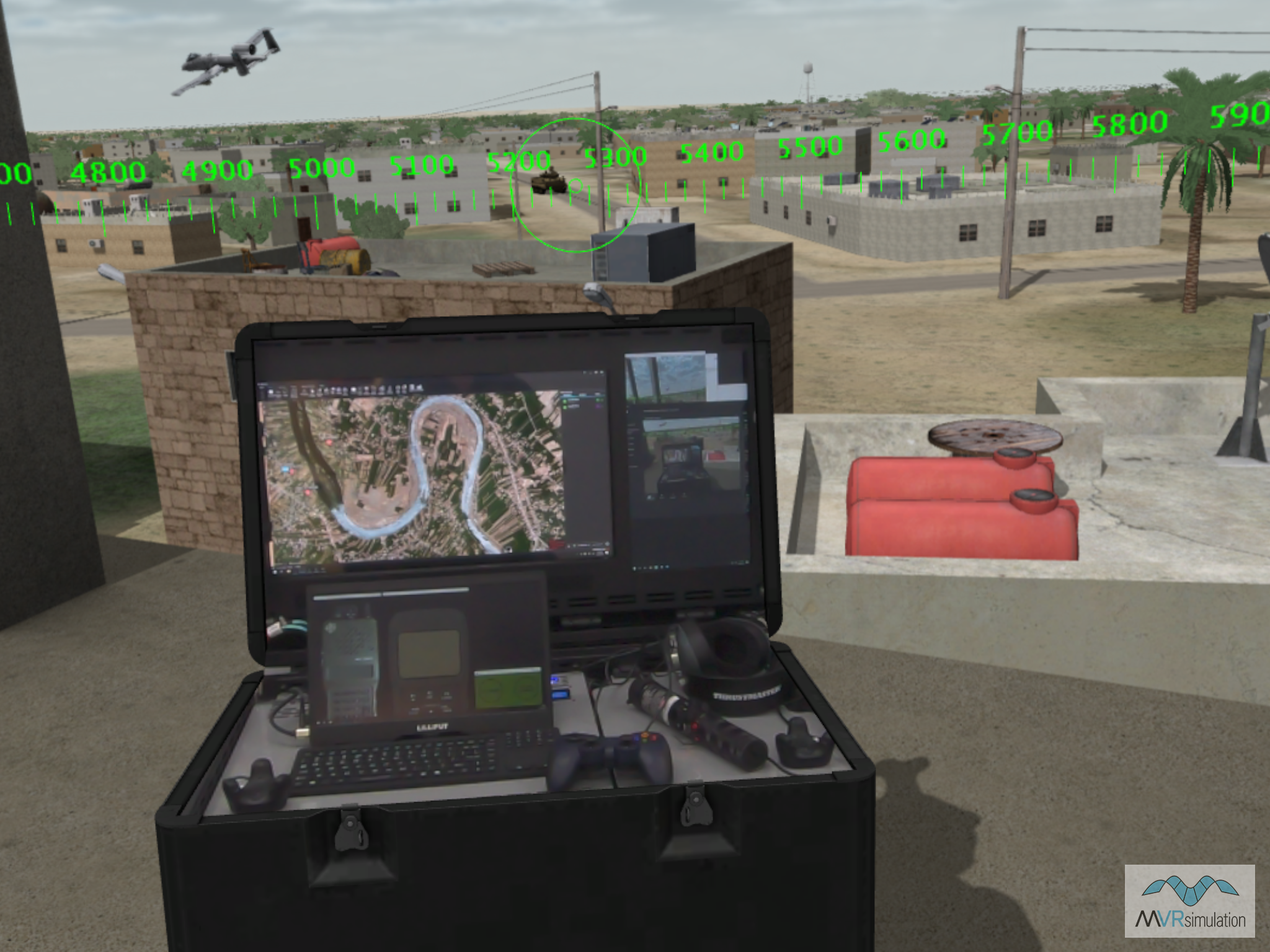 The JTAC's view inside the XR-3 headset showing XR-3 pass-through of the real-world Observer Station, within VRSG.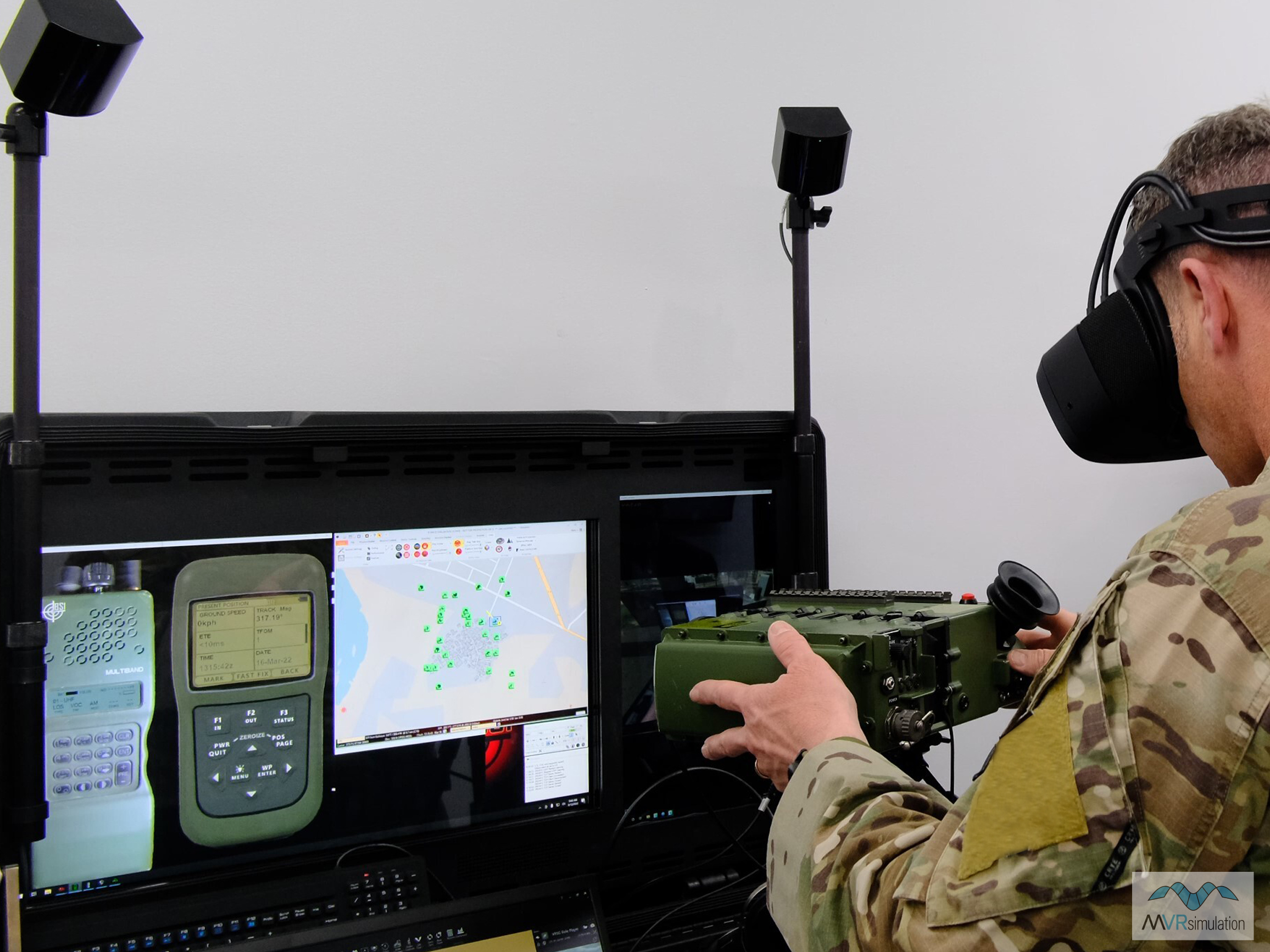 BSI's emulated AN/PRC-152 radio and emulated advanced GPS receiver; both part of the DJFT Observer station.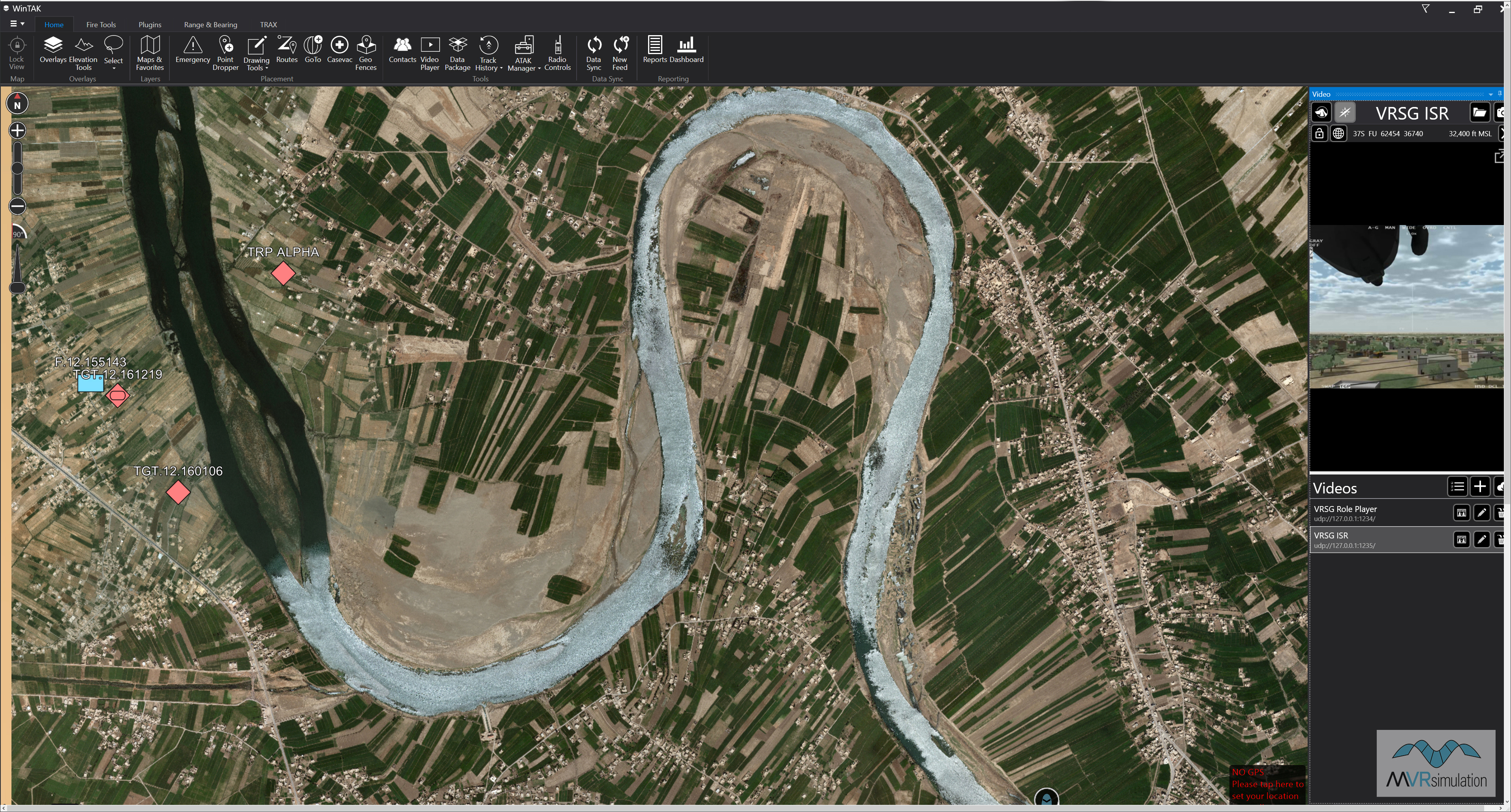 Close-up of WinTAK in real time integrated with BSI's MACE and MVRsimulation's 3D geospecific terrain; including simulated sensor feed from the Role Player.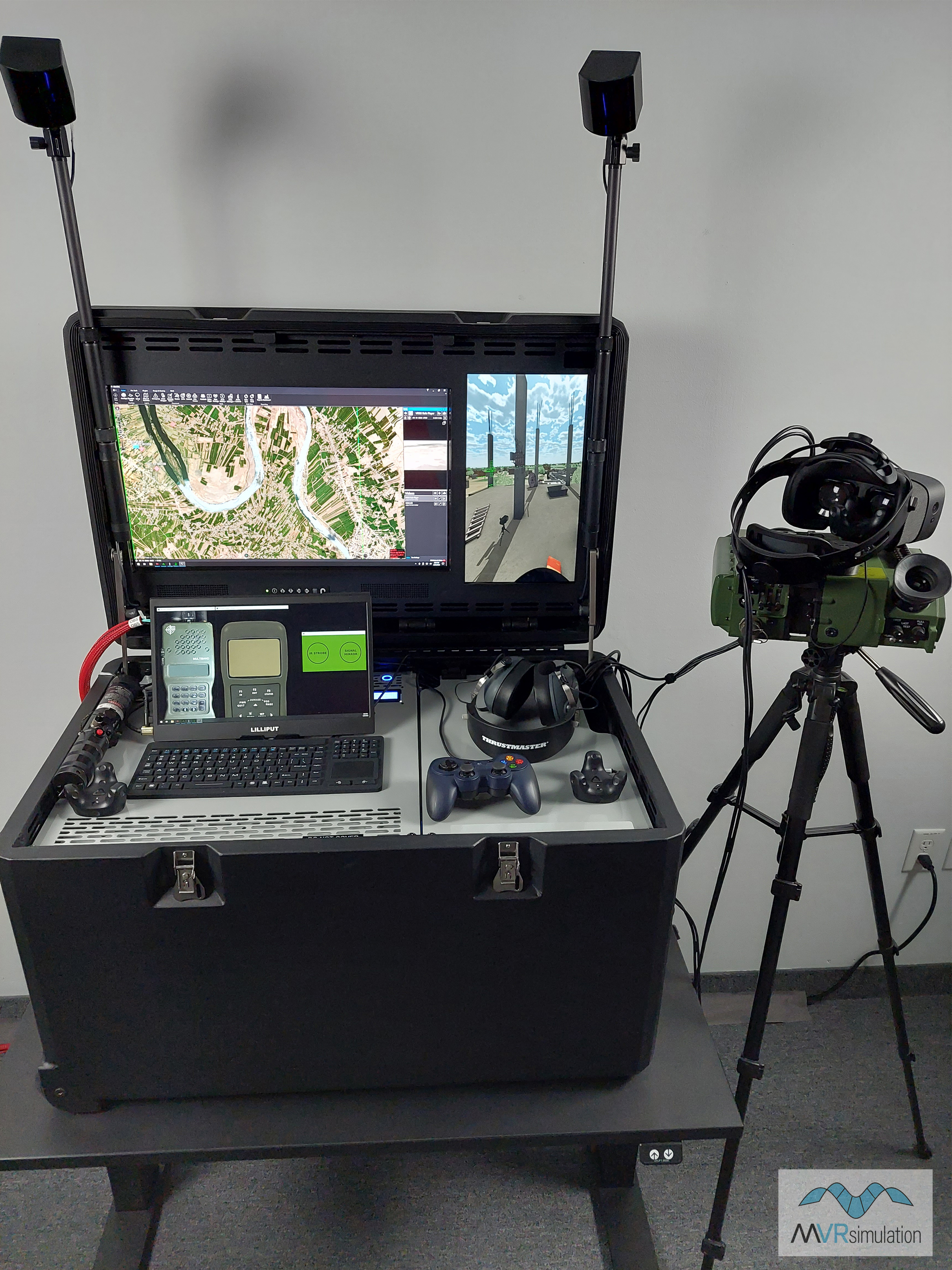 Each DJFT station is self-contained and cased in two-person portable welded aluminium case.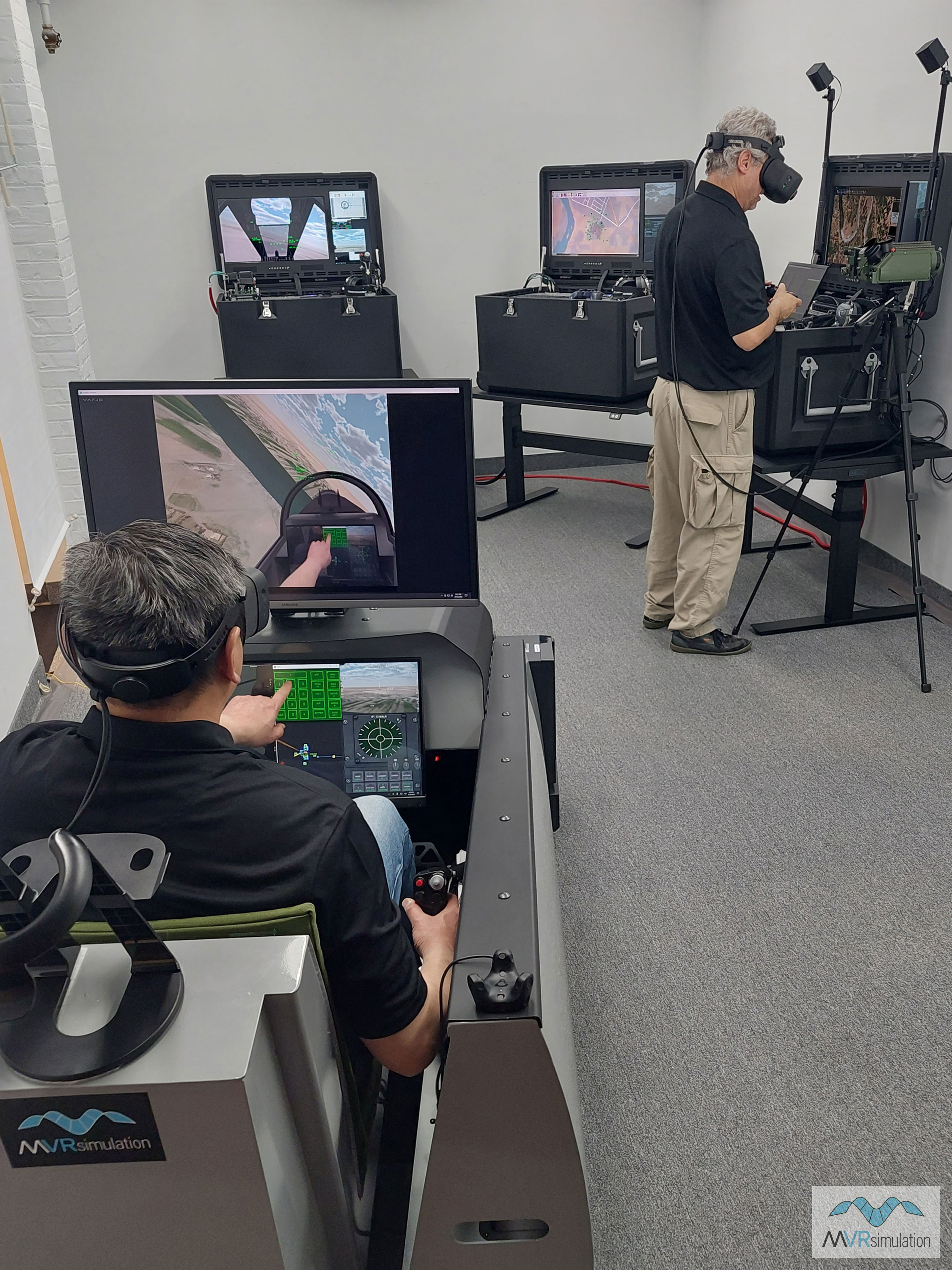 MVRsimulation's PTMT can join DJFT training scenarios as a fully-networked additional role player.
MVRsimulation is the sole source manufacturer and provider of the MVRsimulation Deployable Joint Fires Trainer (DJFT) hardware training product, and of VRSG, Scenario Editor, and Terrain Tools software. MVRsimulation does not make its software or hardware available through commercial resellers. In certain circumstances, the transfer of a software license can be made, in accordance with our Software License Agreement.
MVRsimulation maintains a "Best Pricing" policy by offering the same price for a software license or hardware to all customers: US Government, commercial, and international.
Click here for a PDF datasheet with the latest DJFT specifications and pricing. To order the DJFT, see the price list and request for quote form.