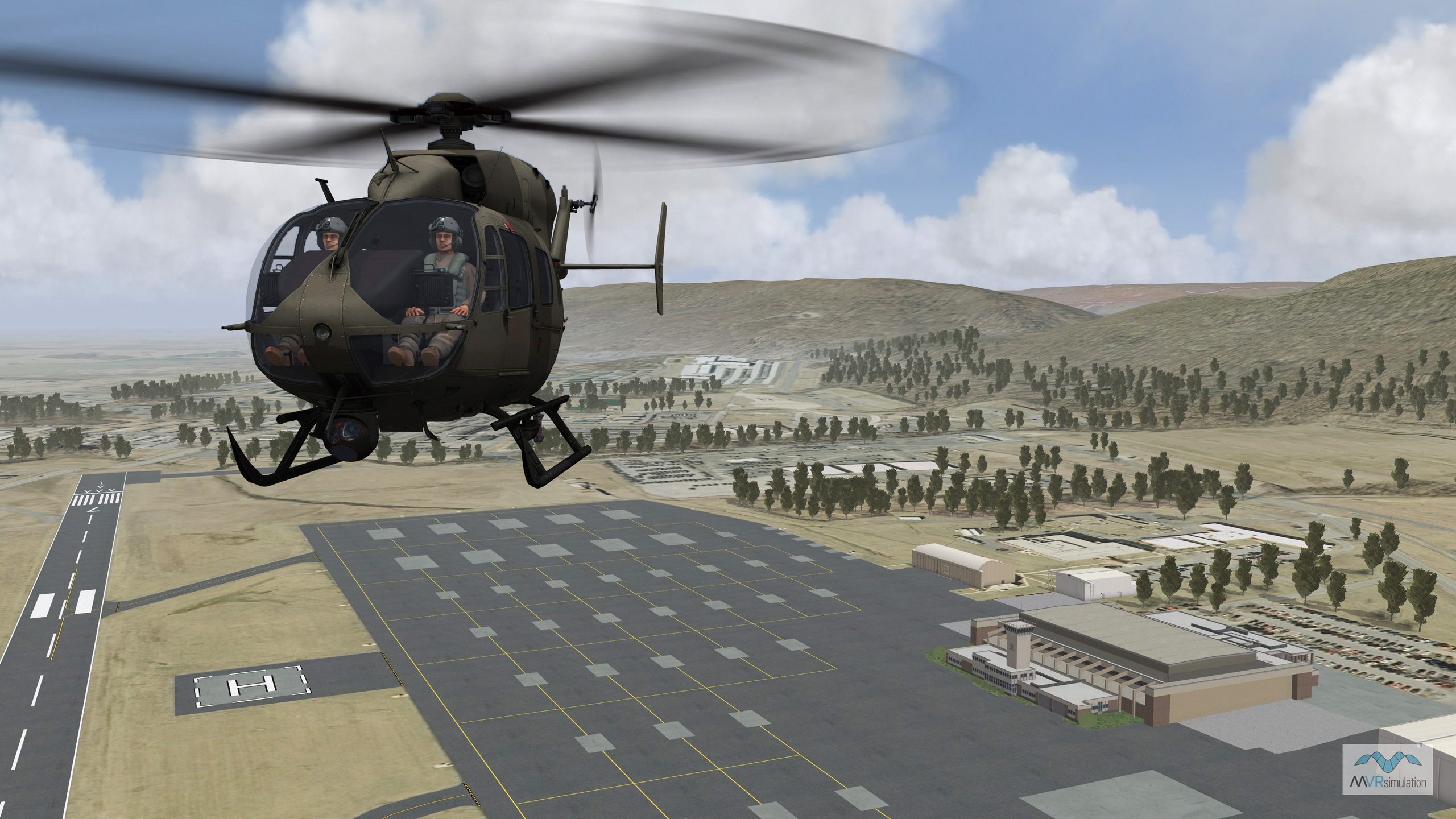 MVRsimulation VRSG real-time scene of a UH-72A MEP entity in flight over virtual Muir Army Airfield.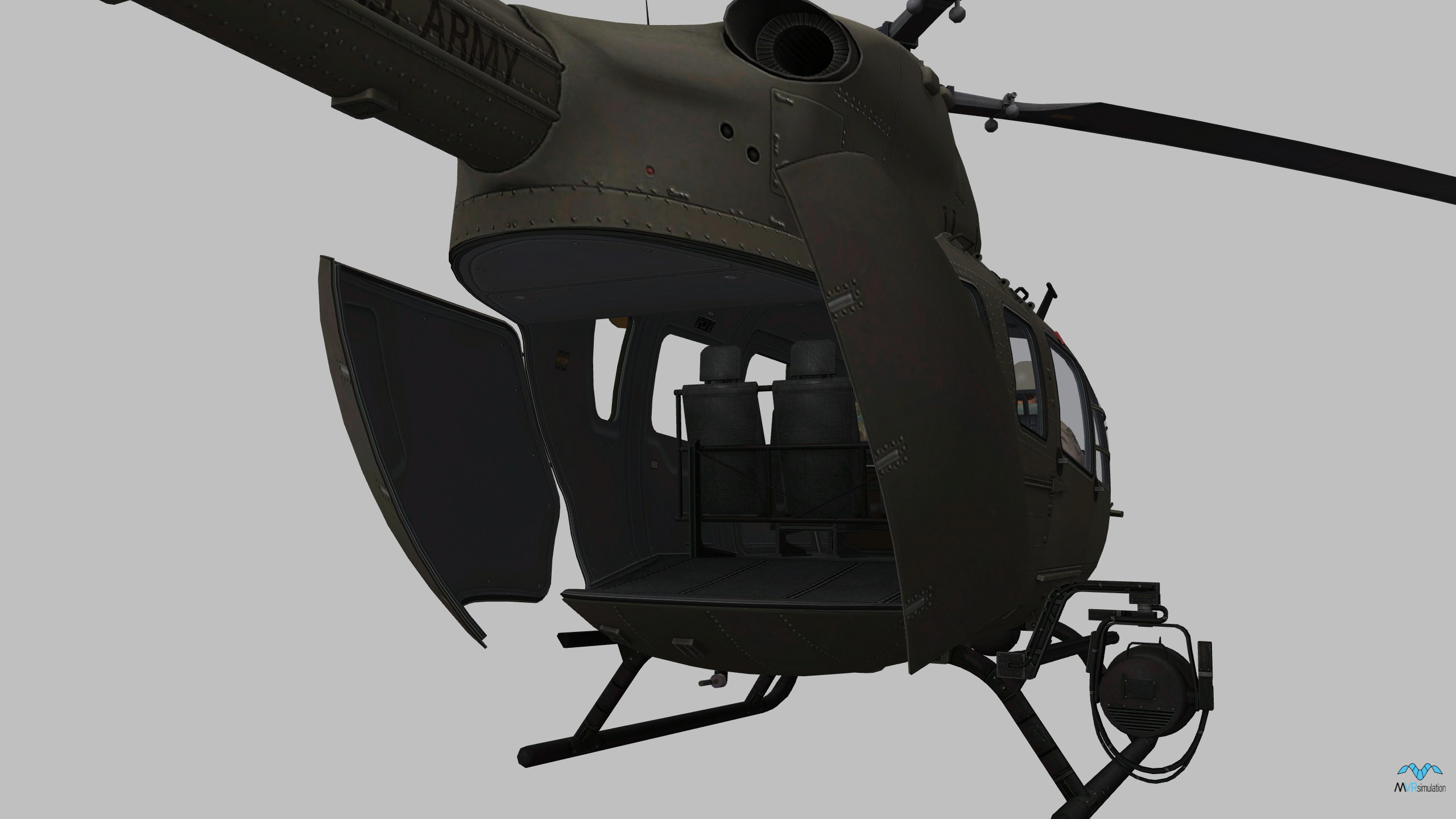 MVRsimulation's UH-72A MEP Lakota model, shown with open cargo doors.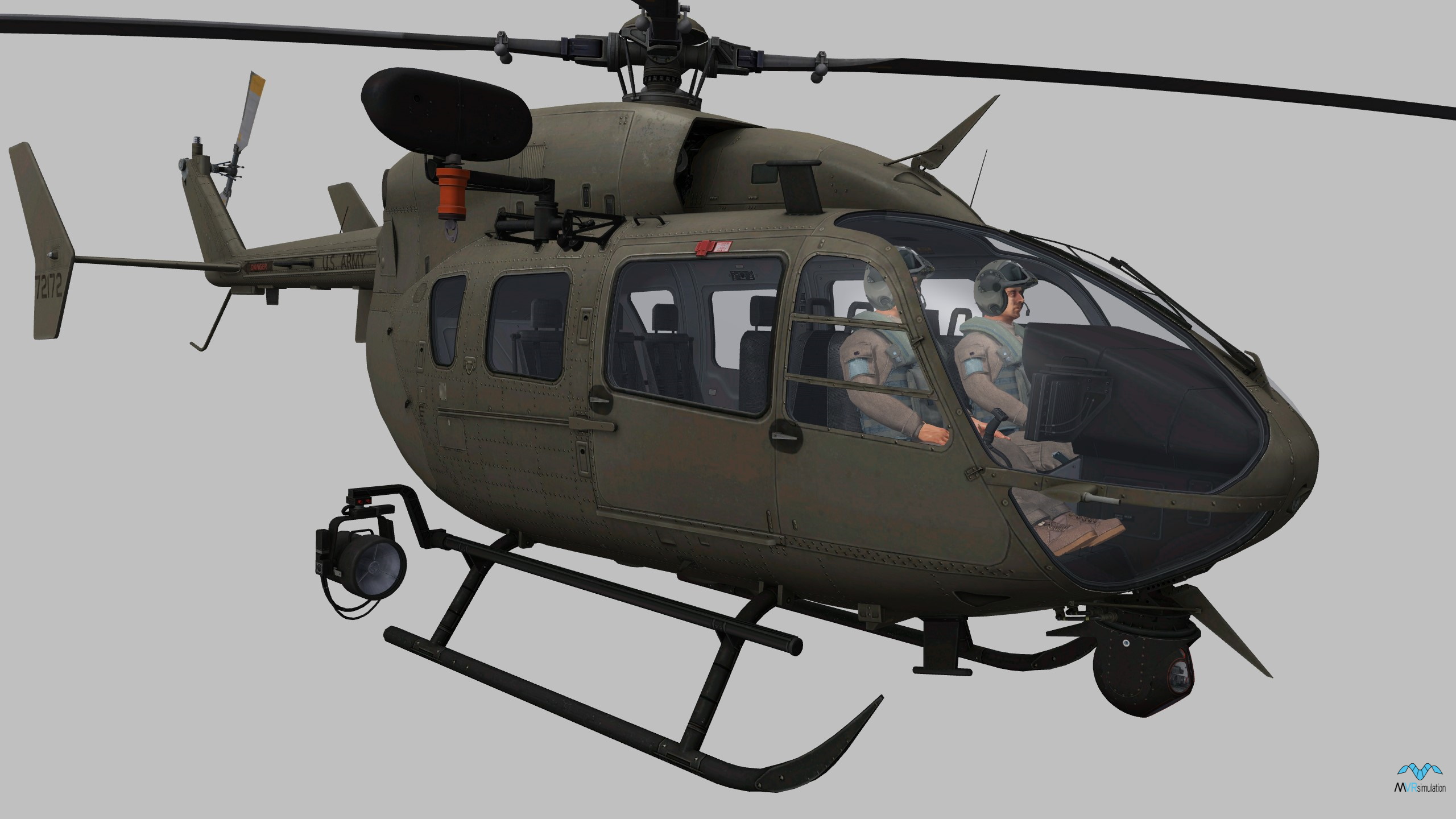 MVRsimulation's UH-72A MEP Lakota model, with spotlight, sensor, and hoist.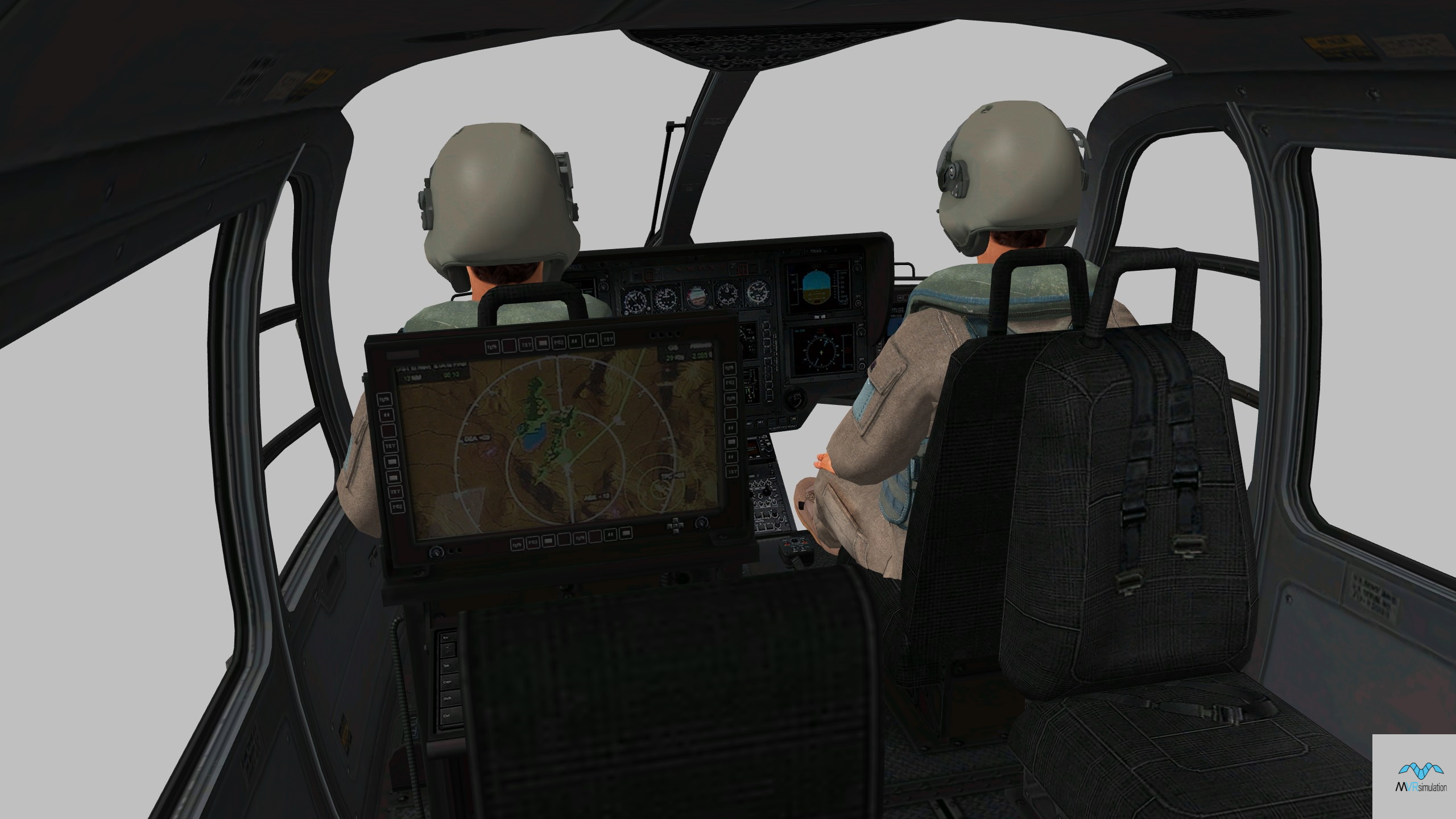 MVRsimulation's UH-72A MEP Lakota model interior.
SISO Enumeration: 1.2.225.21.7.1
The UH-72A Lakota is a militarized unarmed multi-mission utility version of the Eurocopter EC145 helicopter used for domestic missions ranging from emergency response and medical evacuation, to border security surveillance and support. The aircraft can provide critical support to ground personnel during high risk operations.
The UH-72A MEP Lakota model, comprised of 52,285 polygons and 110 MB of textures, is part of MVRsimulation's 3D Content Military Entity Library. The model features a fully modelled interior, 8 switch states (power plant, damage state, pilots, doors, hatch, and so on) and 11 articulated parts. The articulated parts include Mission Equipment Package (MEP) components such as the search light, electro-optical/IR sensor and laser pointer turret, and a rescue hoist.
The UH-72A MEP Lakota model is available for download to MVRsimulation customers on active software maintenance. MVRsimulation models are encrypted and require a hardware dongle to view.
Specific Model Variants
MVRsimulation strives to deliver models in correct paint and camouflage schemes. We might alter models to match real captured and altered equipment as this helps simulate allied platforms that are now OPFOR targets.
Model variant images shown at right with different paint schemes.