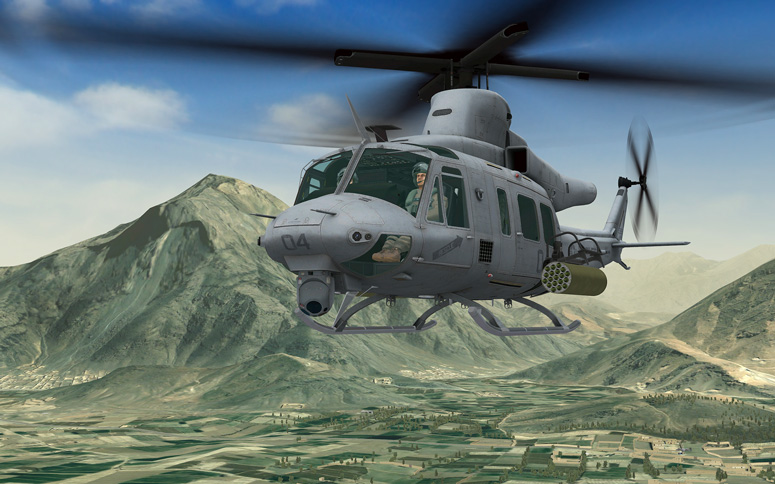 MVRsimulation VRSG real-time scene featuring the UH-1Y rotary wing 3D model.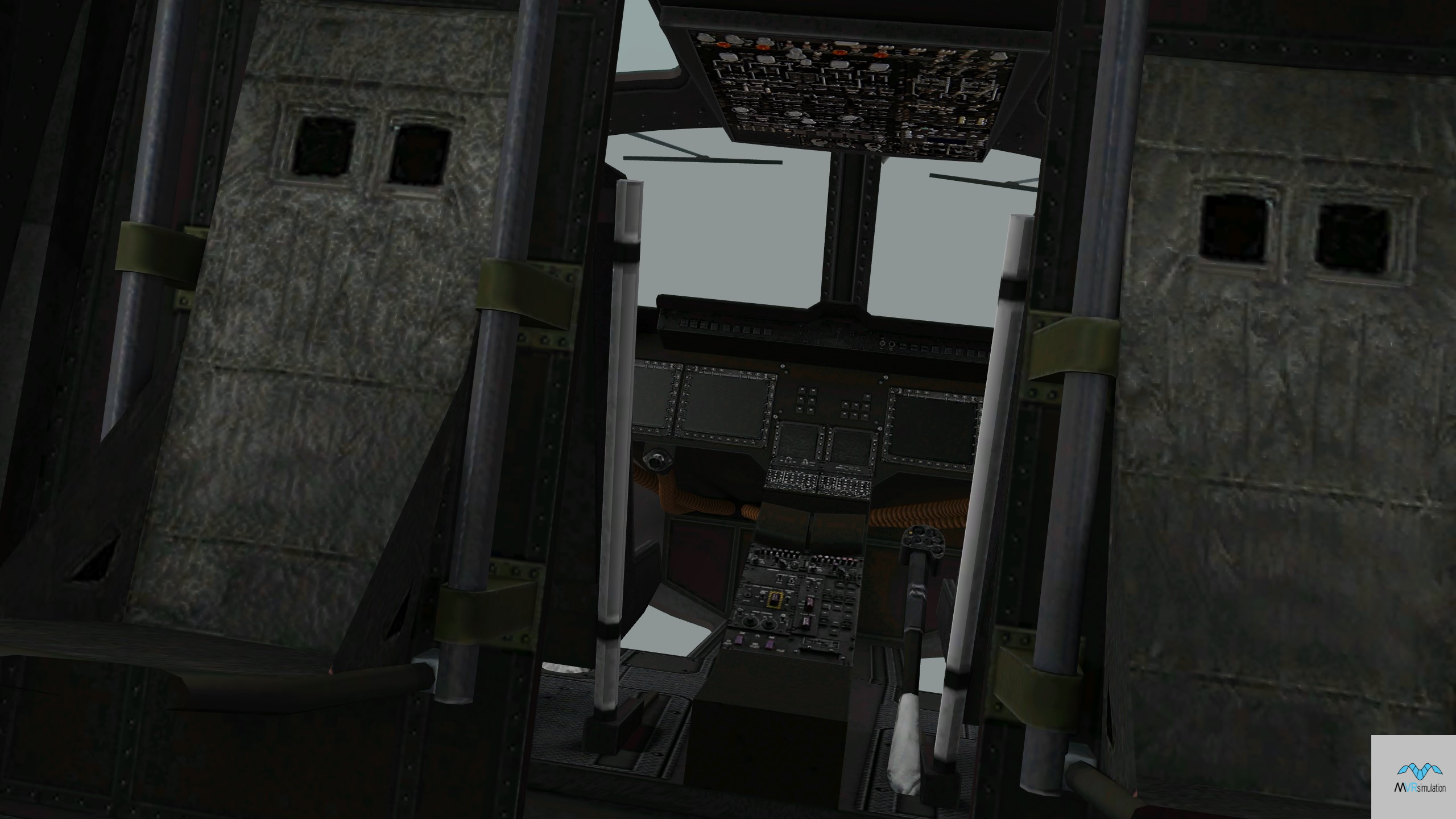 Detail of the cockpit of MVRsimulation's UH-1Y model.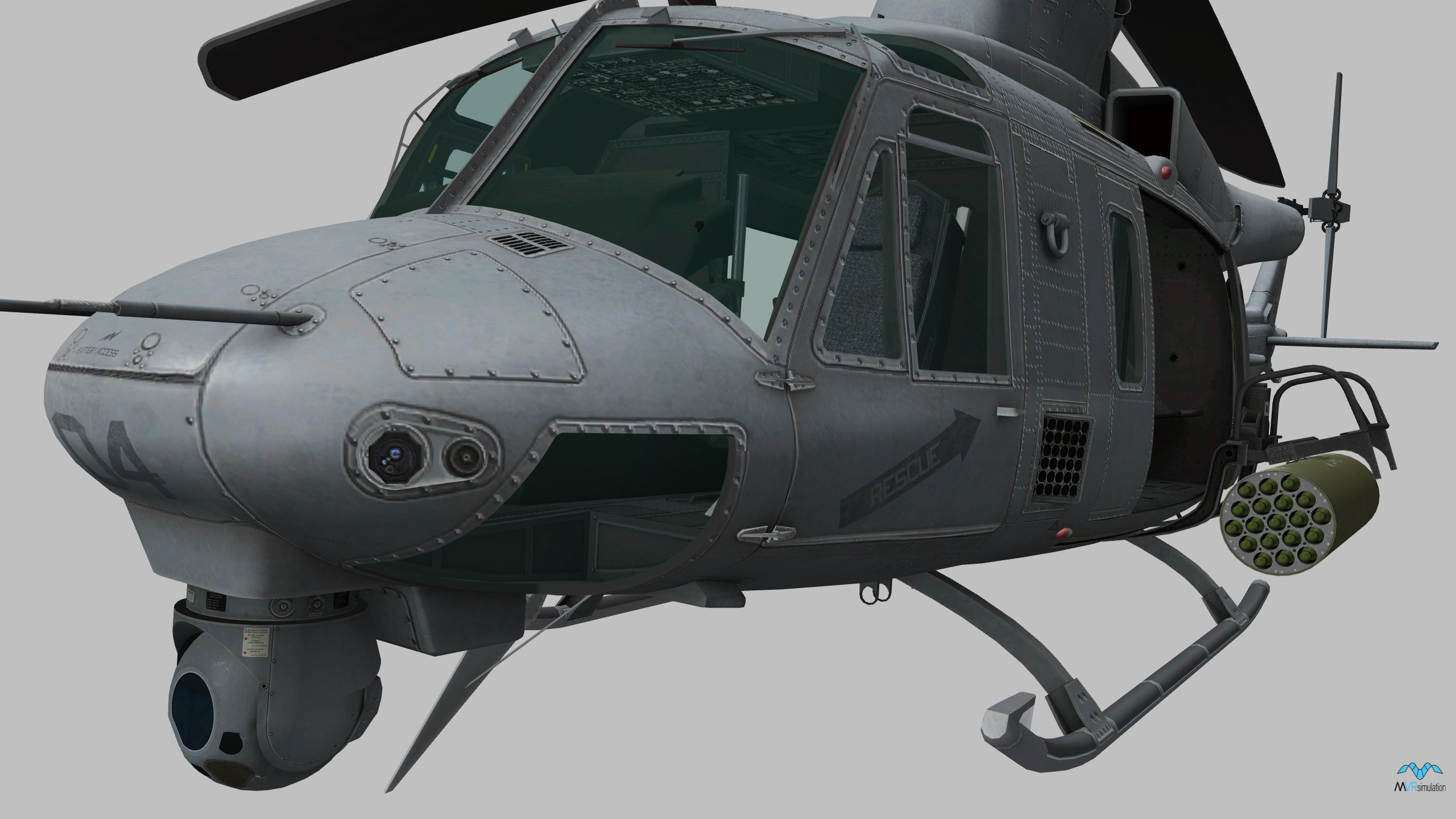 Detail of the interior of MVRsimulation's UH-1Y model.
Category: Utility Helicopters
SISO Enumeration: 1.2.225.21.1.14
This model, which contains a fully modeled interior, 5 articulated parts, 35,987 polygons, and 92 MB of textures, is part of MVRsimulation's 3D Content Military Entity Library. The model is available for download to MVRsimulation customers on active software maintenance. MVRsimulation models are encrypted and require a hardware dongle to view.
Specific Model Variants
MVRsimulation strives to deliver models in correct paint and camouflage schemes. We may alter models to match real captured and altered equipment as this helps simulate allied platforms that are now OPFOR targets.
Model variant images are shown to the right with different paint schemes.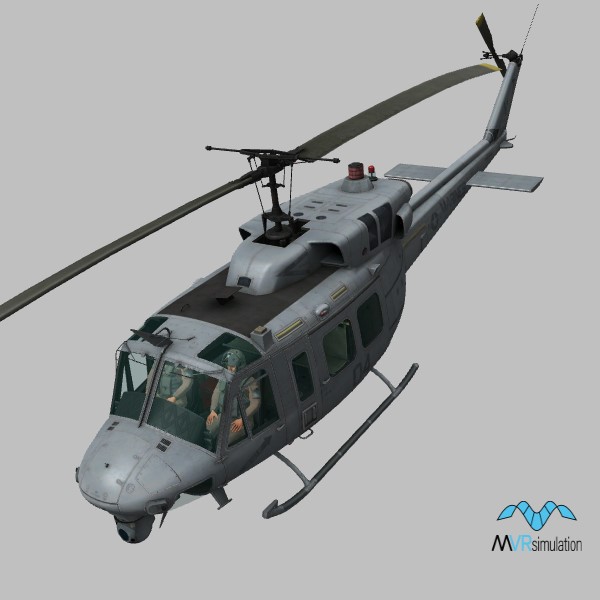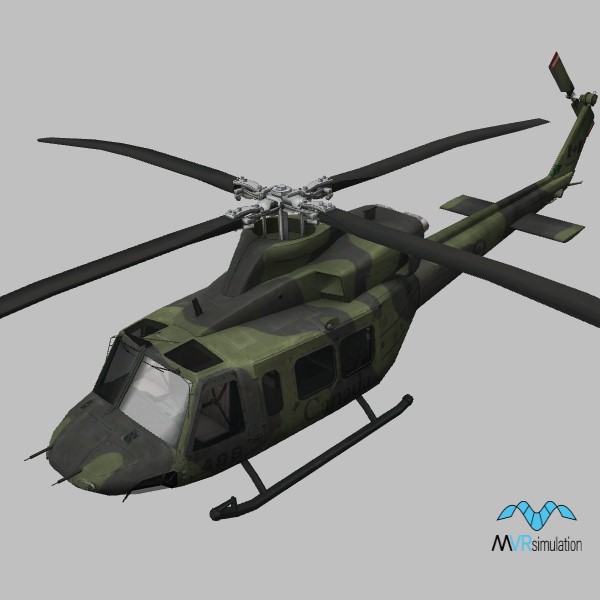 Canadian Forces CH-146 3D Model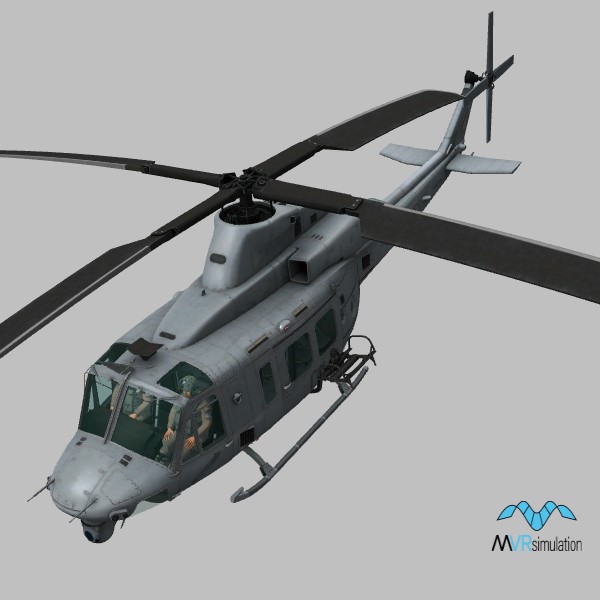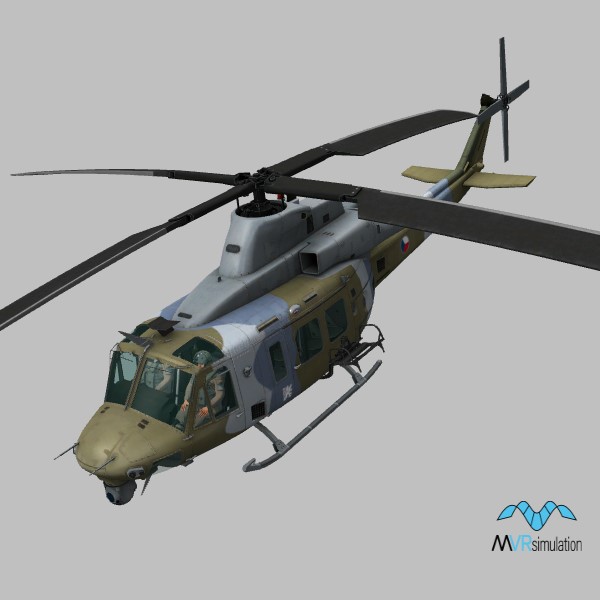 Czech Air Force UH-1Y 3D Model