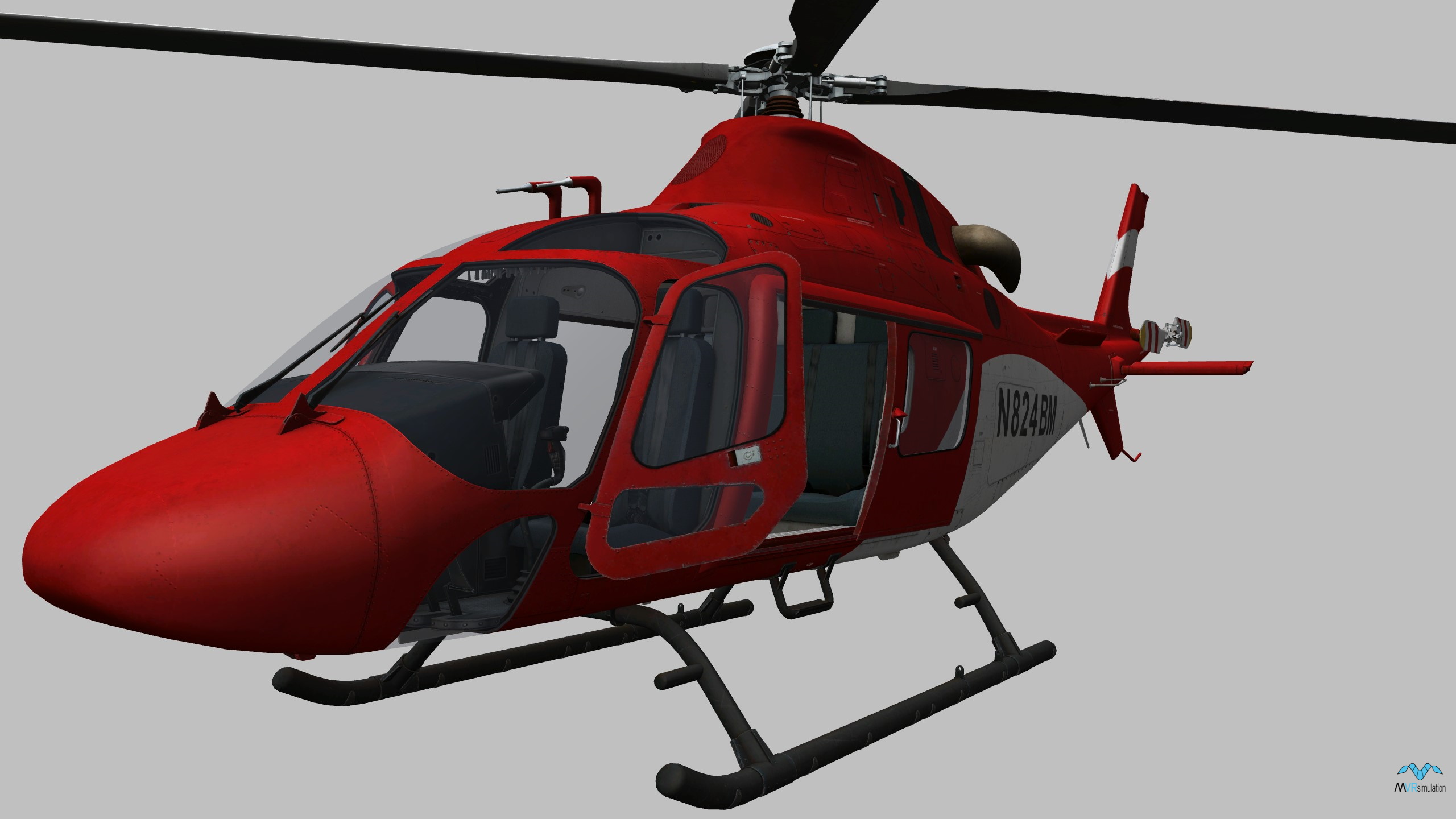 MVRsimulation's TH-119 Training Helicopter (TH-73A AHTS) 3D model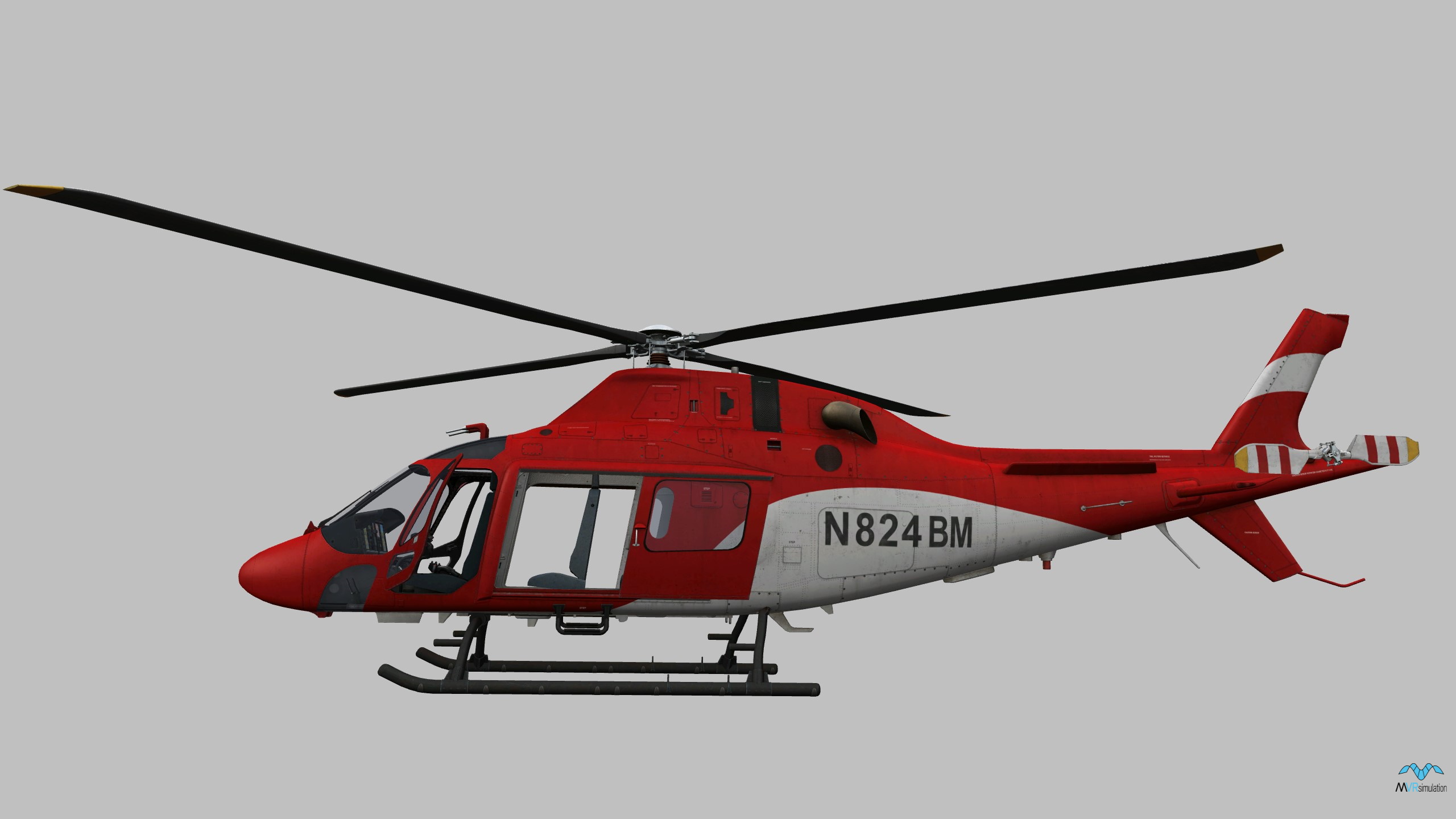 MVRsimulation's TH-119 Training Helicopter (TH-73A AHTS) 3D model with all doors open
MVRsimulation's TH-119 Training Helicopter (TH-73A AHTS) 3D model with all doors closed and pilots present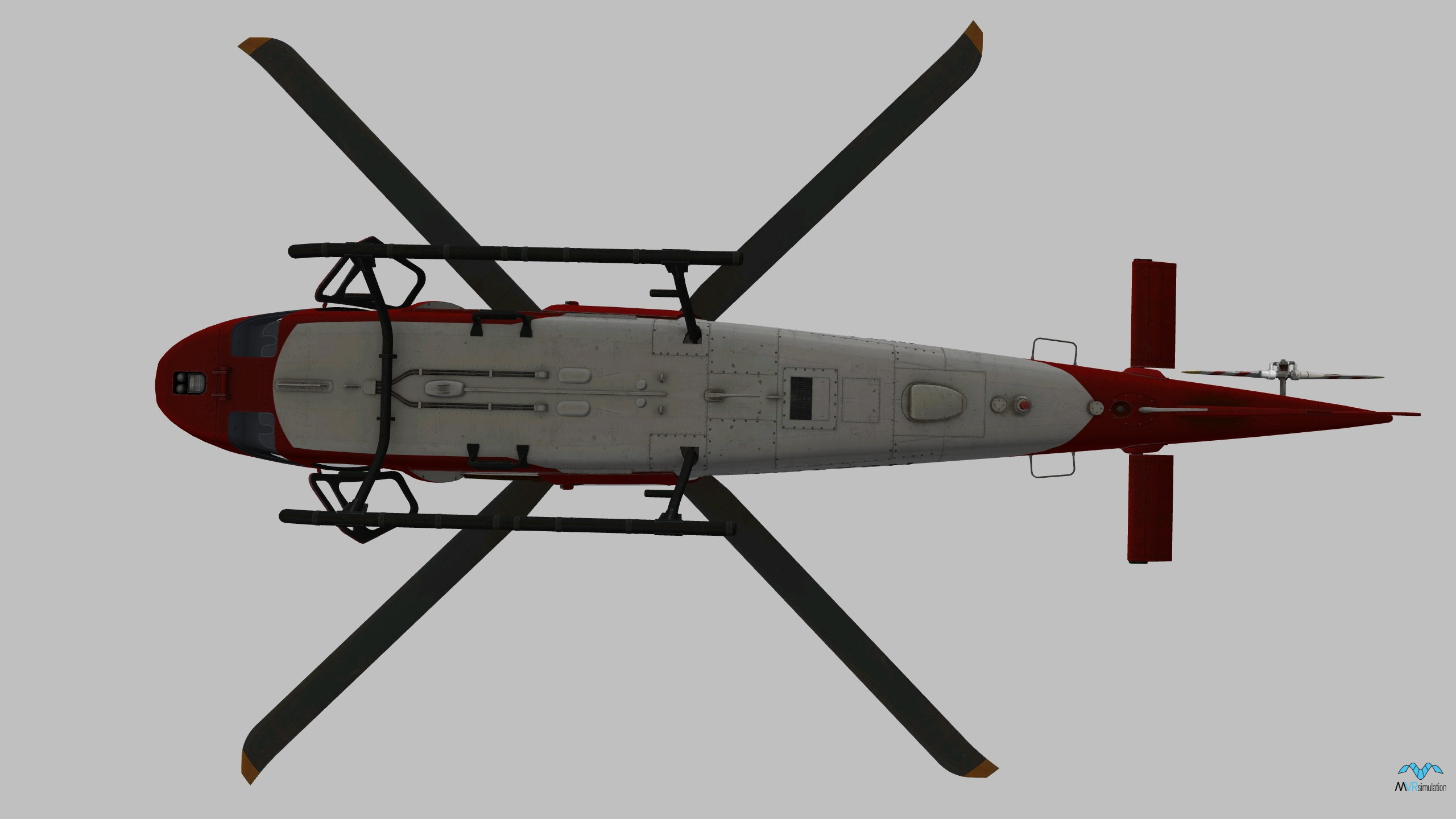 MVRsimulation's TH-119 Training Helicopter (TH-73A AHTS) 3D model bottom view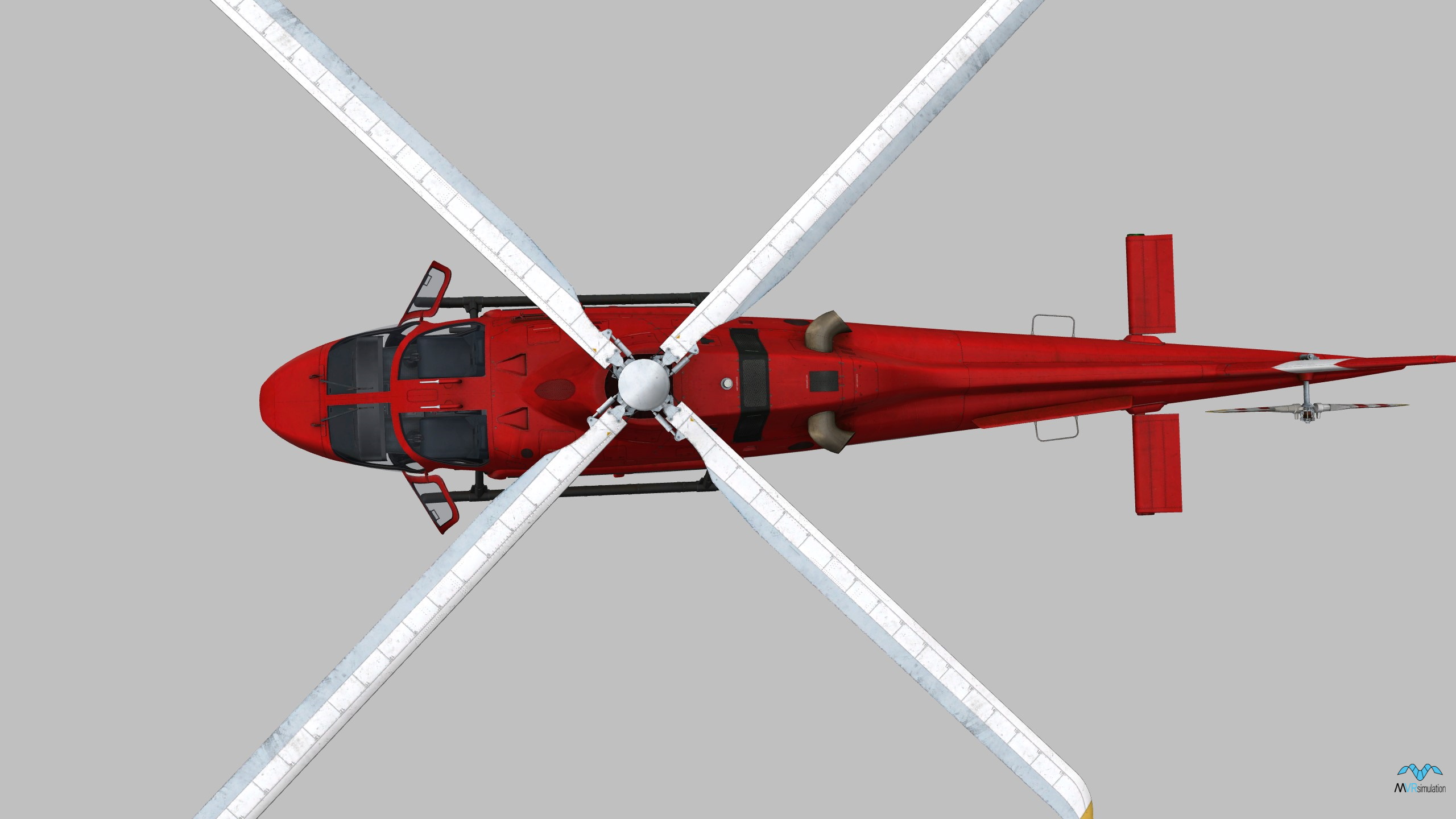 MVRsimulation's TH-119 Training Helicopter (TH-73A AHTS) 3D model top view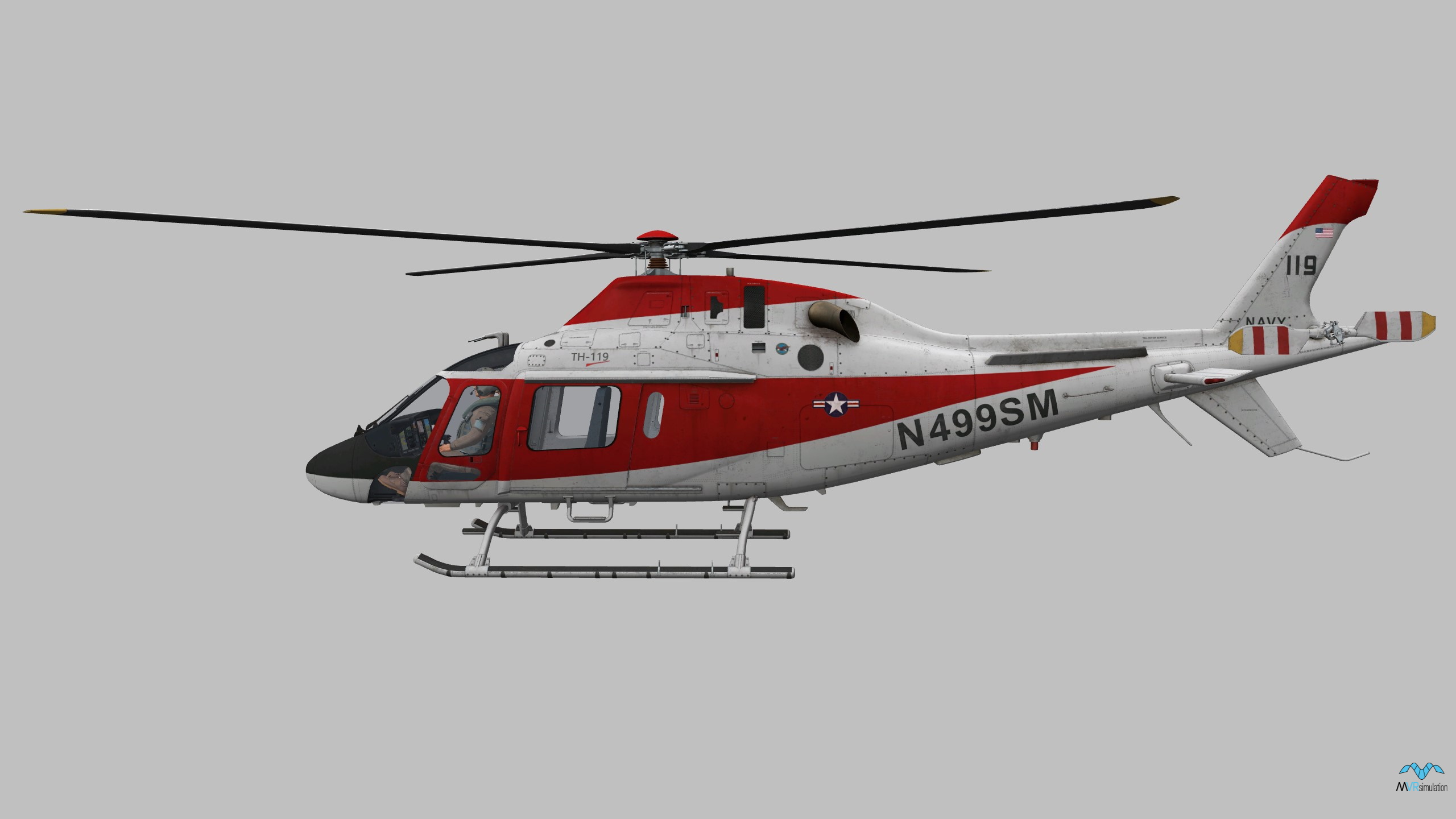 MVRsimulation's US Navy TH-119 Training Helicopter (TH-73A AHTS) 3D model side view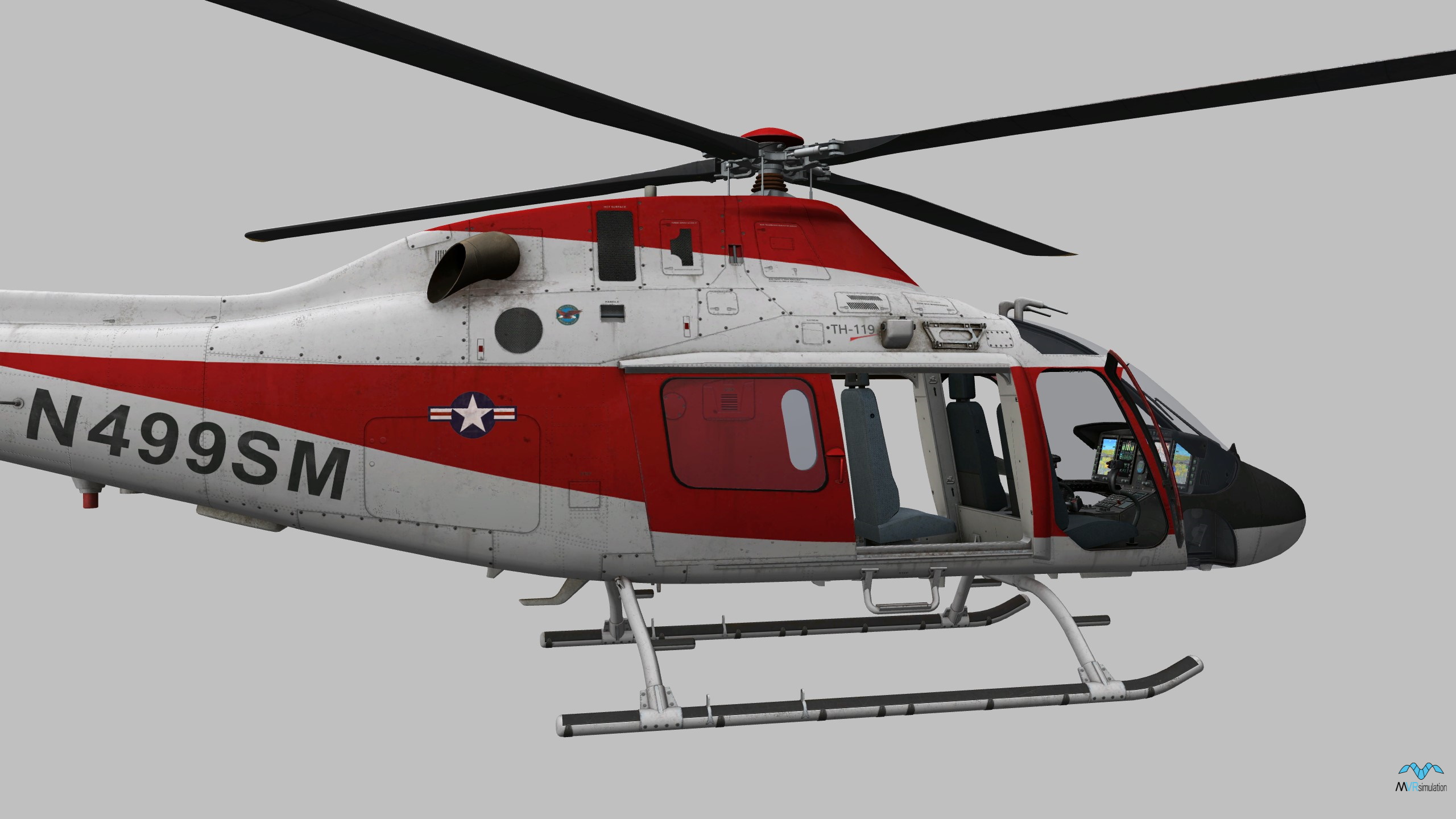 MVRsimulation's US Navy TH-119 Training Helicopter (TH-73A AHTS) 3D model right side view all doors open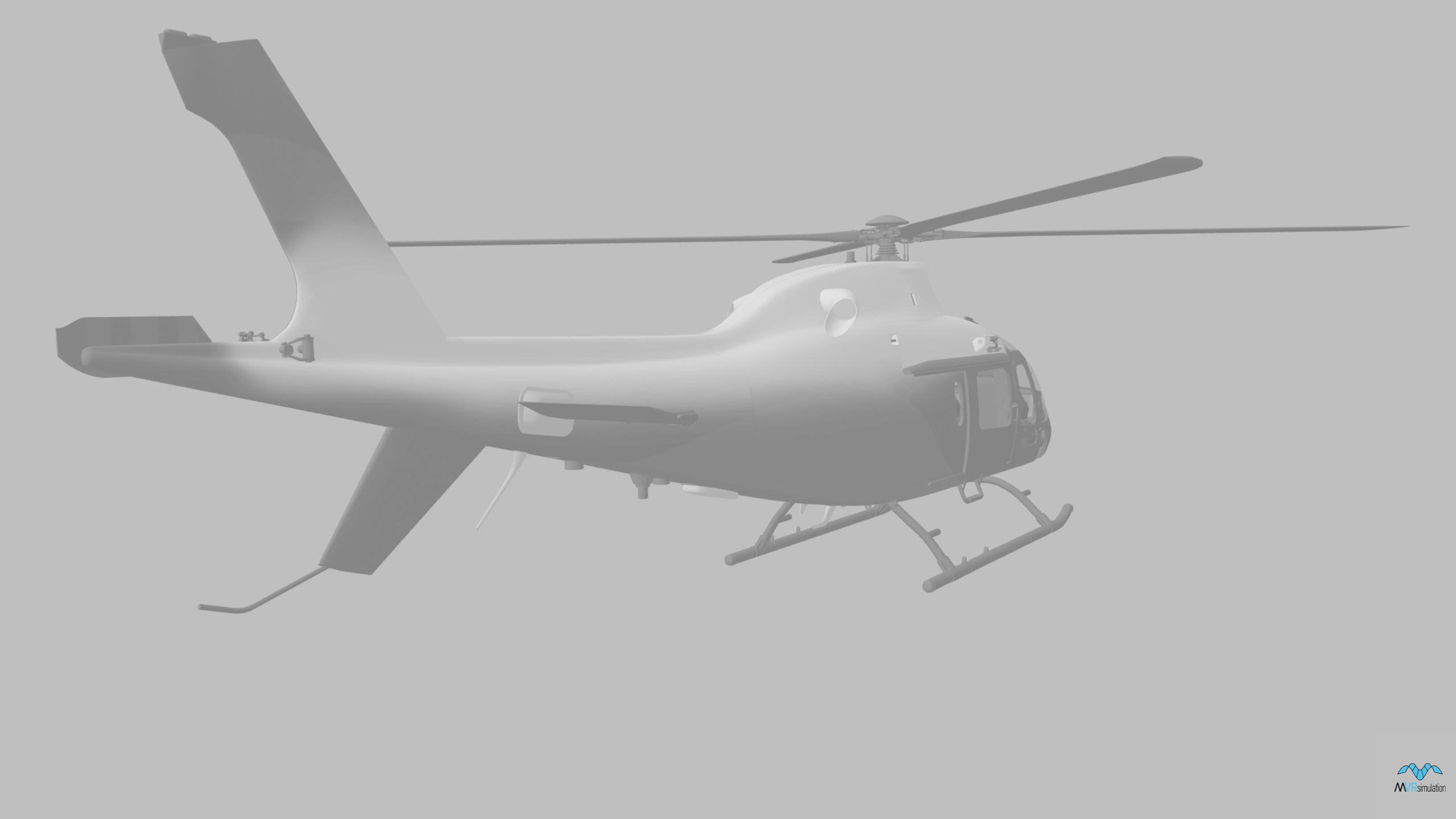 MVRsimulation's TH-119 Training Helicopter (TH-73A AHTS) 3D model thermal view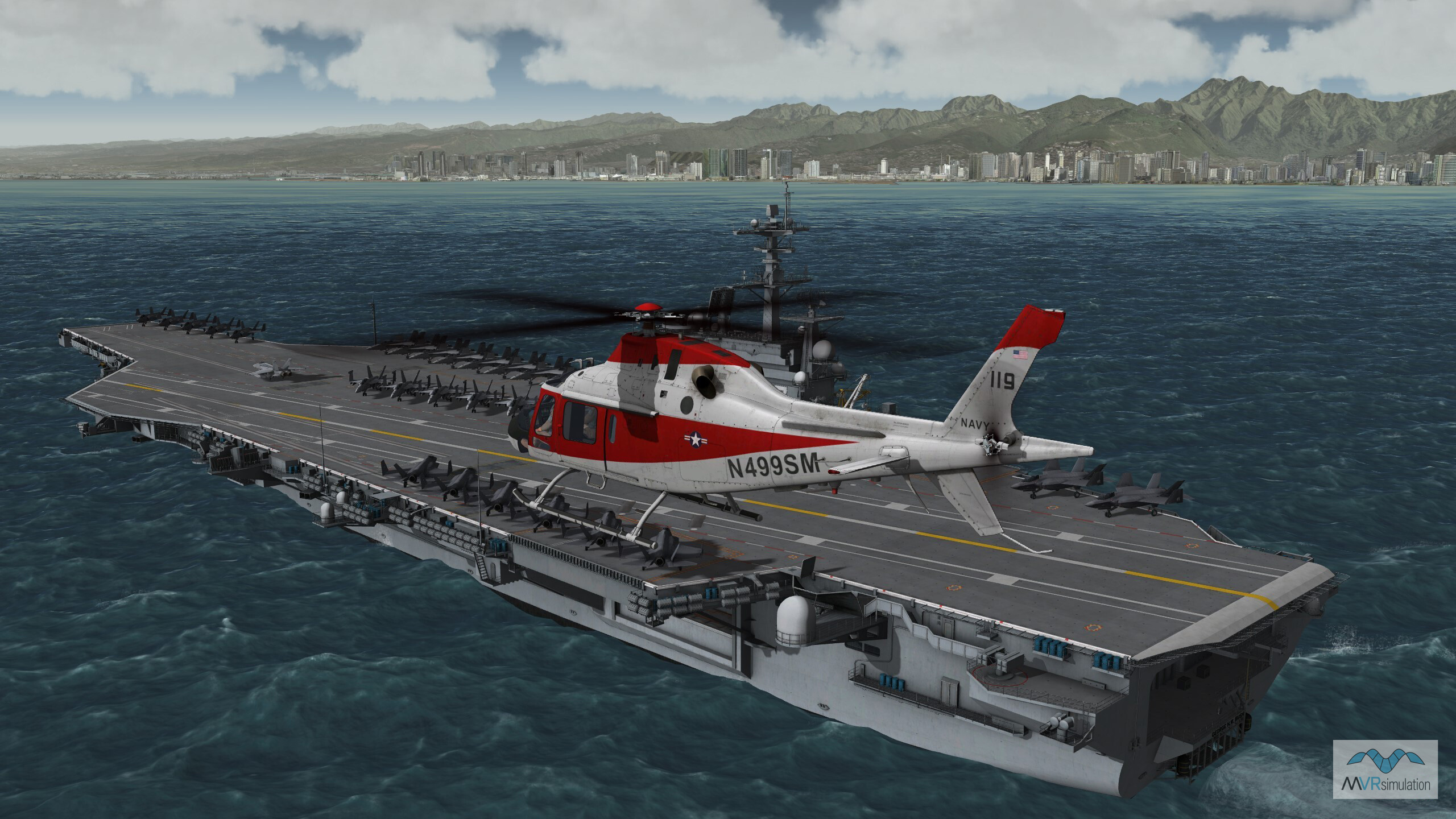 Real time render of MVRsimulation's TH-119 Training Helicopter (TH-73A AHTS) 3D model flying alongside MVRsimulation's CVN-77 USS George H.W. Bush 3D Model off the coast of our geospecific Oahu, Hawaii terrain.
Category: Utility Helicopters
SISO Enumeration: 1.2.225.21.0.0
The TH-119 Naval Training Helicopter model is comprised of 102,000 polygons and 229 MB of textures, and contains a modeled interior, articulated main and tail rotors, left and right stabilizers, and front doors. It includes switch states for left and right sliding rear door positions, power state, and pilot presence.
The model is available for download to MVRsimulation's customers on active software maintenance. MVRsimulation's models are encrypted and require a hardware dongle to view.