Model of the Month: Type 45 Destroyer
MVRsimulation VRSG 3D model of the Royal Navy Type 45 Destroyer
The Type 45 Destroyer is part of MVRsimulation's real-time 3D Content Military Entity Library.
This is one of thousands of 3D models available to customers of MVRsimulation's Virtual Reality Scene Generator (VRSG) image generator software. All models in the libraries are in MVRsimulation's real-time model format. You can use these models to populate the virtual worlds rendered in VRSG with cultural features and to interact with networked vehicle, munitions, and character entities in real time to carry out simulation and training scenarios. All users with active software maintenance gain access to new 3D terrain and models - which are added to the database on a continual basis - at no extra cost.
For more information, visit our 3D model webpage, or click 'model search' below to search our extensive model library database.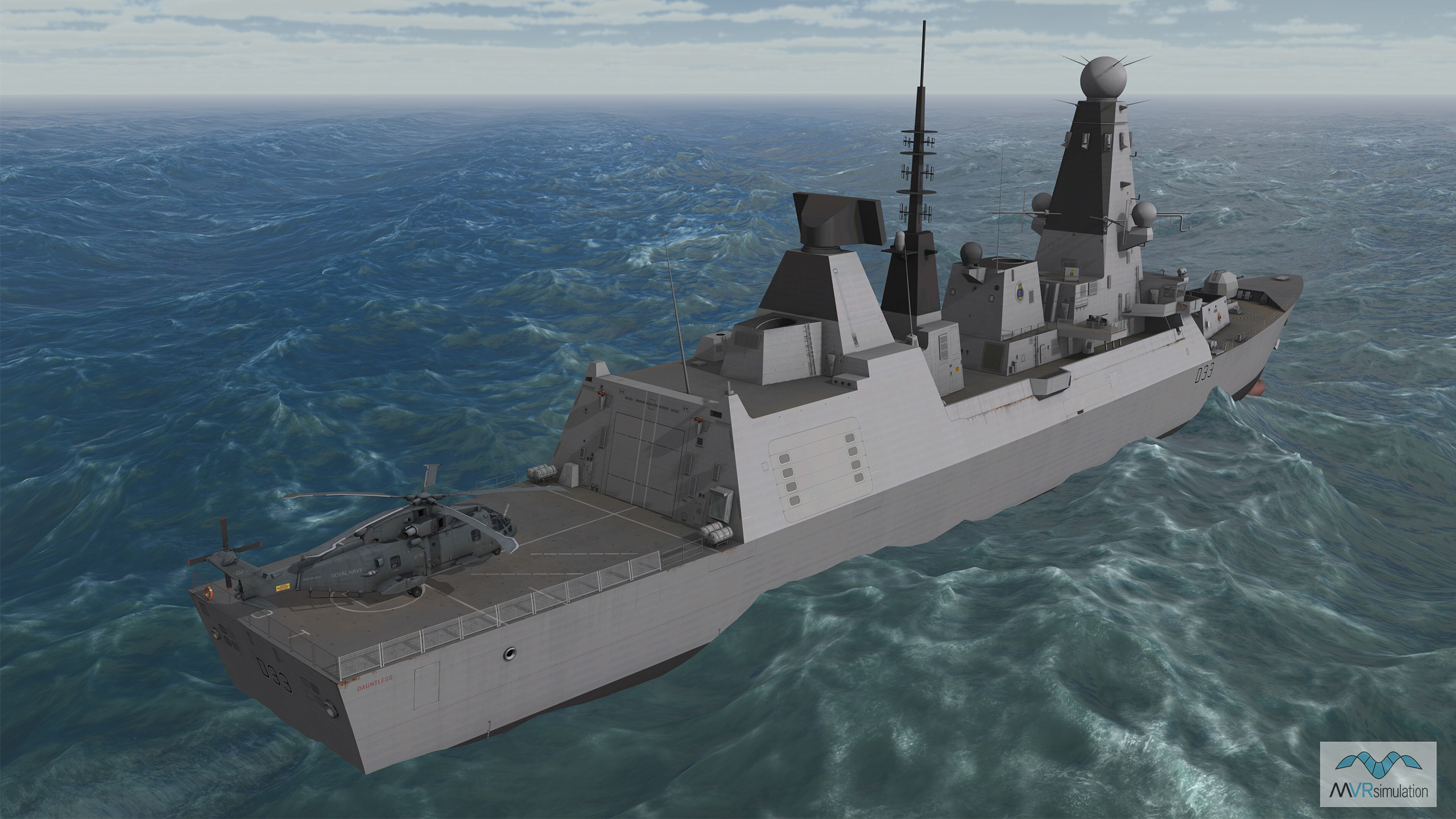 The Type 45 3D model with real-time Merlin helicopter model.
Type 45:
Category: Guided Missile Destroyer
SISO Enumeration: 1.3.224.4.2.2
Country: United Kingdom
Provenance: British
Aliases Tags & Keywords: DD33, HMS Dauntless, Type 45, Guided-missile Destroyer
Pictured with:
A British Royal Navy AW101 Merlin anti-submarine warfare helicopter in an MVRsimulation Virtual Reality Scene Generator (VRSG) 3D ocean simulation. VRSG can simulate realistic 3D wave motion, 12 Beaufort scale sea states, vessel surface motion, 3D wakes and particle spray, and accurate environment reflections. VRSG also supports bathymetric data in MVRsimulation's round-earth terrain format for shoreline wave shape and opacity.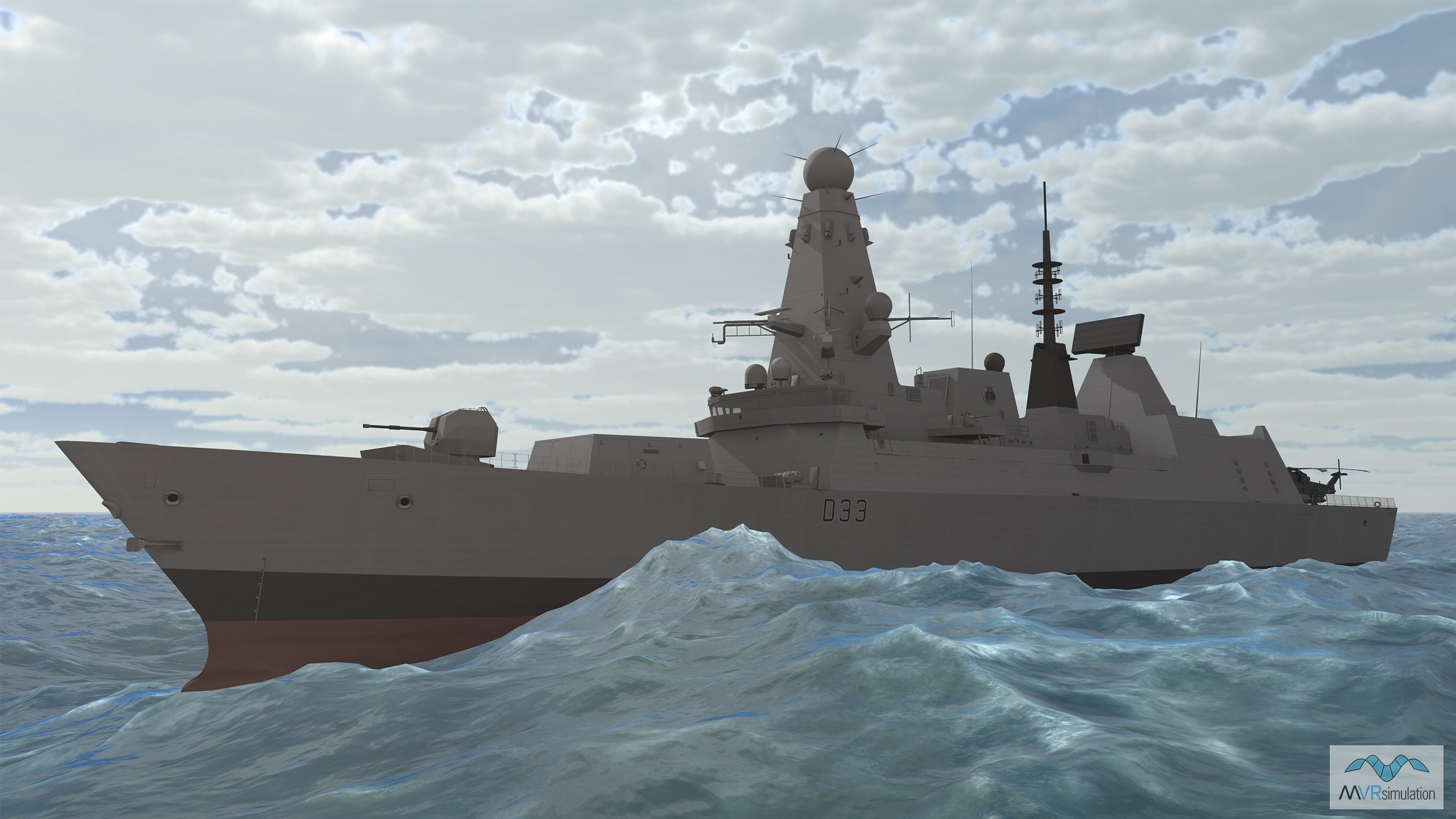 Side-long view of the MVRsimulation real-time model of the Type 45 Destroyer.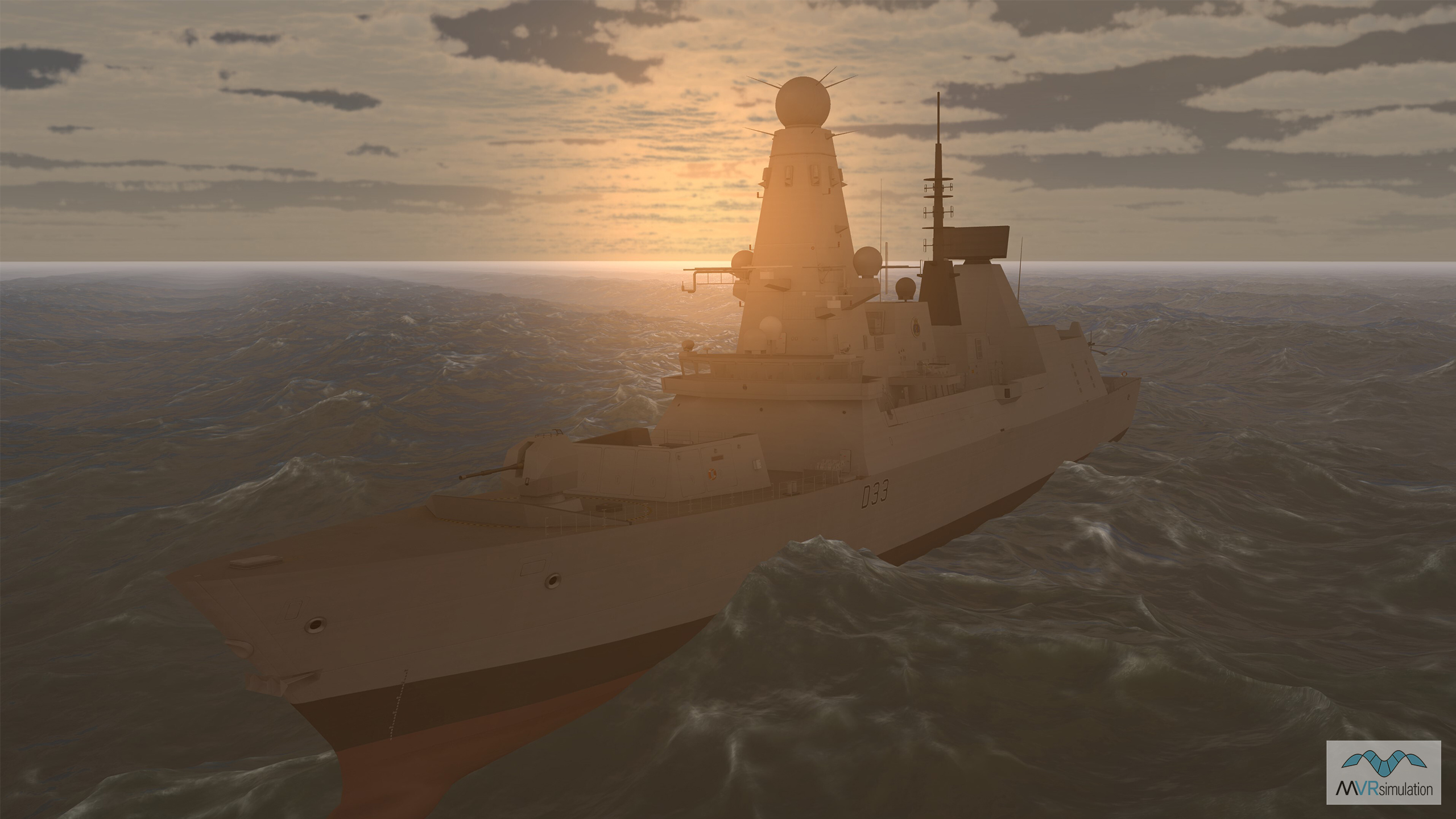 The Type 45 3D model underway in high sea state.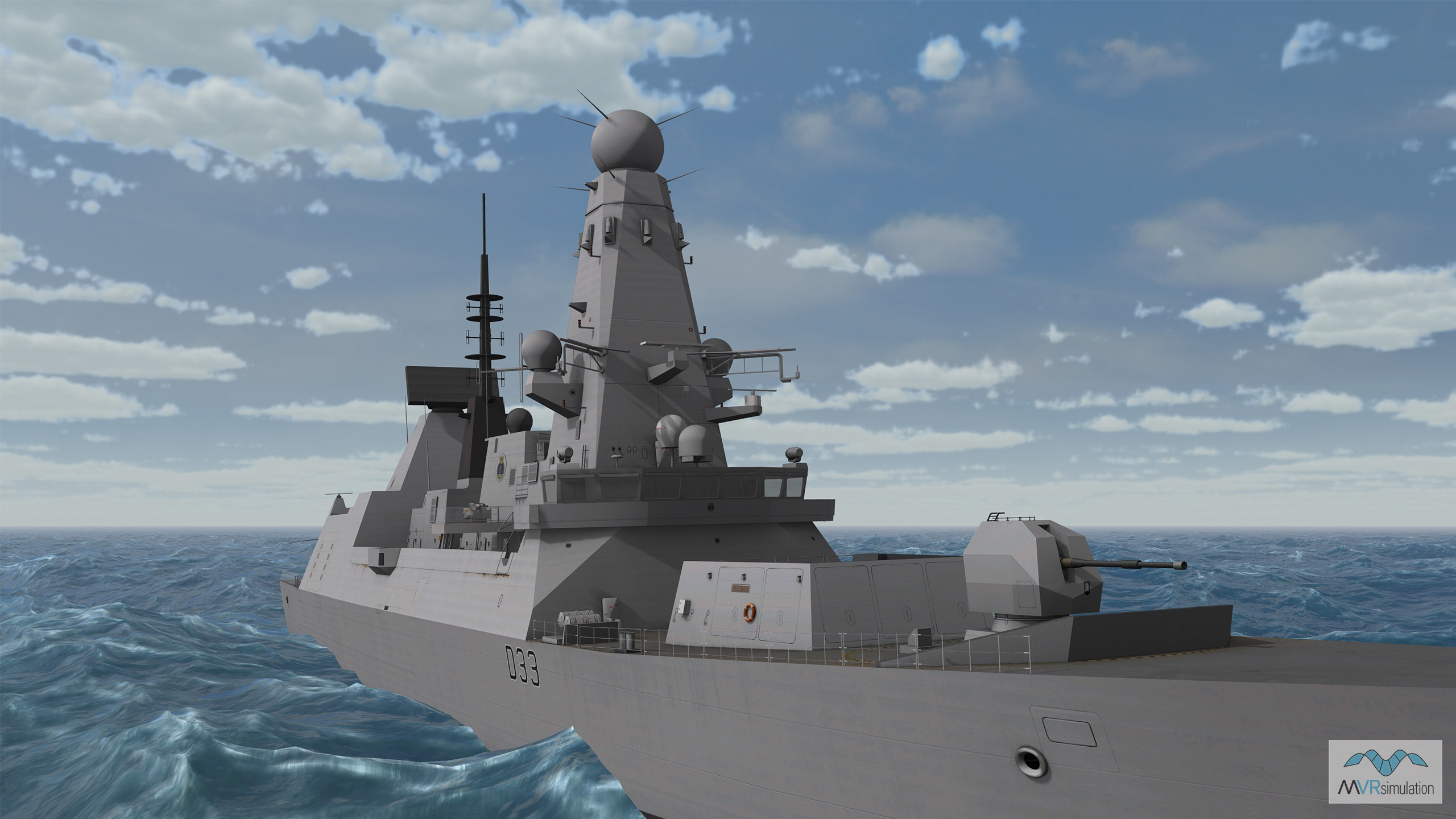 The Type 45 vessel showing mast and gun.