T25 SECT CSO Simulator for Electronic Combat Training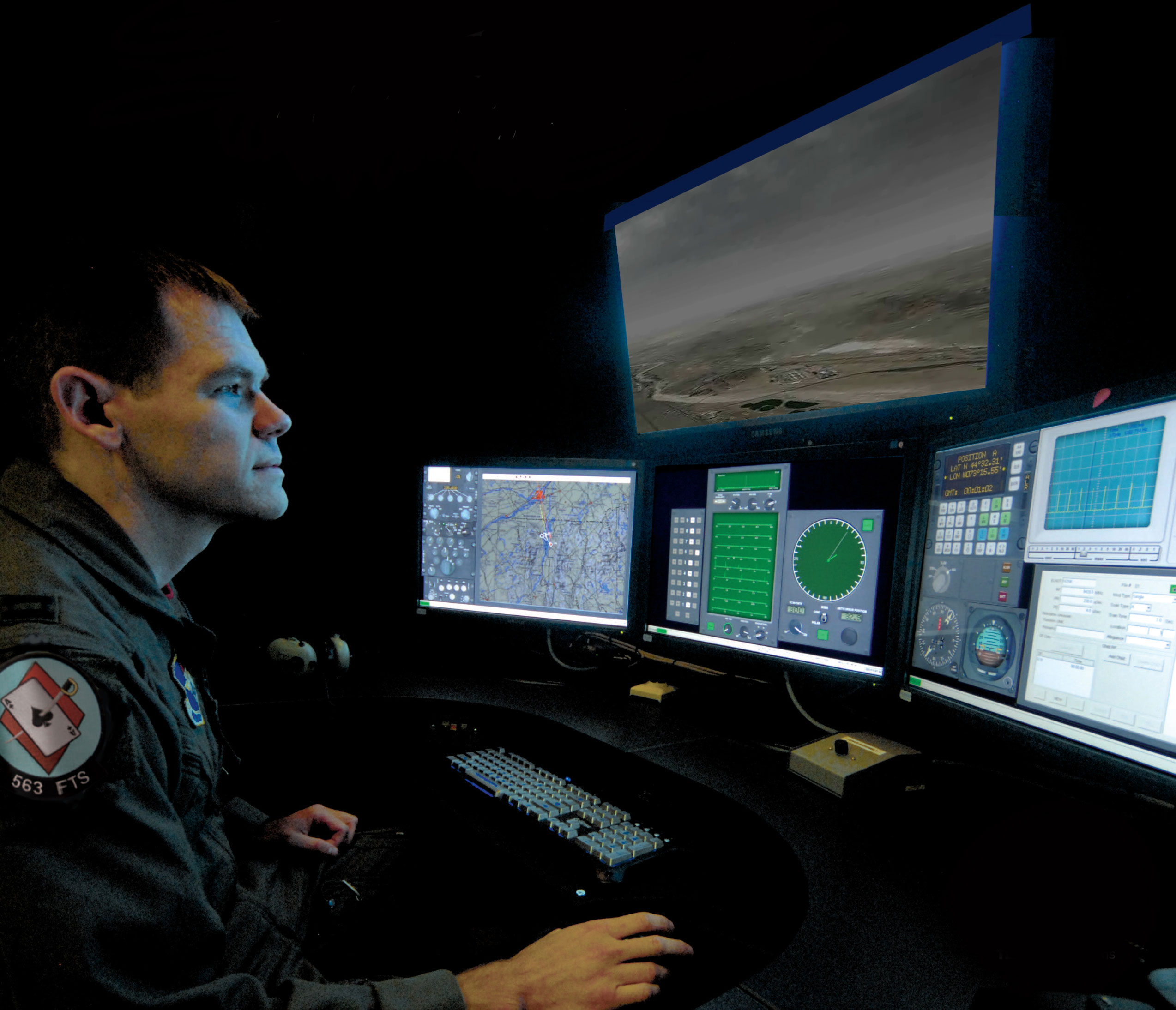 Close-up view of a pilot using the T25 SECT simulator running MVRsimulation visuals. (Photo courtesy of AAI Corporation.)
Nineteen MVRsimulation Virtual Reality Scene Generator (VRSG) licenses are used for the visuals in the U.S. Air Force's T25 Simulator for Electronic Combat Training (SECT) system. The T25 SECT is a software-based training system that new Combat Systems Officers (CSOs) and Weapon System Officers (WSOs) complete before deployment to their first operational squadron.
The system is hosted on commercial desktop PCs and supports a rapidly changing and dynamic real-world military aviation environment by providing U.S. Air Force and NATO officers undergraduate training that includes air warfare, electronic warfare, navigation, and reconnaissance missions. Training scenarios expose students to entities that represent friendly and hostile forces as well as noncombatant air, land, and surface platforms.
The T25 SECT consists of six student stations, a two-position instructor console to monitor the training exercise, and a Training System Support Center (TSSC). The T-25 facility is located at NAS Pensacola in Pensacola, Florida. All system and software support and maintenance is currently done by the 555 Software Maintenance Squadron (SMXS) which is part of the 76 Software Maintenance Group (SMXG).
T25 SECT's visual system displays a scene of the simulated environment from the perspective of the simulated aircraft, thus enhancing a student's situational awareness. The visual scene is generated by VRSG, running on a separate CPU and displayed on an overhead monitor. Inputs to VRSG are through standard network messaging. The visual system displays simulated entities in the environment that are within the line of sight, including other aircraft, ground installations, missiles, chaff, flares, ground vehicles, weather (fog/clouds), detonations, and terrain features. The VRSG visuals reinforce the notion that the student is piloting an aircraft and provide feedback of the student's inputs to flight dynamics.
The SECT radar supports the simulation of several weather systems, each consisting of one or more clouds with varying levels of intensity over a large geographic area. These are represented as a set of contours for each intensity level, and can be in a vector or bitmap format in the radar's data files. At run time, the instructor can specify the size, location, orientation, top and bottom altitude, and intensity level of each cloud. If multiple clouds overlap, the intensity levels are combined in the overlapping areas. In VRSG, instructors want a representation of the clouds that corresponds to the clouds that the students can see on their radar display.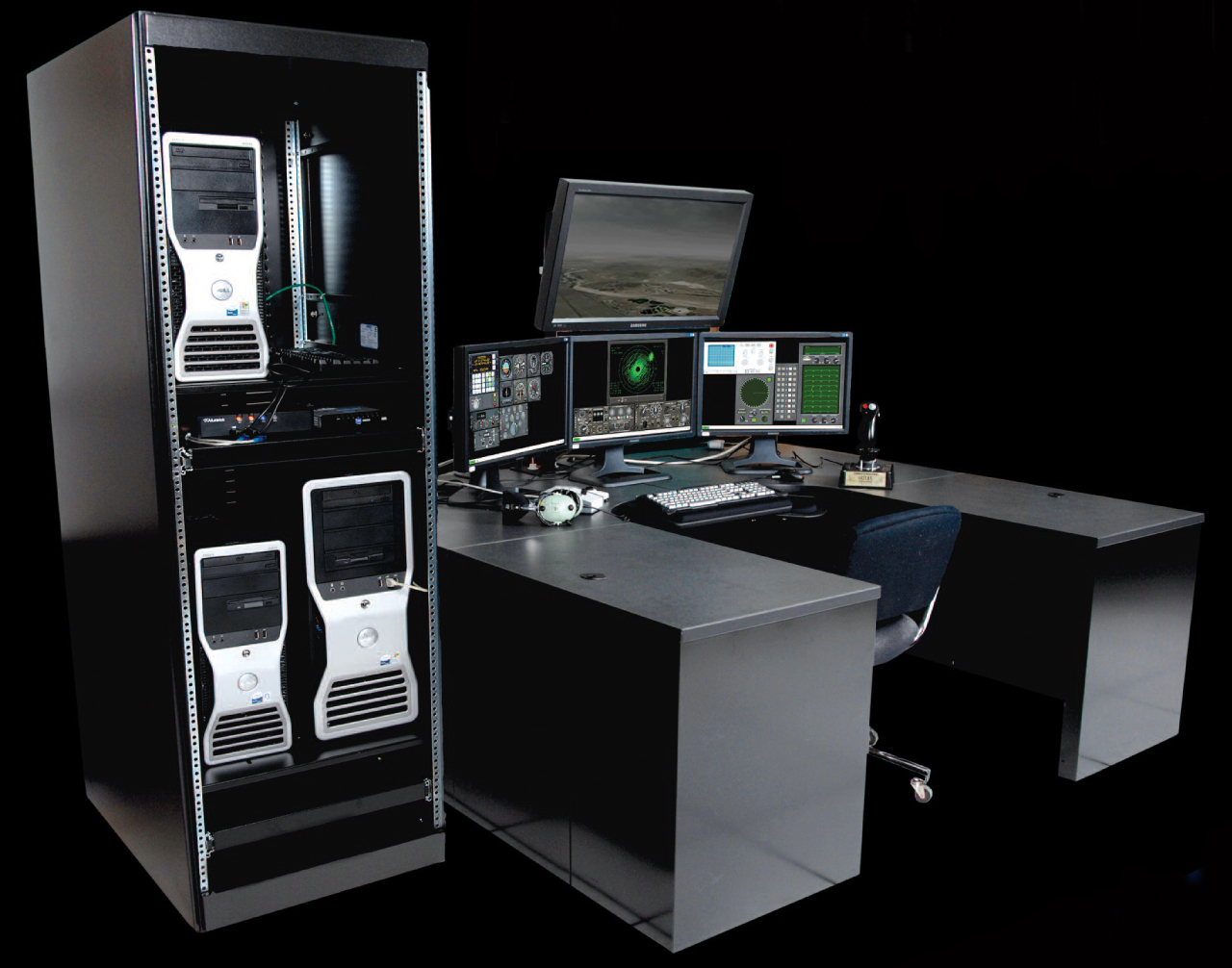 The setup of the T25 SECT. (Photo courtesy of AAI Corporation.)