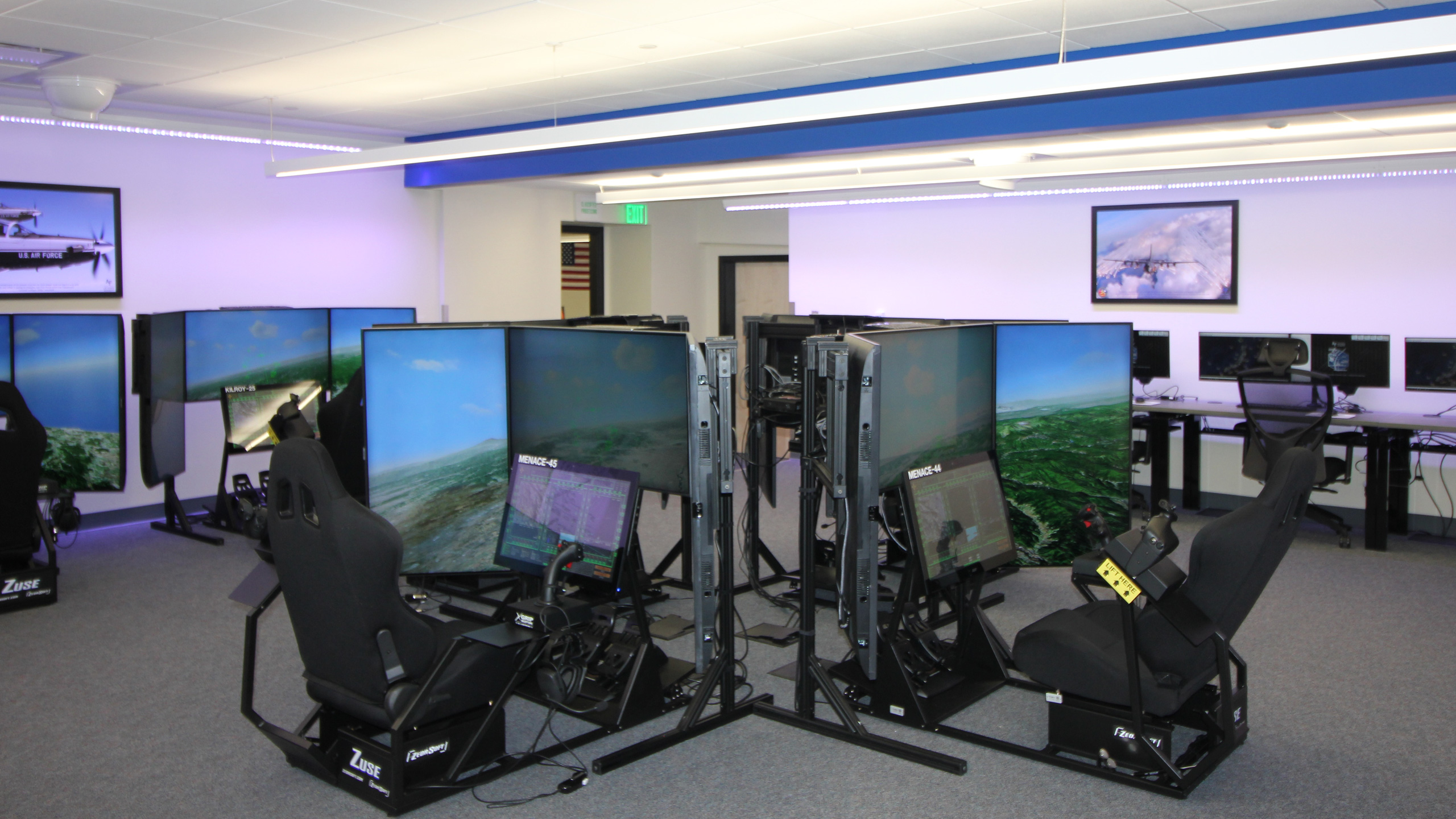 MVRsimulation VRSG in ZedaSoft's Zuse flight simulators at the US Air Force Academy Multi-Platform Domain simulation laboratory. (Photo courtesy of ZedaSoft.)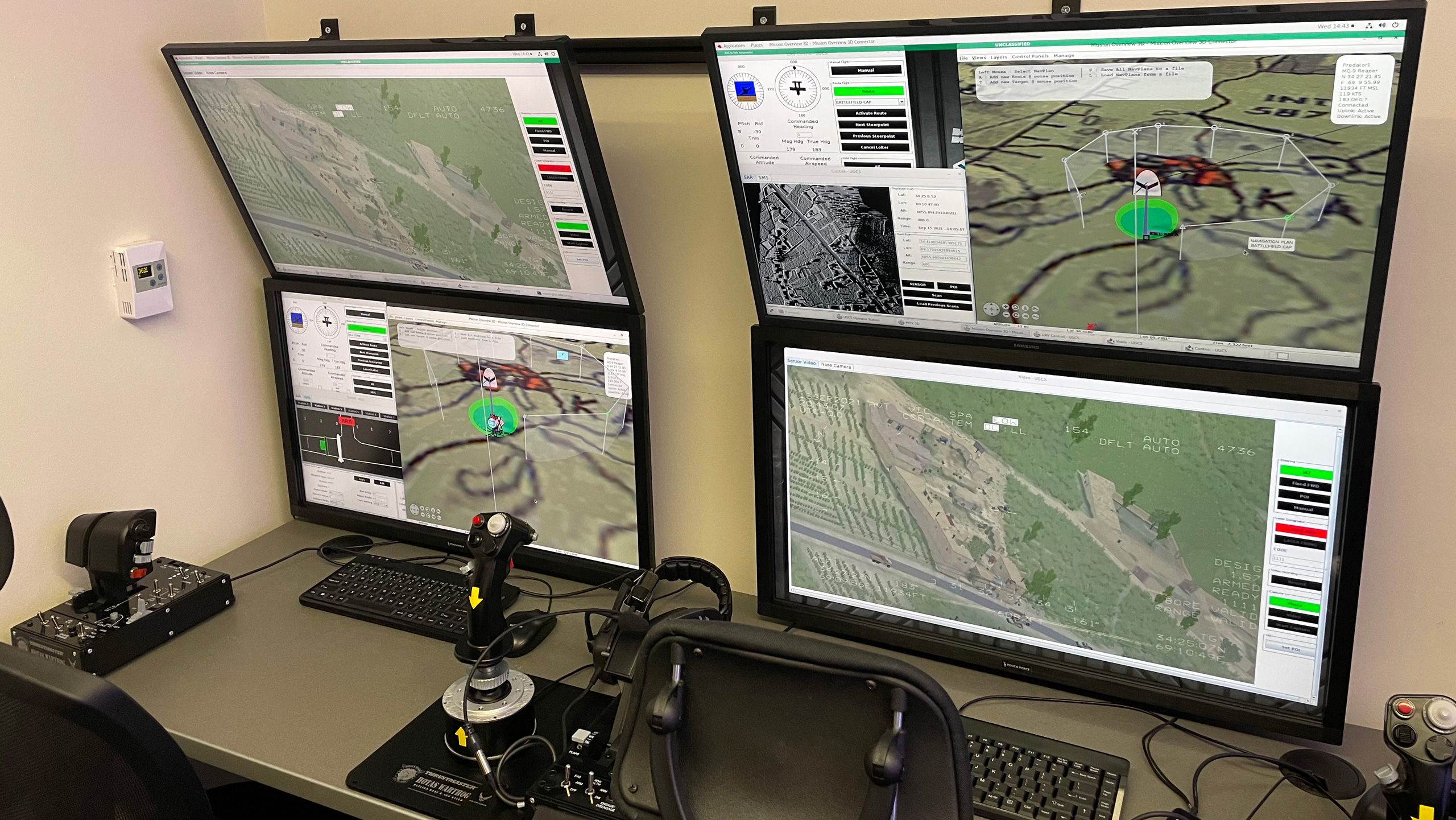 MVRsimulation VRSG in ZedaSoft's Mockingbird RPA simulator at the US Air Force Academy Multi-Platform Domain simulation laboratory. (Photo courtesy of ZedaSoft.)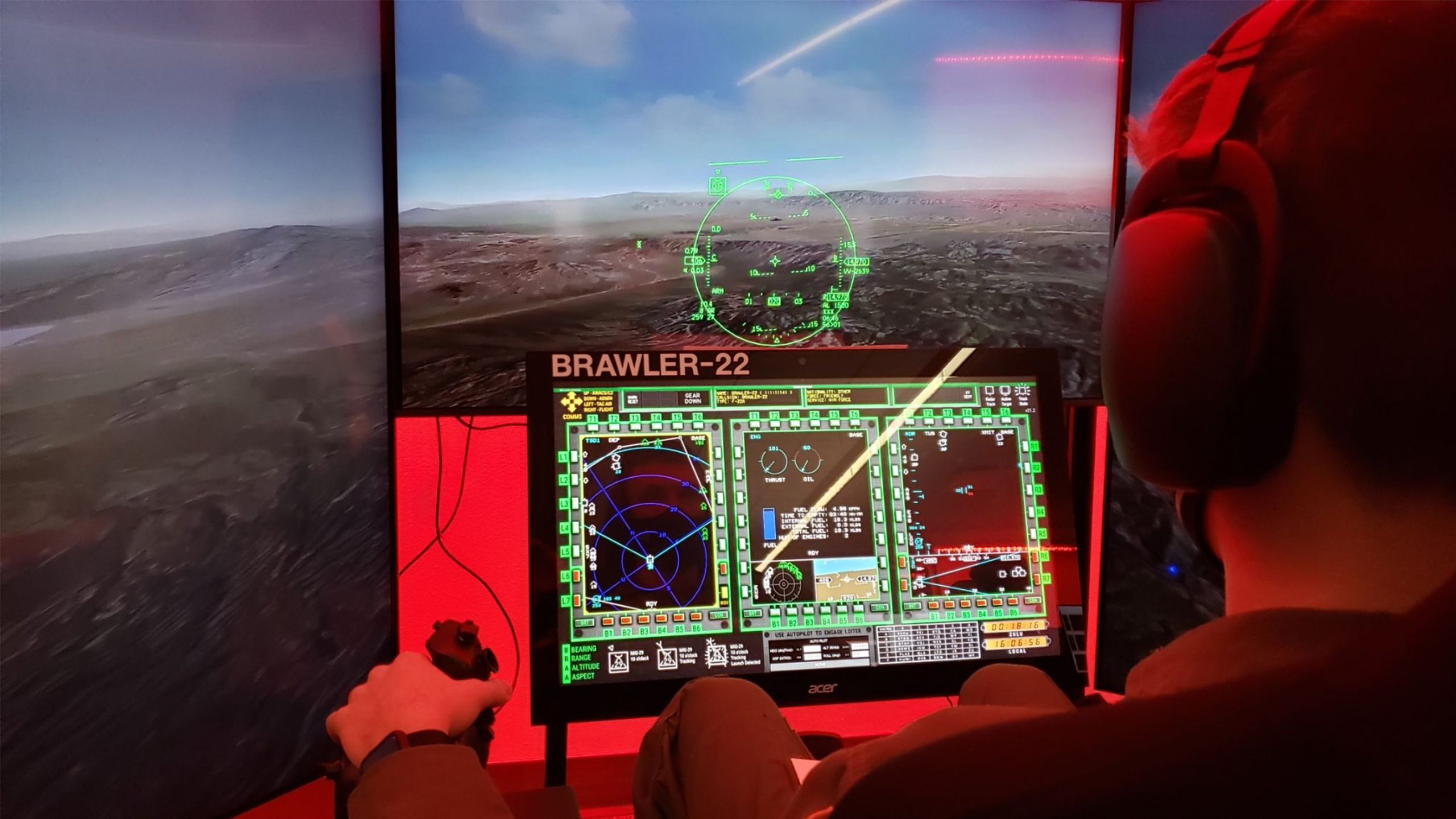 A simulator at the US Air Force Academy's Multi-Domain Laboratory showing MVRsimulation's VRSG visuals (USAFA MDL image).
The U.S. Air Force Academy (USAFA) is using 100 VRSG licenses in flight simulators and simulated remotely piloted aircraft (RPA) ground control stations at the Academy's newly opened USAFA Multi-Domain Laboratory in Colorado. VRSG provides the out-the-window and radar views in the flight simulators and sensor views in the simulated RPA ground control stations.
Each of the new lab's two flight bays contains a suite of 12 networked flight simulators -- ZedaSoft's Zuse reconfigurable simulators --with a three monitor out-the-window configuration, featuring VRSG visuals and 3D content, and an RPA control room housing three RPA ground station flight simulators -- ZedaSoft's Mockingbird RPA simulators -- in which VRSG provides pilot and sensor operator EO/IR and SAR views. VRSG supports training in strategic, joint environments, by providing a geospecific, 3D world in which participants can train in a way that reflects the reality of real-world missions.
The simulators and other learning aids in the USAFA Multi-Domain Laboratory are used for training USAFA cadets in air and ground battle training scenarios as part of its core air power and joint operations strategy course. The lab, the first of its type at any U.S. service academy, can be configured for learning across all strategic, operational, and tactical levels of war.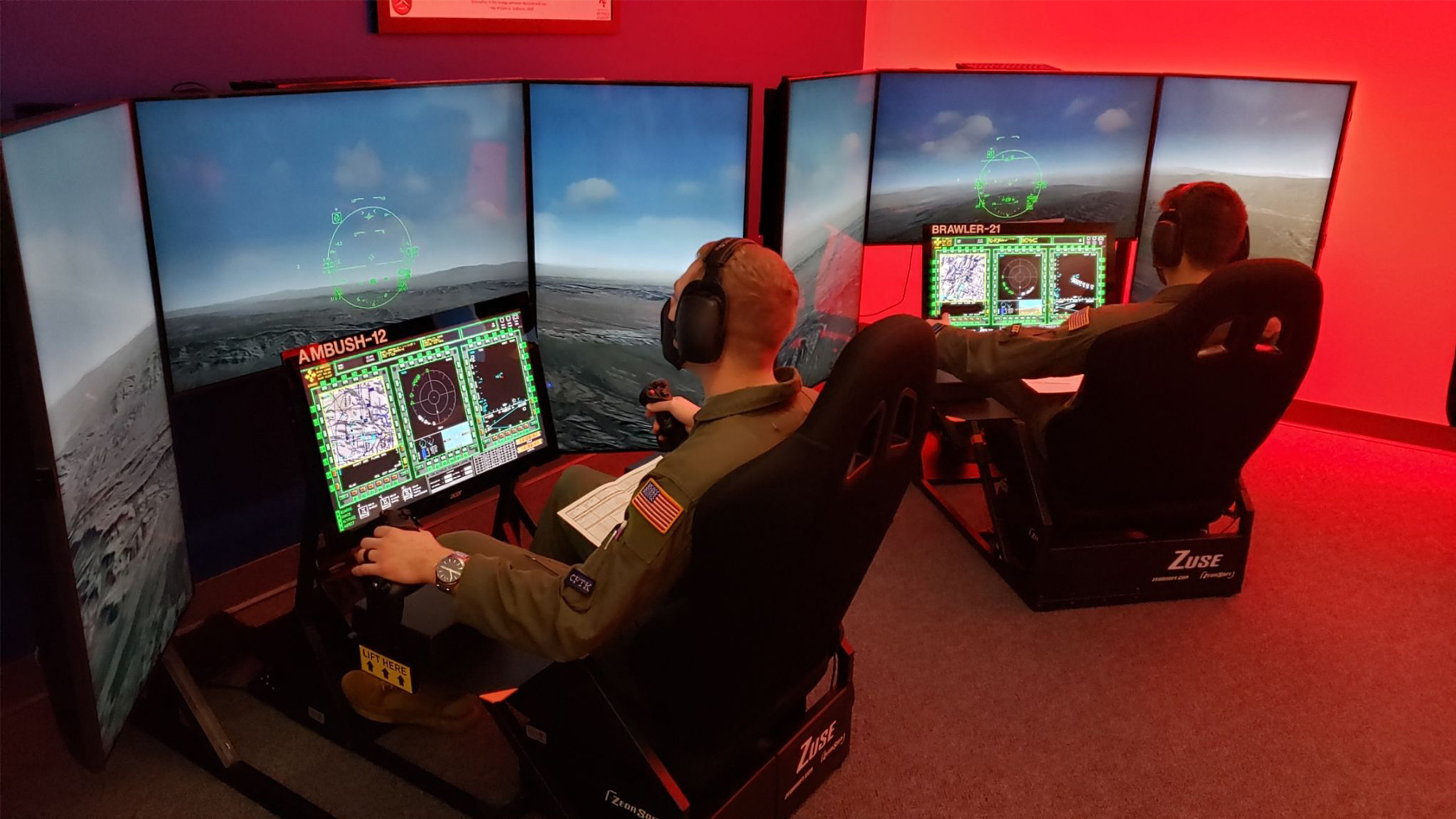 Simulators showing MVRsimulation's VRSG in use at the US Air Force Academy's Multi-Domain Laboratory (USAFA MDL image).