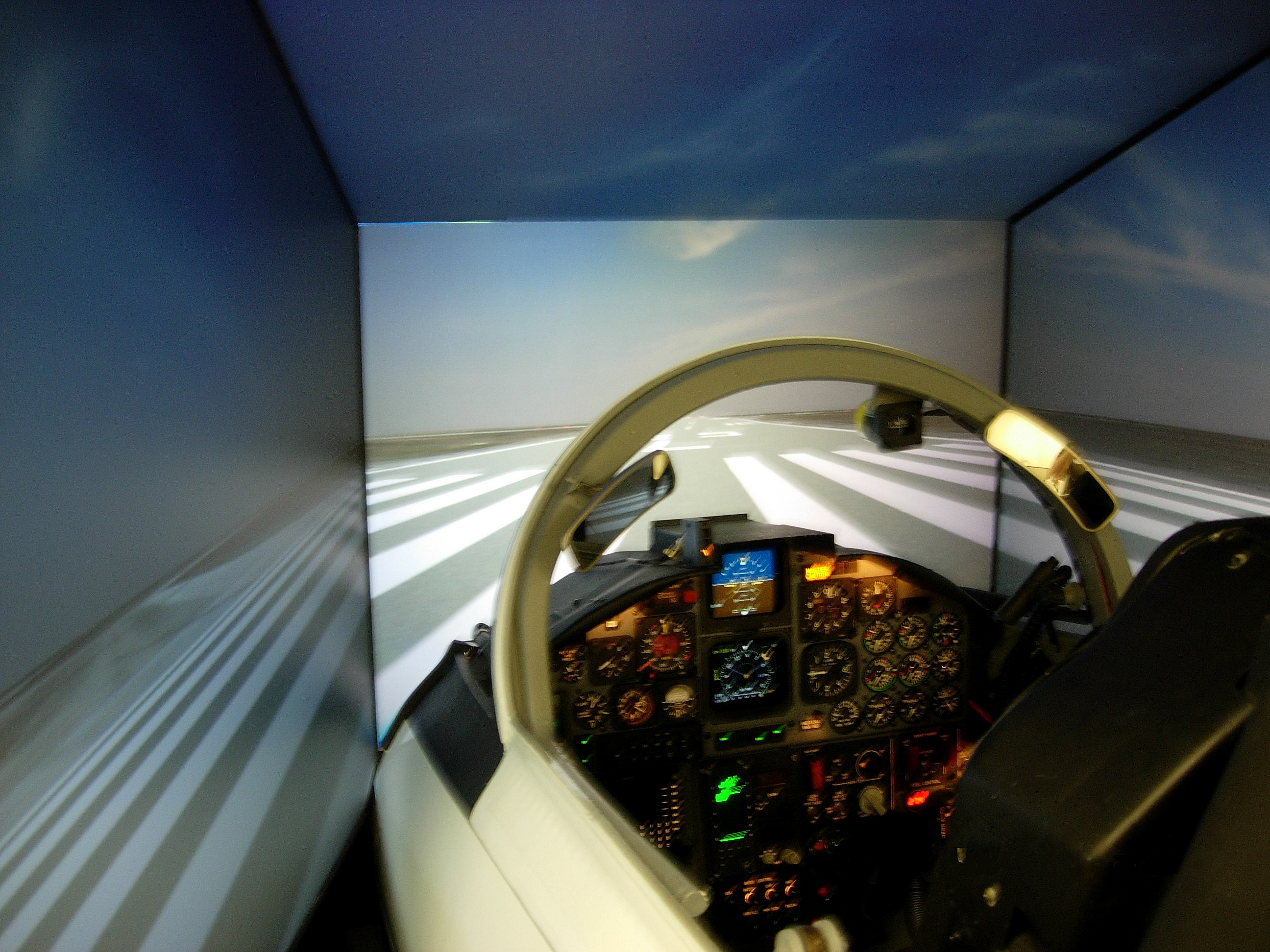 NASA's T-38N simulator using MVRsimulation's multichannel visual systems.
NASA's Space Shuttle crew members are training on NASA's T-38N advanced astronaut trainer, which uses MVRsimulation's multi-channel VRSG software. MVRsimulation has delivered to International Simulation and Training Systems (ISTS) five VRSG licenses, which are used in the T-38N simulation program.
The T-38N simulator is specific to the Talon T-38N aircraft. Building the simulator started with scrapping an obsolete T-38B aircraft and using the cockpit for development. The two-seat design provides NASA the opportunity to familiarize their mission specialists with flight operations by flying them in the rear seat.
The cockpit structure provides an aircraft equivalent 'feel-spring' system with all indicators, controls, panels, and equivalent functionality as the actual aircraft.
NASA Flight Operations personnel had special training requirements for the design of the T-38N Instructor Operator Station (IOS). Features were developed to meet NASA's requirements regarding available failures, selection capability, and so on. Other requirements that were met include graphic representations of cockpit displays and instruments, which are selectable for display on all IOS monitors. MVRsimulation's visual system was selected by NASA and integrated with the T-38N cockpit, display, and IOS to deliver a complete training solution.
Acceptance testing compared the simulator to actual aircraft performance. Visiting astronauts tested the simulator to make sure its systems were operational and that it flew to their satisfaction. Following testing, the simulator was delivered to the Johnson Space Center in Houston to begin training NASA Space Shuttle astronauts and mission specialists. After installation, ISTS performed an on-site acceptance test; it will provide follow-on maintenance and support.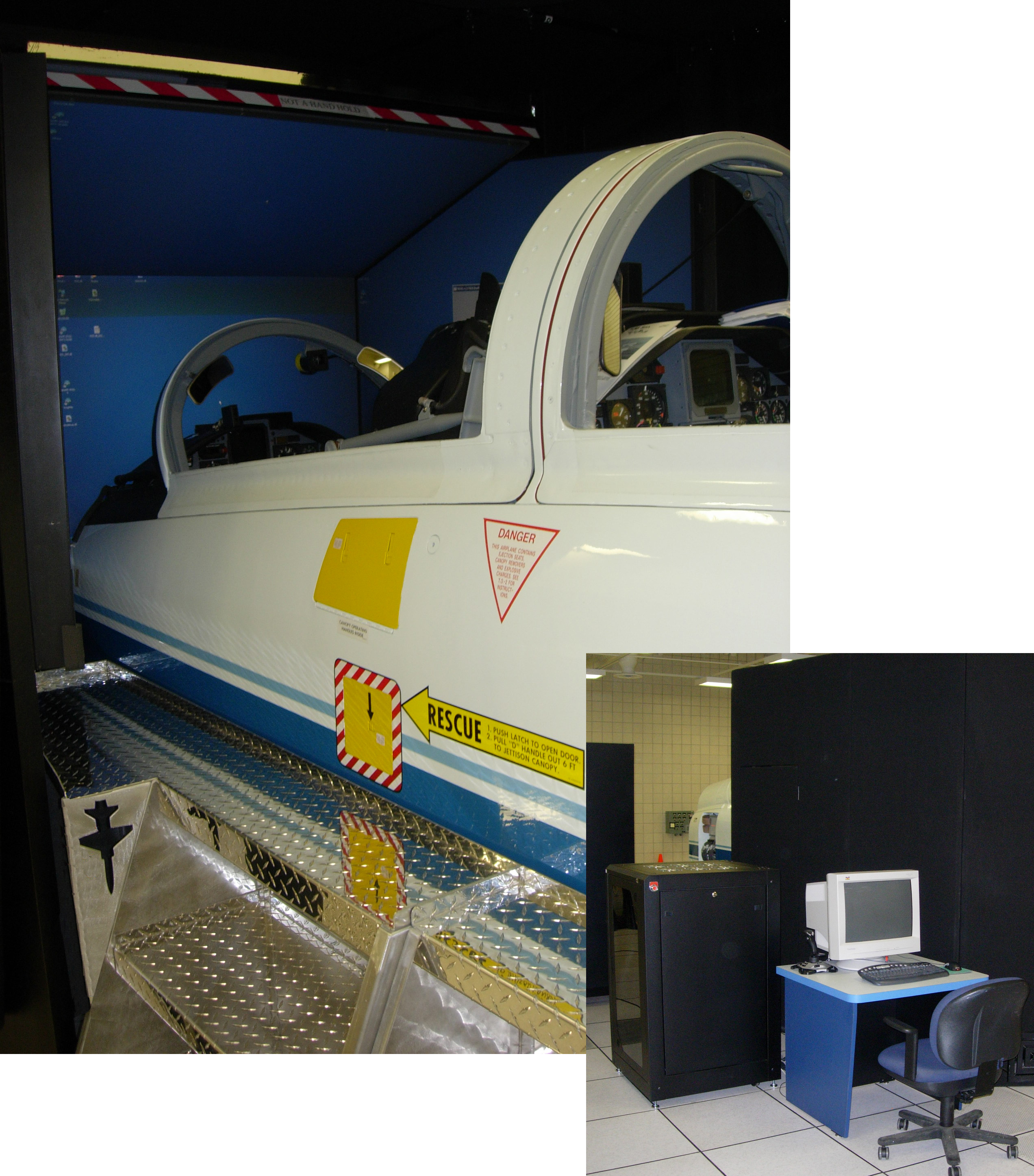 The structure of the cockpit and the Instructor Operator Station (IOS).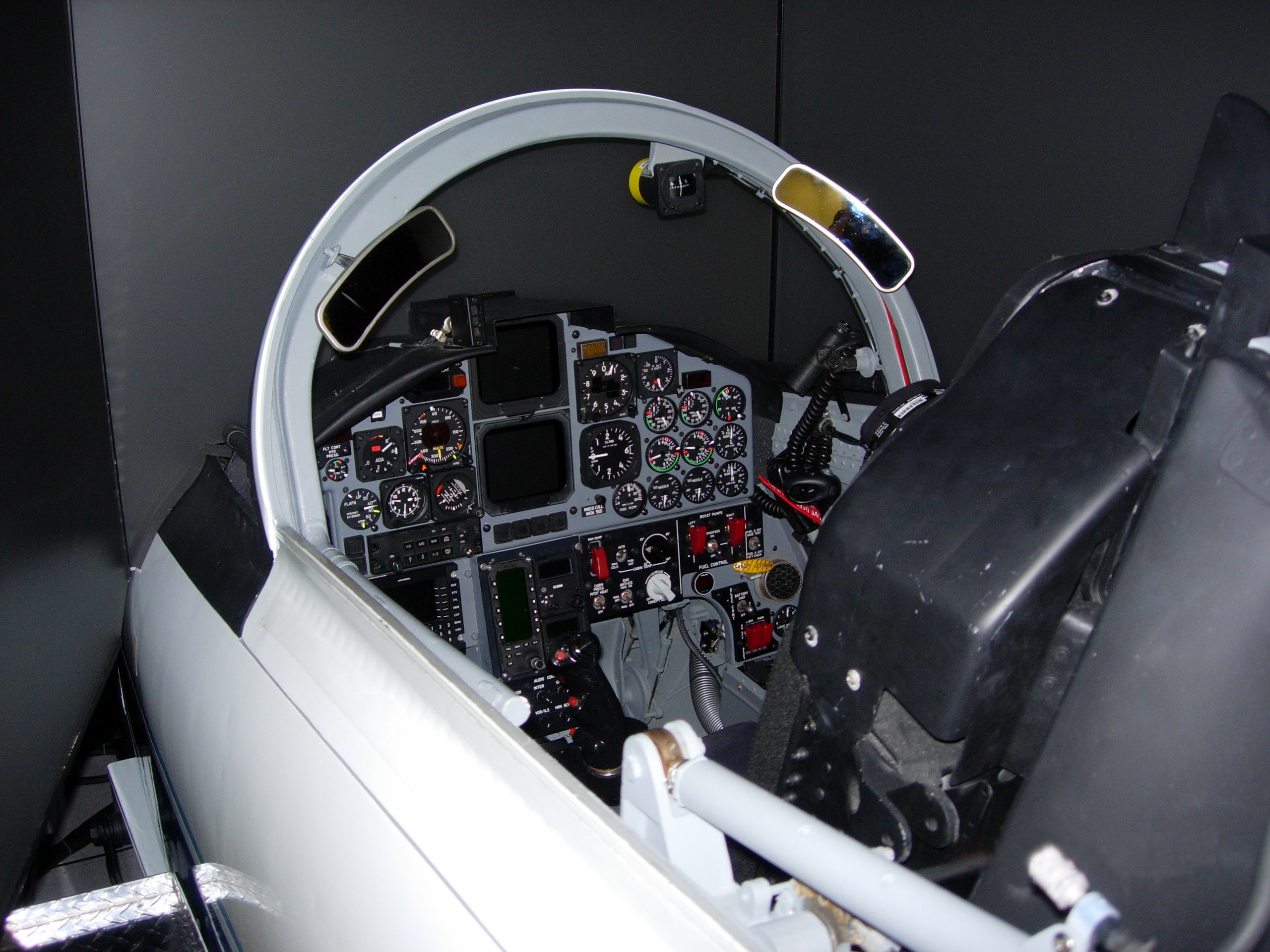 Cockpit instrument panel.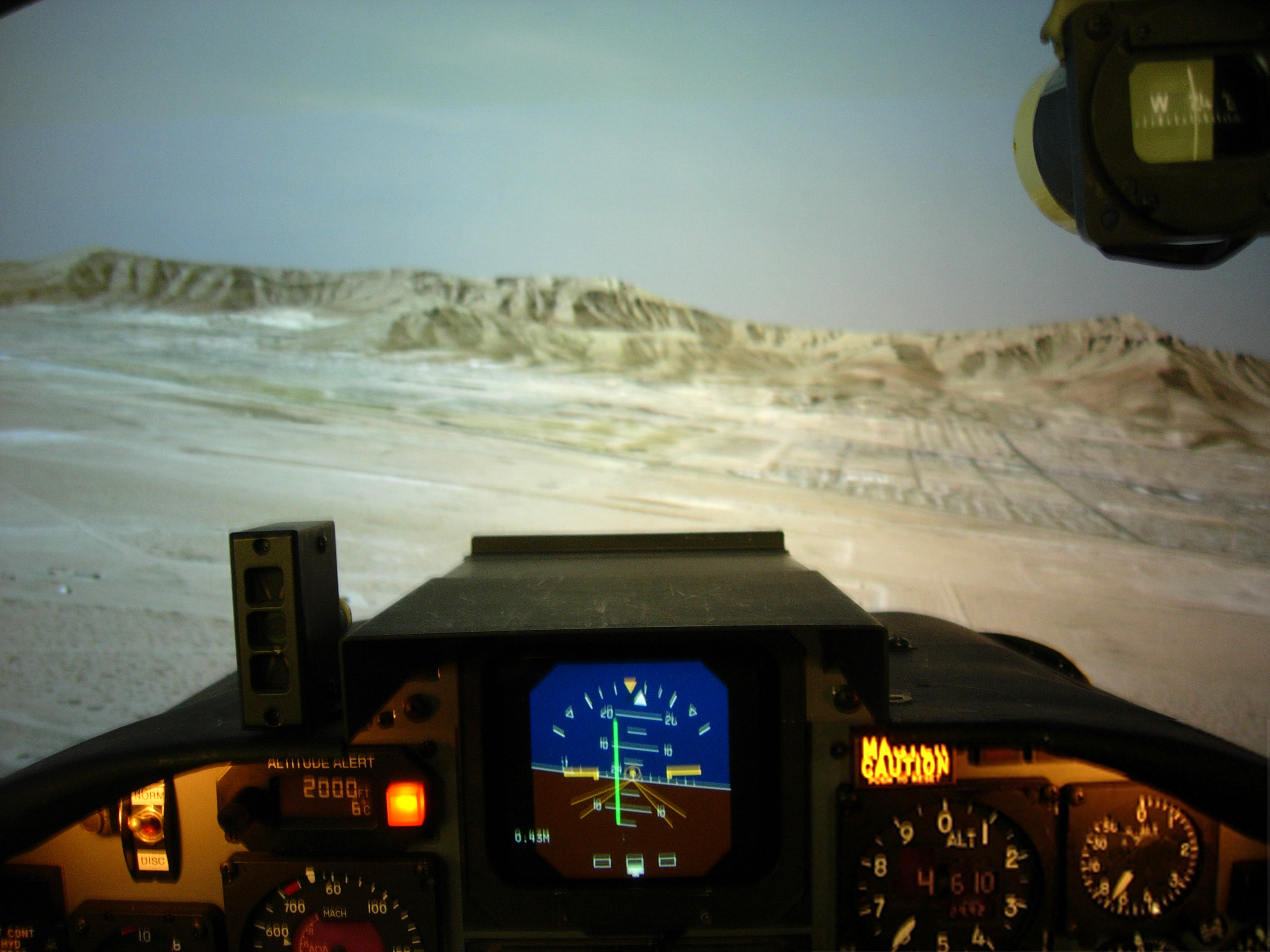 View from the cockpit of NASA's T-38N simulator using MVRsimulation's multichannel visual systems.