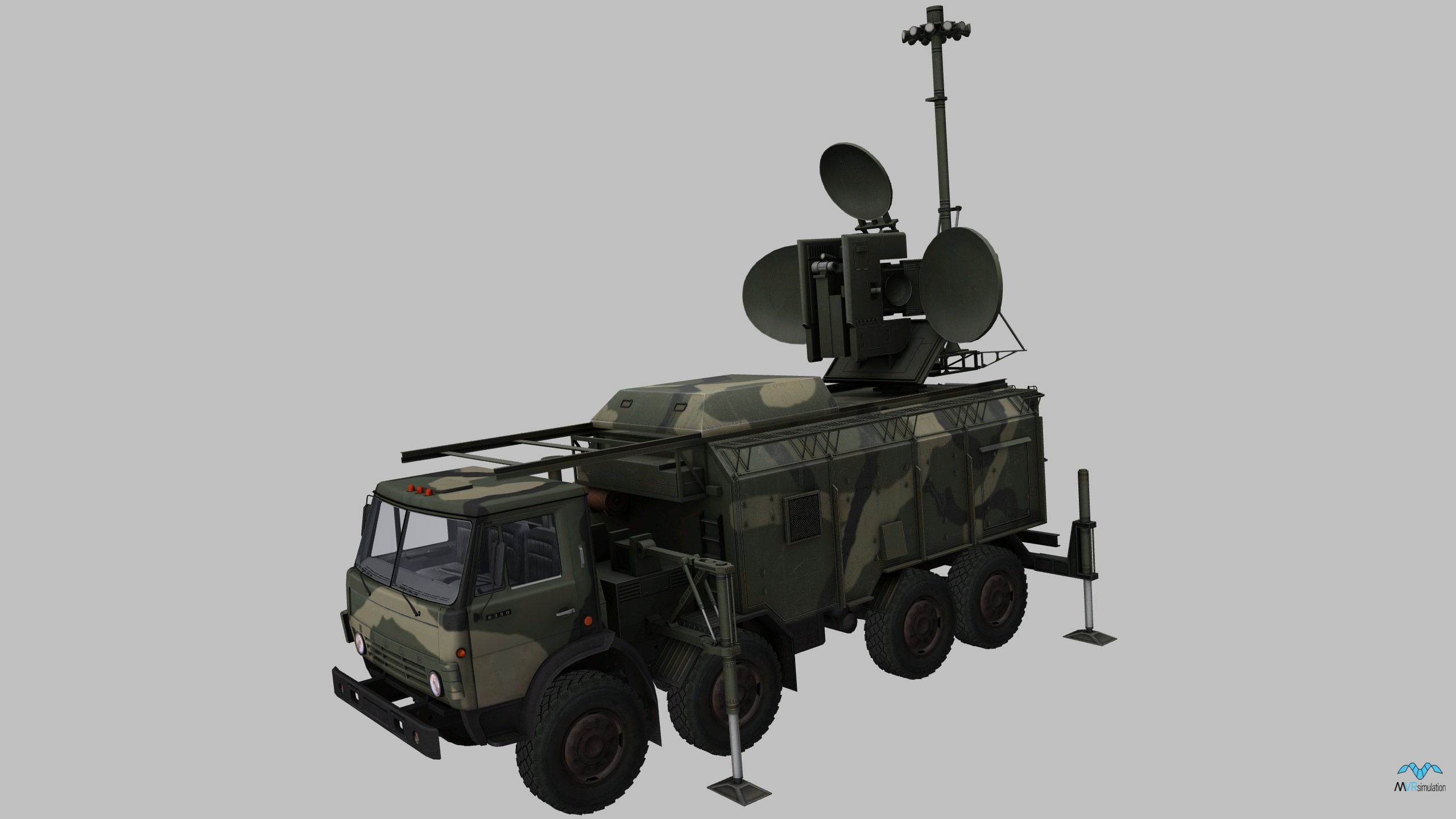 Front left view of MVRsimulation's 1RL257E Krasukha-4 3D model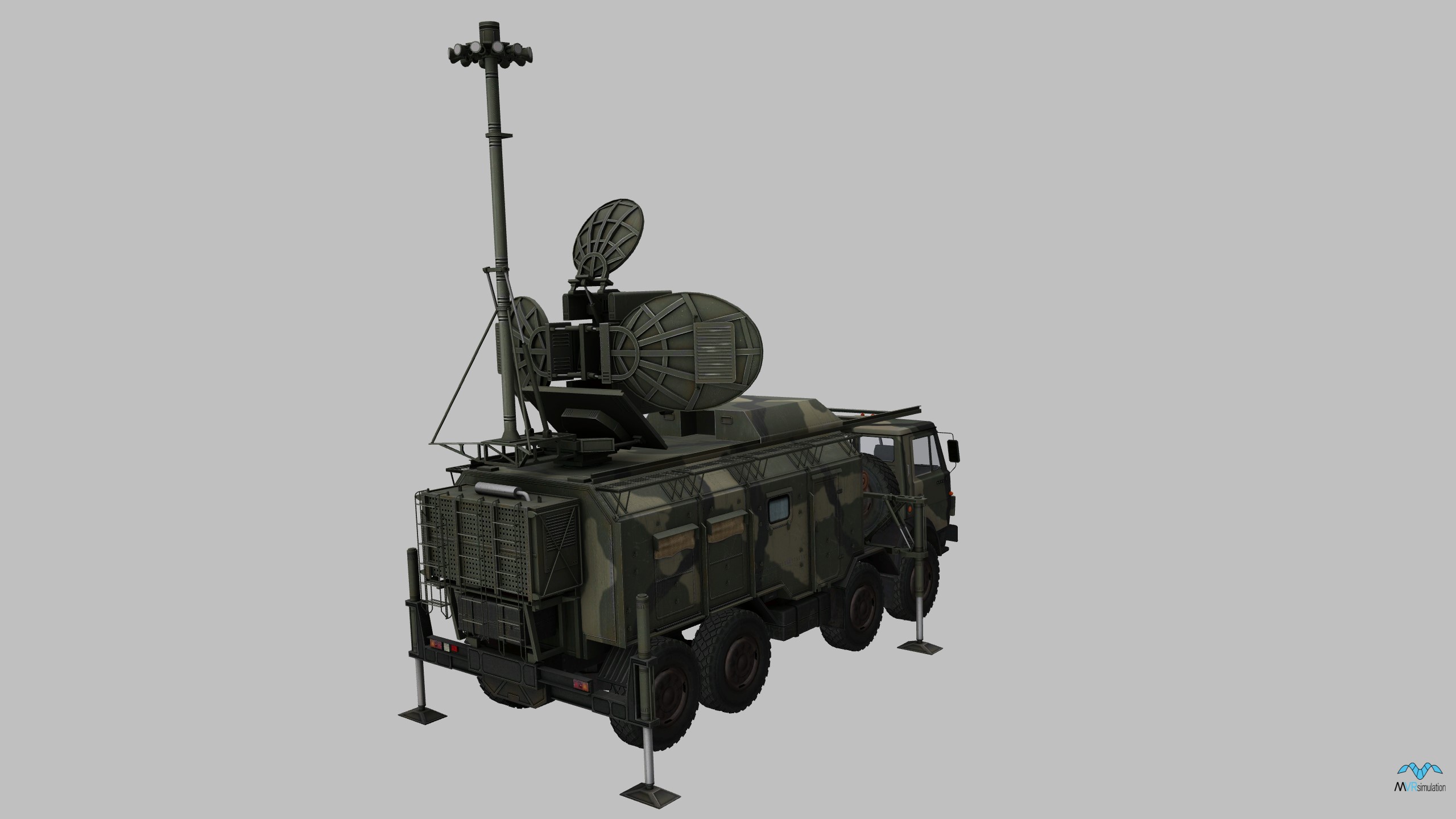 Rear right view of MVRsimulation's 1RL257E Krasukha-4 3D model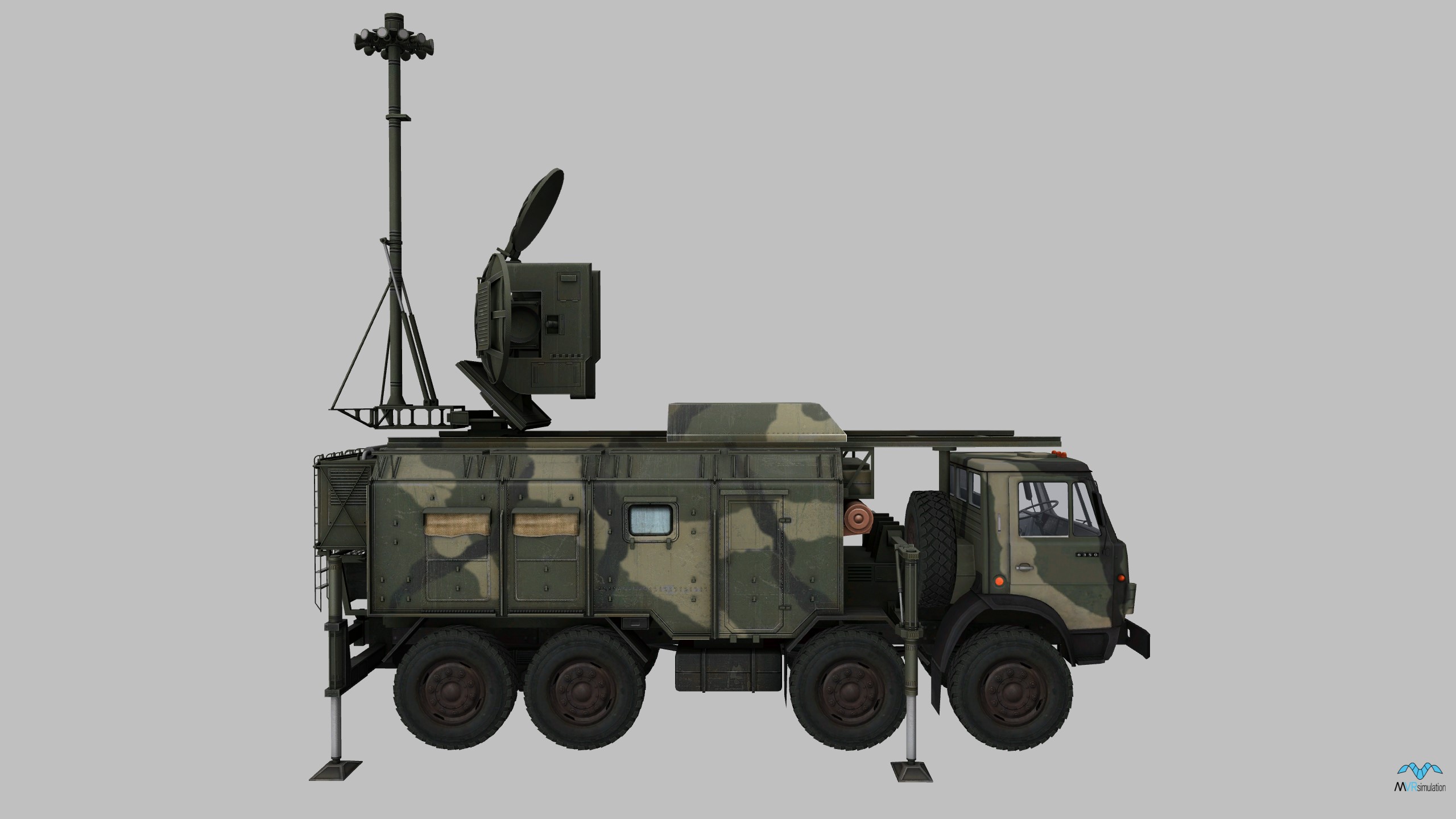 Right side view of MVRsimulation's 1RL257E Krasukha-4 3D model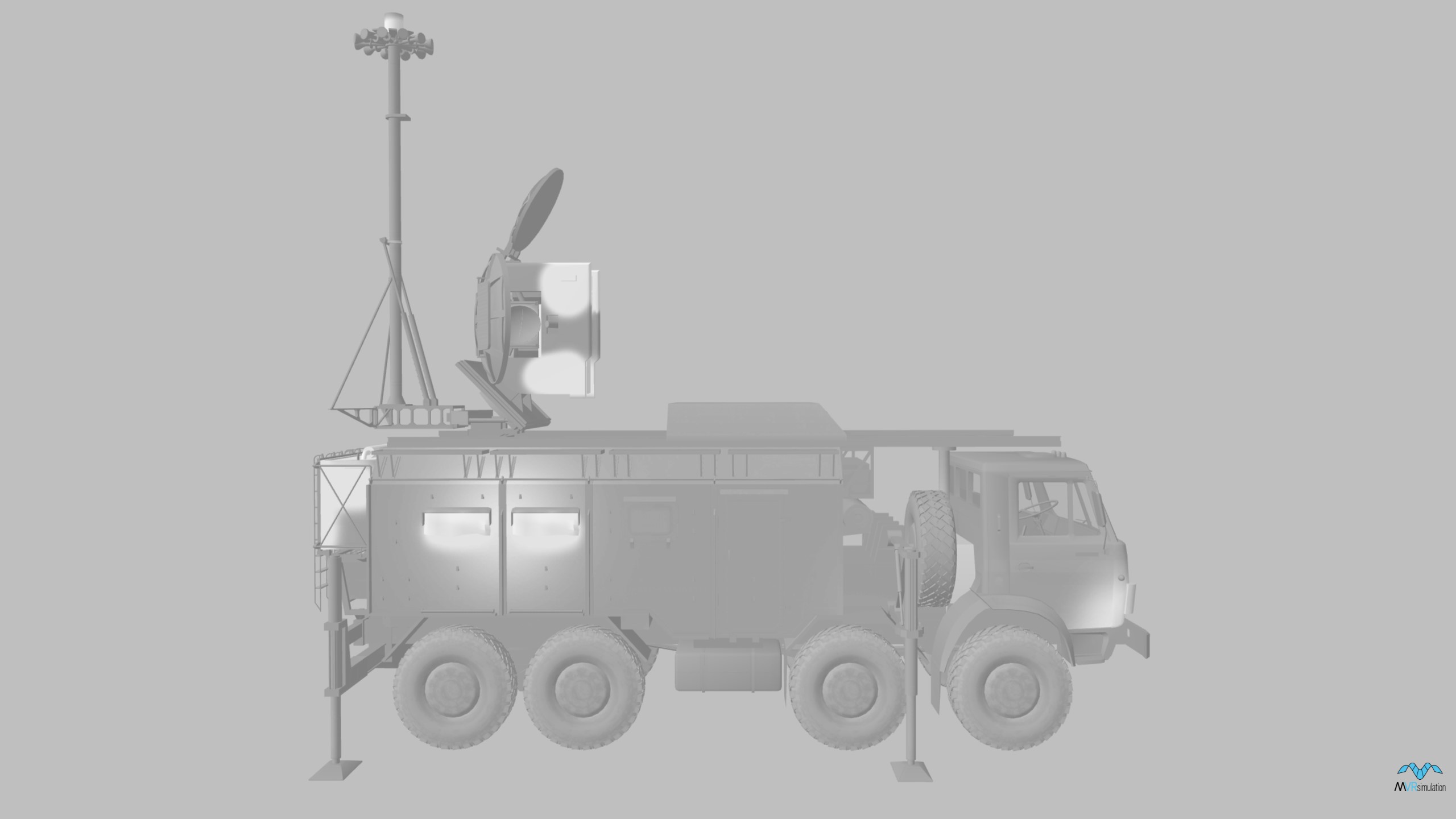 Right side IR view of MVRsimulation's 1RL257E Krasukha-4 3D model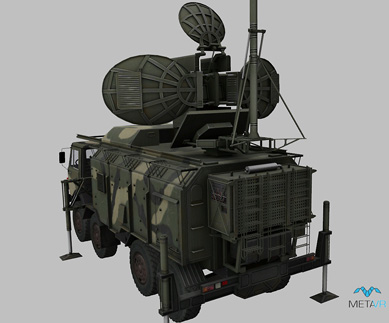 Rear view of MVRsimulation's Krasukha-4 anti-radar system model.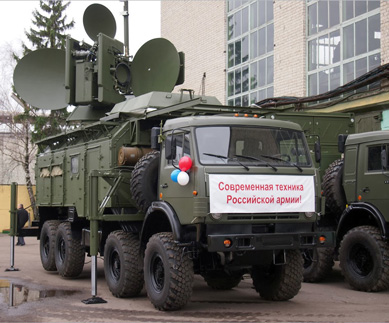 Photo of Krasukha-4 anti-radar system.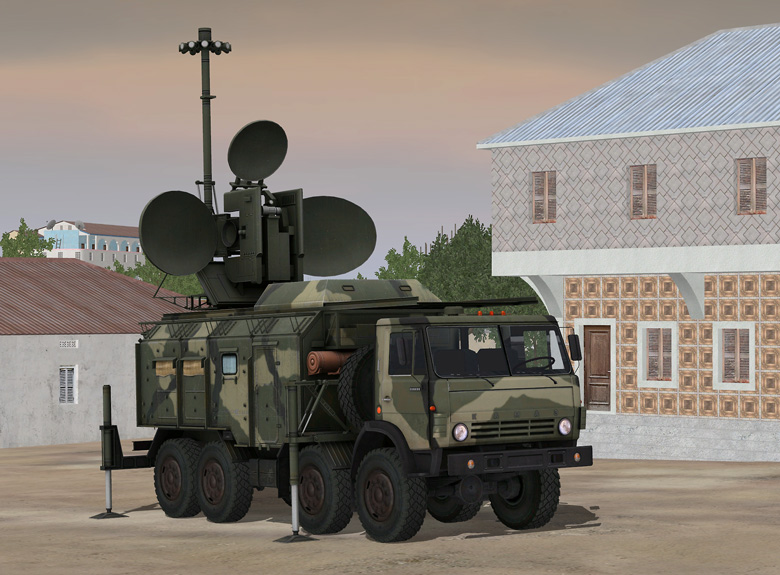 MVRsimulation VRSG scene featuring the Krasukha-4 anti-radar system model.
GRAU Index: 1RL257E
Category: Radars & Jammers
SISO Enumeration: 9.1.222.2.42.2.2
MVRsimulation's Krasukha-4 model is comprised of 60,969 polygons and 75.5 MB of textures (per paint scheme). The model has an articulated anti-radar system turret. The anti-radar system, headlights, taillights, and brake lights are controlled on appearance switch states.
The Krasukha-4 system features a broadband multi-functional jamming station, designed to guard against aircraft-based electronic surveillance, including UAV surveillance. The Krasukha-4 can effectively shield objects on the ground against radio-locating surveillance satellites, ground-based radars, or aircraft-installed Airborne Warning and Control Systems (AWACS). The system's goal is to counter attacks from enemies using advanced technologies.
The Krasukha-4 model is available for download to MVRsimulation's customers on active software maintenance. MVRsimulation's models are encrypted and require a hardware dongle to view.