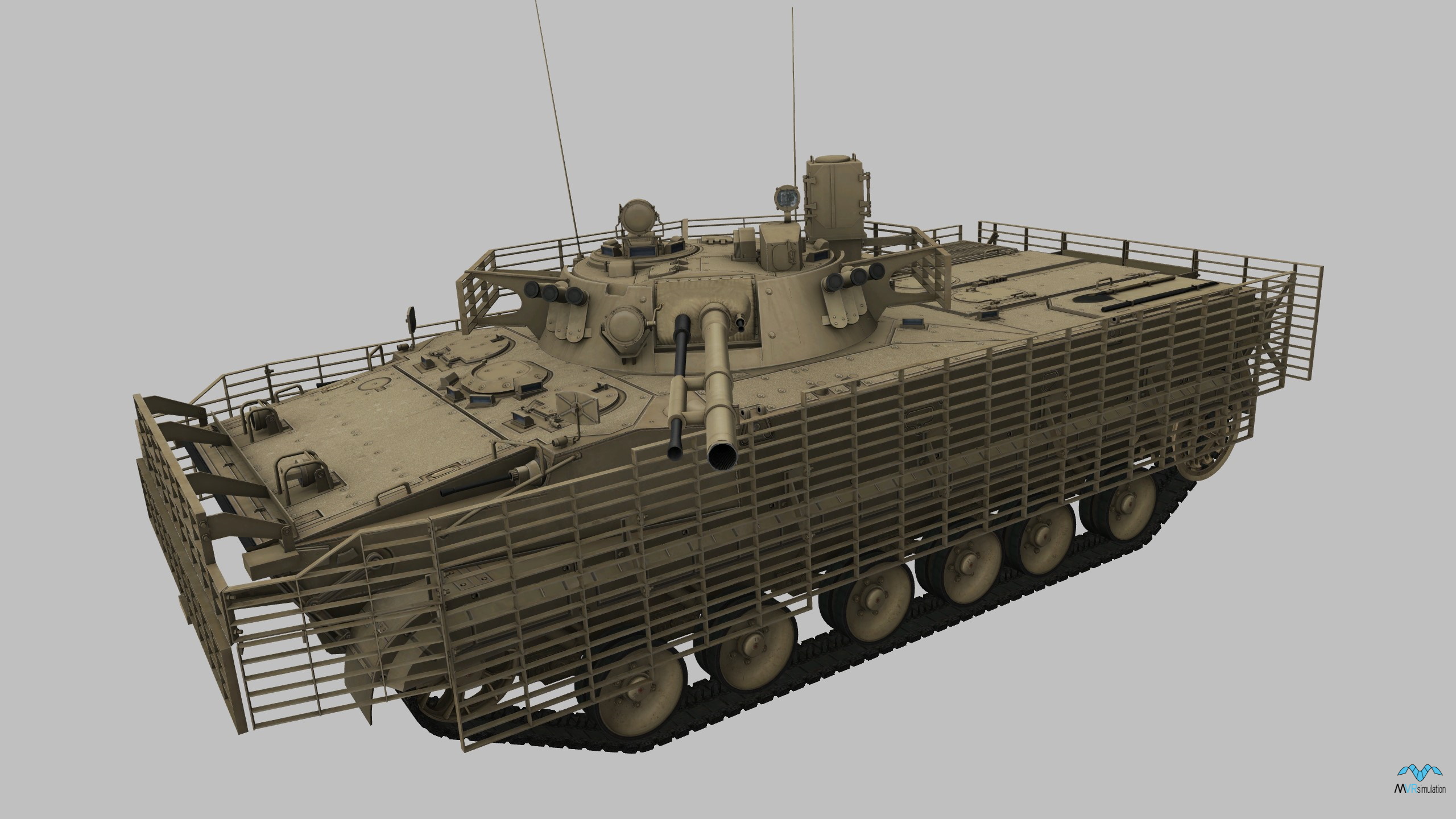 Front-left view of MVRsimulation's Emirati BMP-3 3D model with slat armor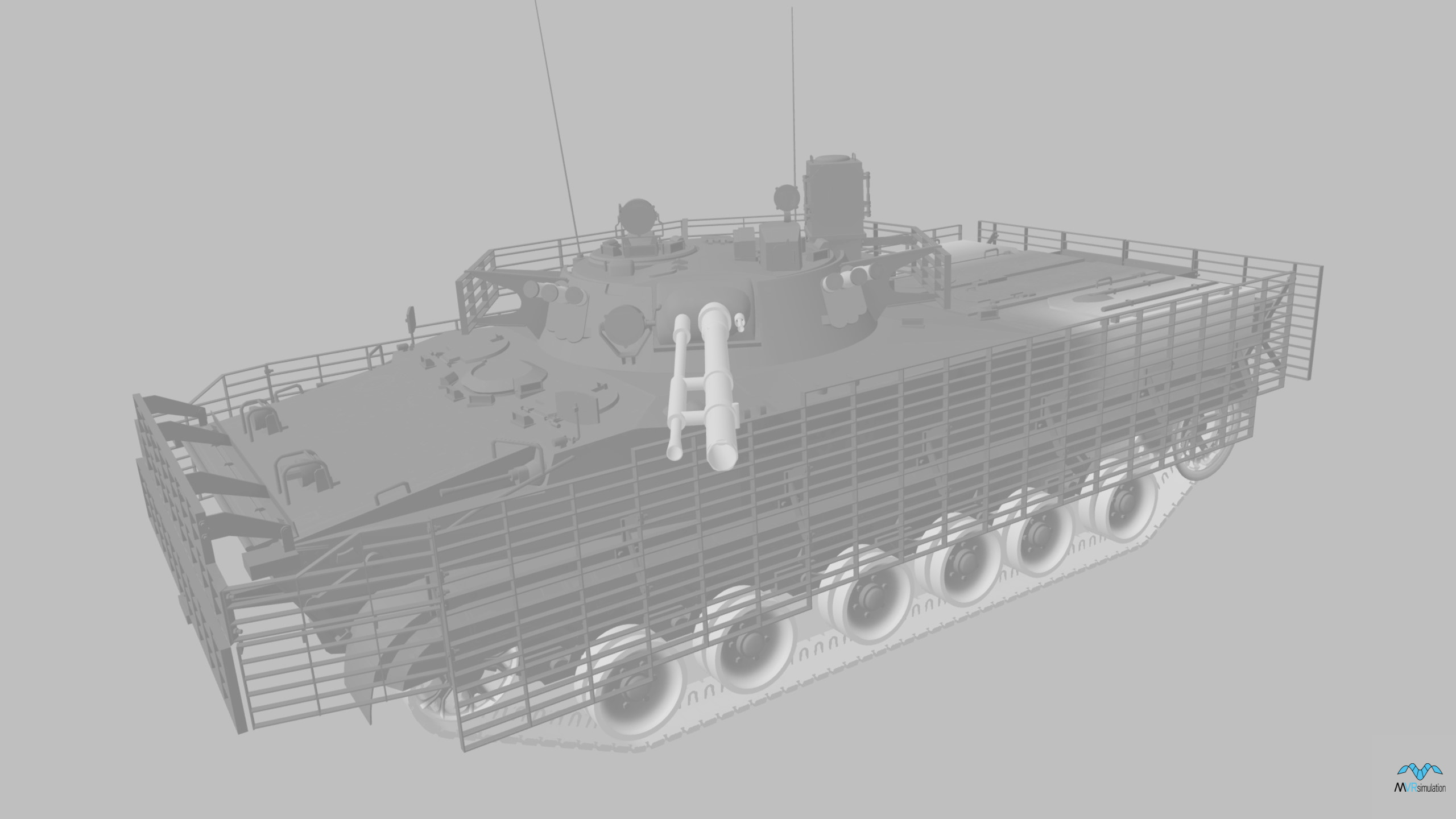 Front-left thermal view of MVRsimulation's Emirati BMP-3 3D model with slat armor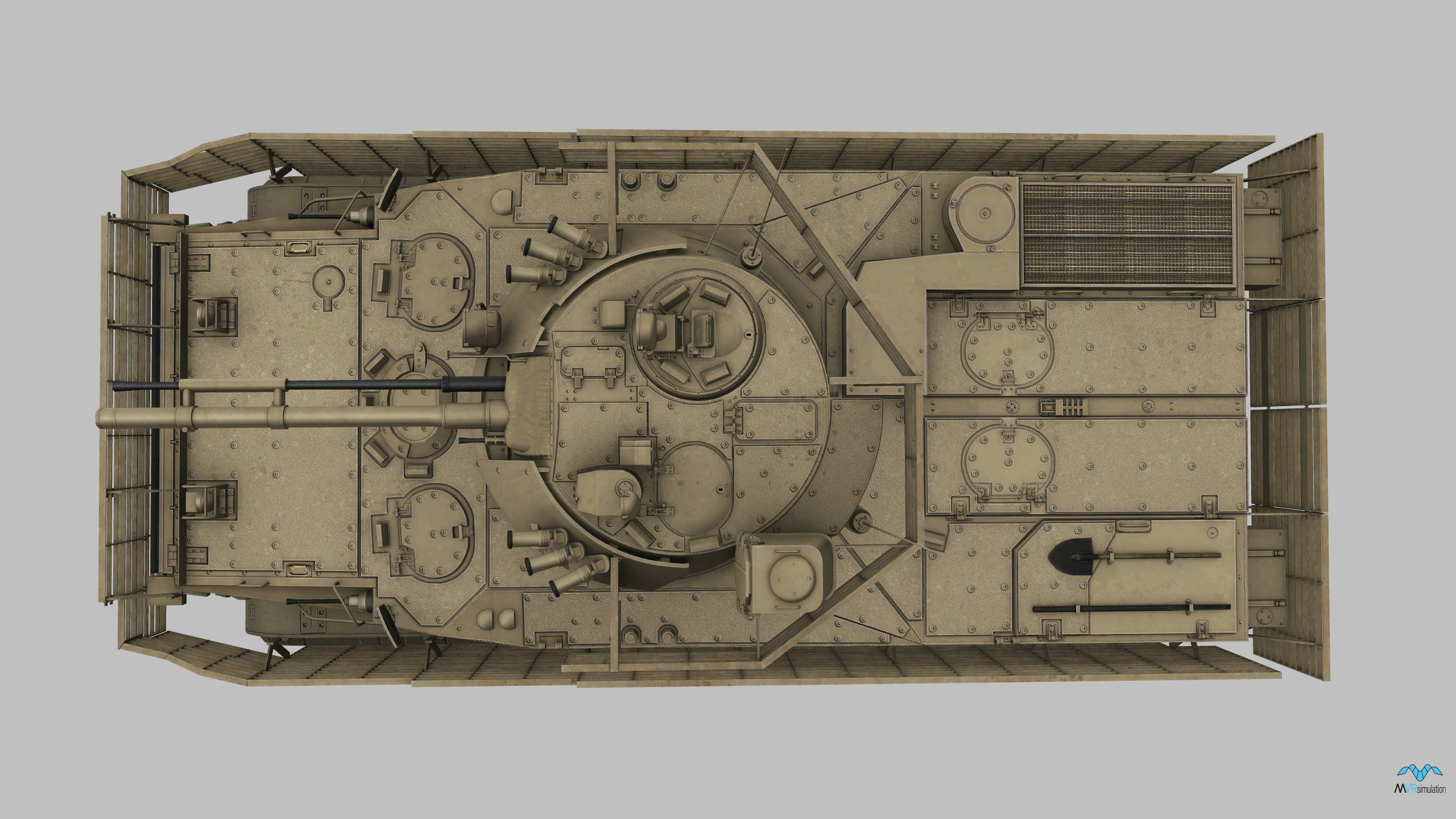 Overhead view of MVRsimulation's Emirati BMP-3 3D model with slat armor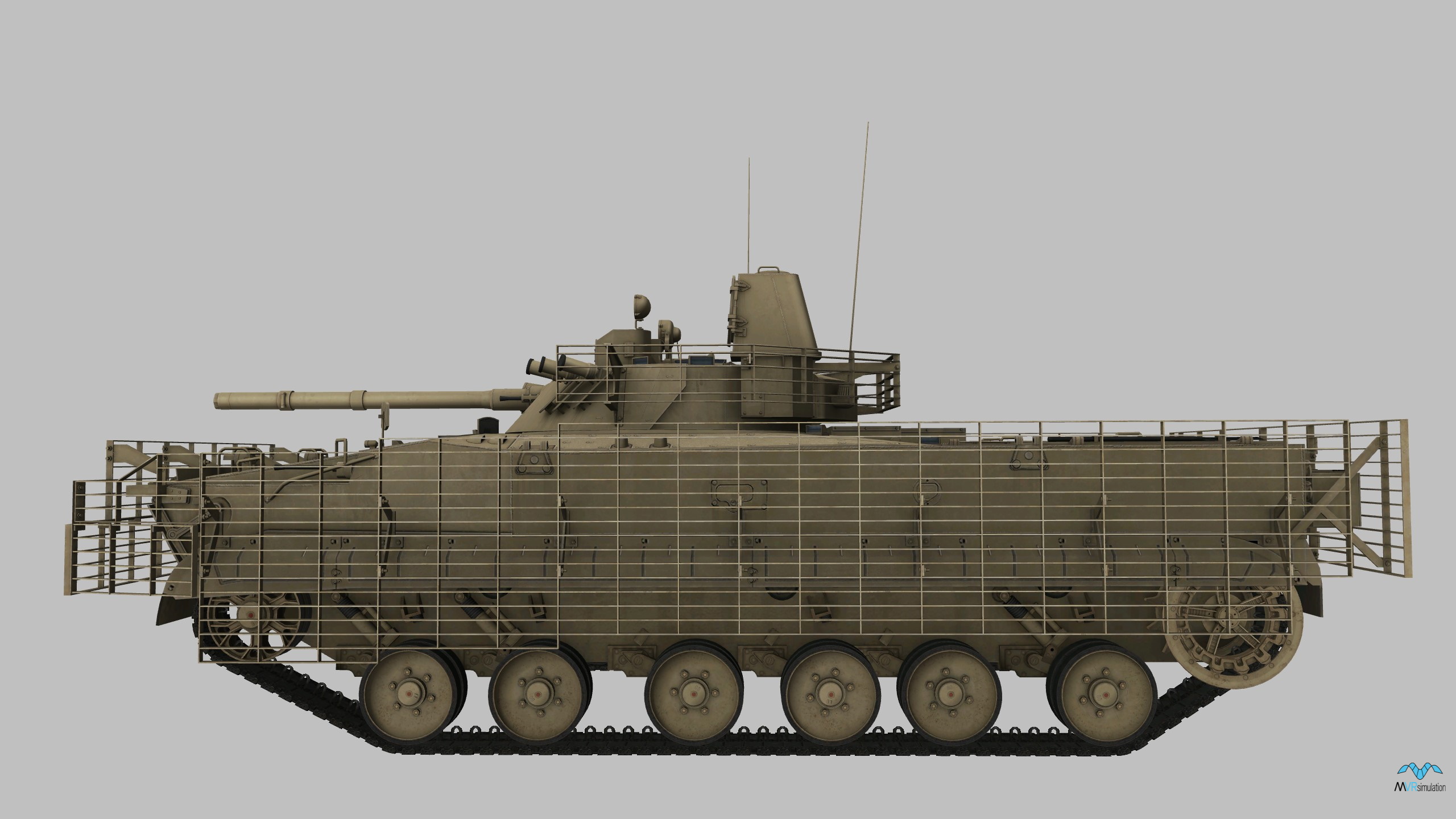 Left side view of MVRsimulation's Emirati BMP-3 3D model with slat armor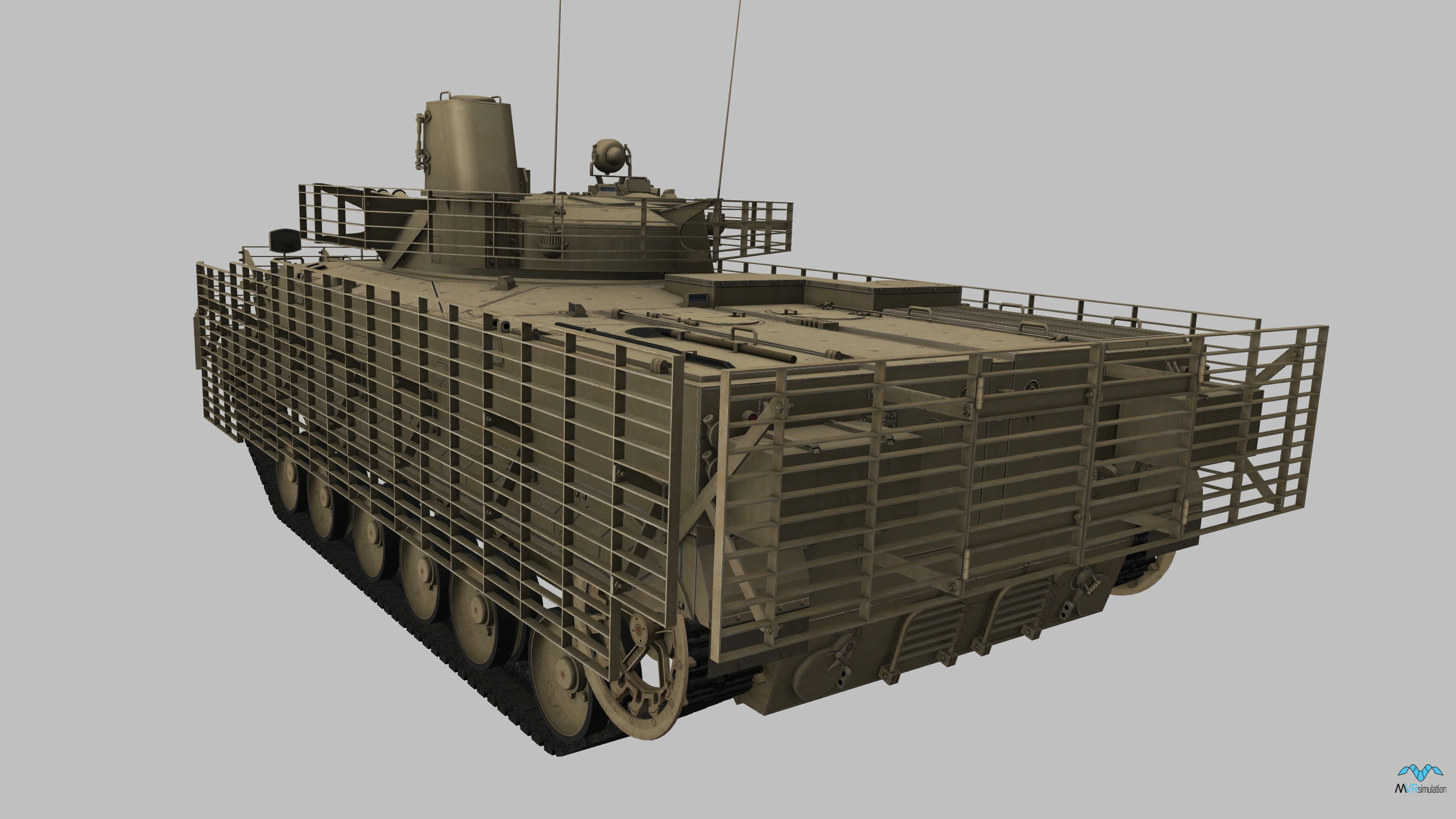 Left rear view of MVRsimulation's Emirati BMP-3 3D model with slat armor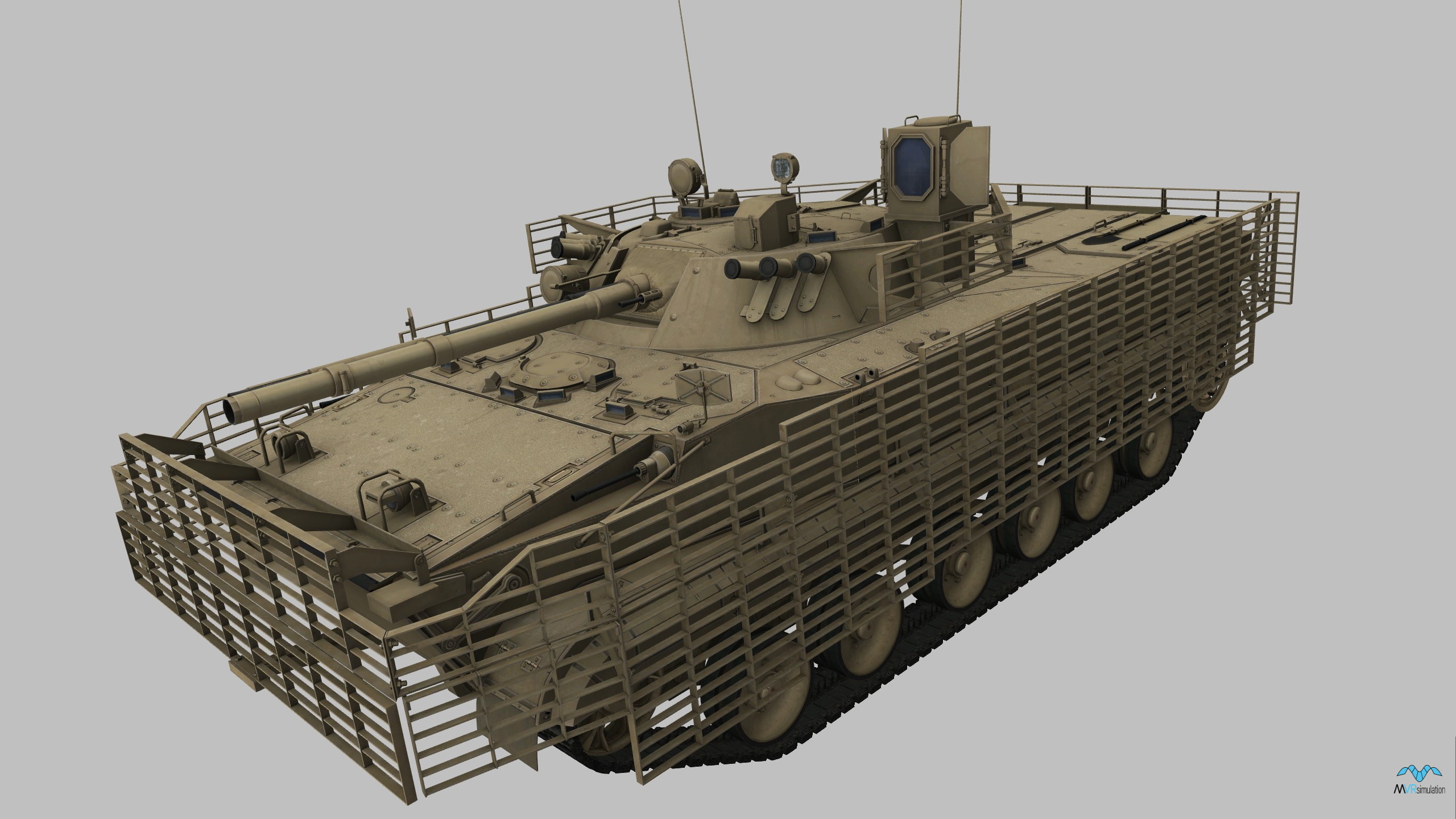 Front-left open sensor view of MVRsimulation's Emirati BMP-3 3D model with slat armor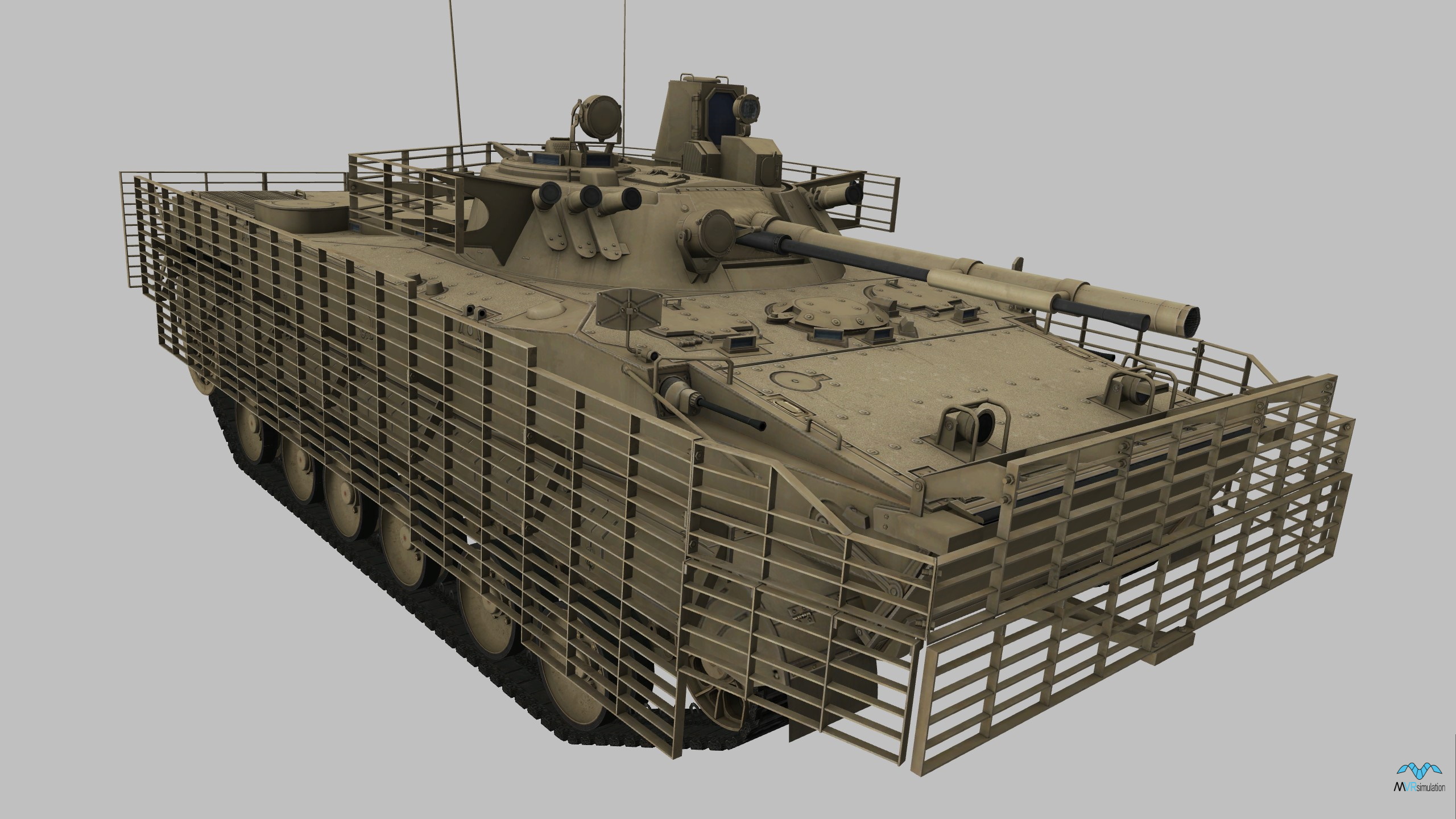 Front-right view of MVRsimulation's Emirati BMP-3 3D model with slat armor
The Russian-made BMP-3 is the UAE Army's primary infantry fighting vehicle. Equipped with a 100mm 2A70 low-pressure gun, a 30mm 2A72 auto cannon, and a 7.62mm PKTM machine gun in the turret, this amphibious vehicle has formidable offensive firepower.
Some Emirati BMP-3s have had slat armor added for extra defensive protection from RPGs and other shaped-charge anti-armor munitions.
This particular model consists of 66,137 polygons and 133MB of textures with the turret being articulated for traversal and gun elevation. It includes switch states for commander and gunner hatches as well as the gunner sight imager cover flaps.
Specific Model Variants
MVRsimulation does extensive research from many public sites to make sure that our models represent actual vehicles and variants in use around the world.
MVRsimulation has modeled several versions of the BMP-3 along with other vehicles based on the BMP-3 chassis.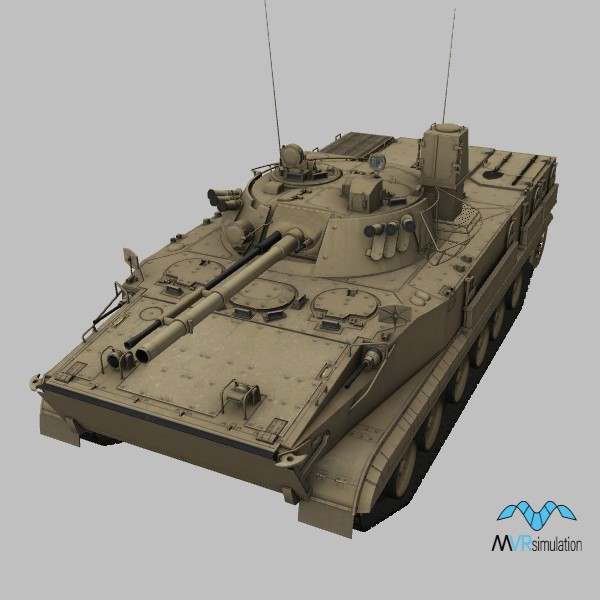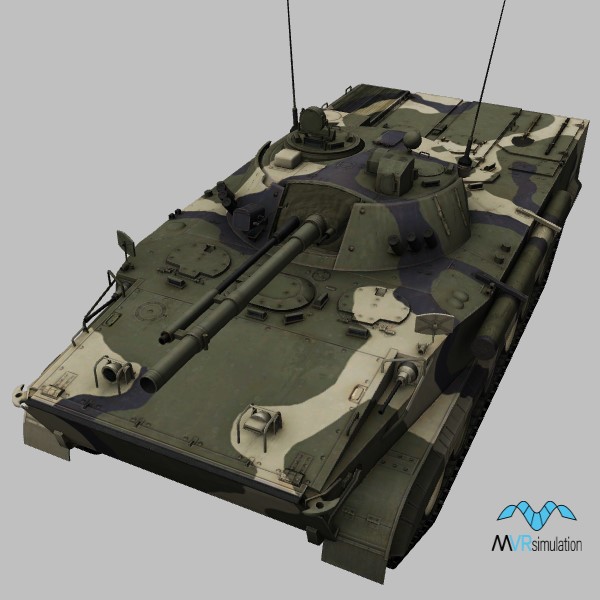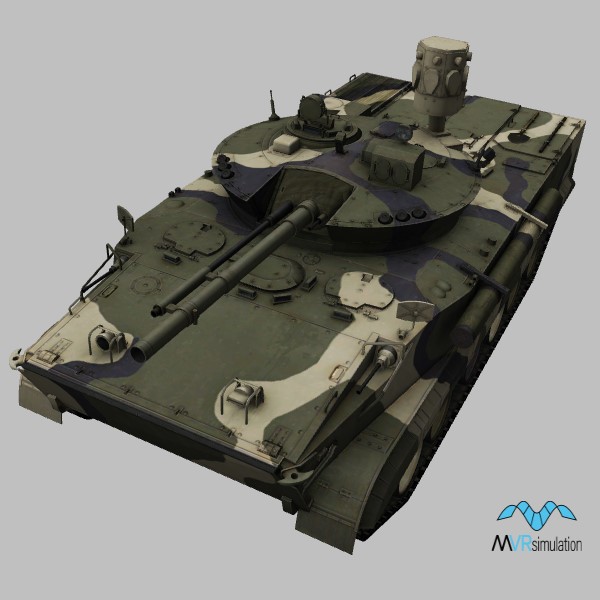 BMP-3M.RU.camo.hpy Improved Version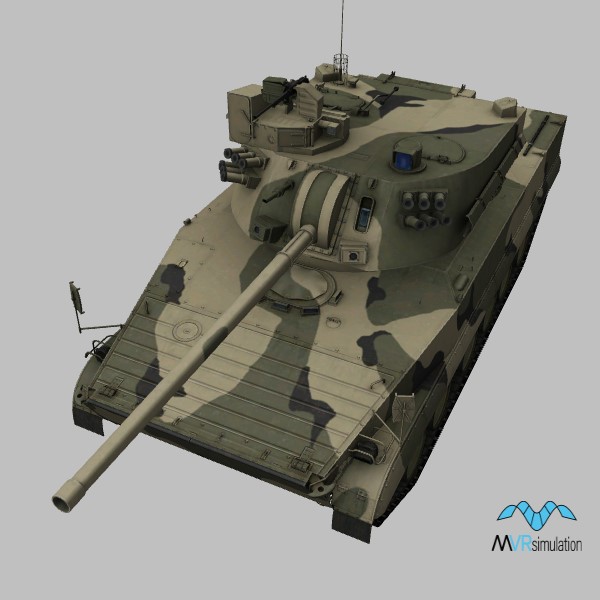 2S31.RU.camo.hpy Vena Artillery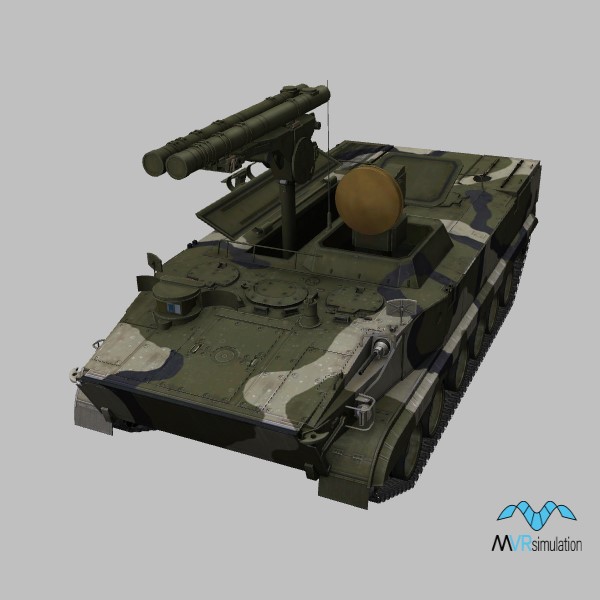 9P157.RU.camo.hpy Khrizantema-S Tank Destroyer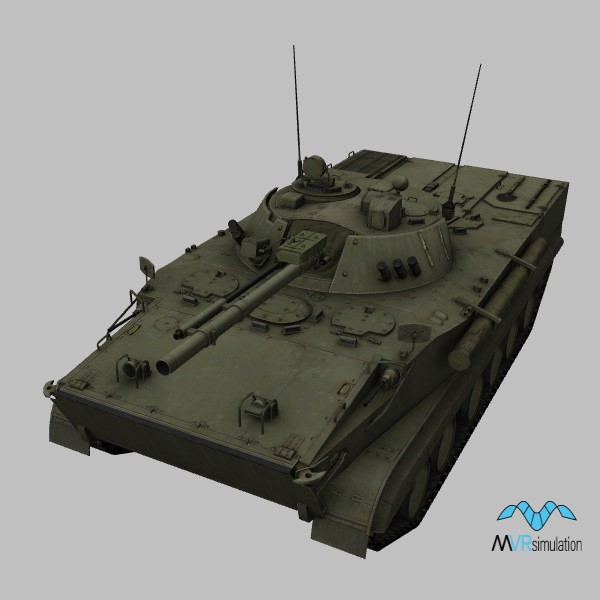 BMP-3K.RU.green.hpy Command Vehicle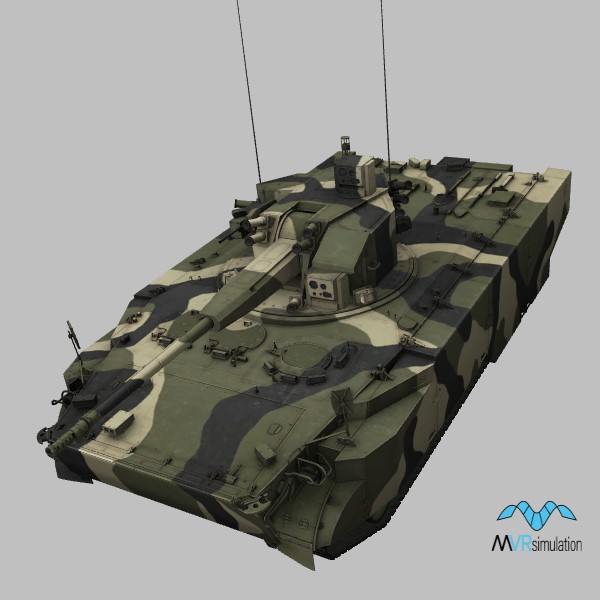 2S38.RU.camo.hpy Derivaciya SPAAG