JTAC Simulation Training at Hurlburt Field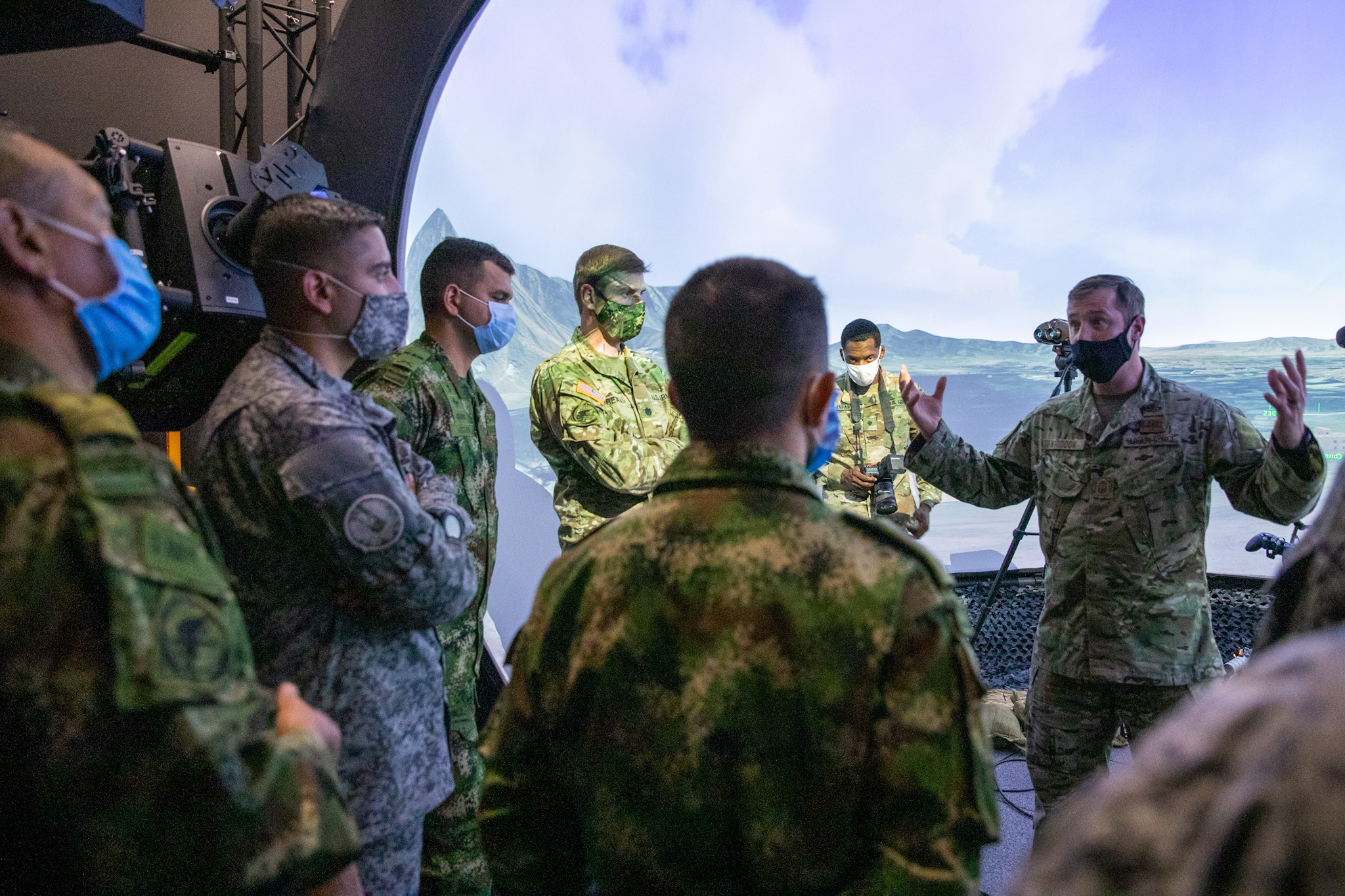 One of the JTC TRS training domes with MVRsimulation VRSG at Hurlburt Field, FL. Photo was taken during a visit of the Colombian Air Force and Army to the 24th Special Operations Wing in Nov 2020. (Photo courtesy of U.S. Army 7th Special Forces Group (A) Public Affairs.)
Hurlburt Field, Okaloosa County, Florida, uses MVRsimulation VRSG in multiple JTAC simulation training systems. The Joint Terminal Control Training Rehearsal System (JTC TRS) is installed at the 23rd Special Tactics Squadron (STS) and at the Special Tactics Training Squadron (STTS) simulation facility. This high-fidelity, fully immersive 5-meter dome simulator includes MVRsimulation visuals, 3D terrain, and models.
The 23rd STS and STTS at Hurlburt Field use these immersive dome training systems to maintain qualification currency, provide continuation training, mission rehearsal, and enhance JTAC skills in tactics, techniques, and procedures. Such training enables warfighters to remain combat-ready when they are not deployed.
The STTS simulation facility also conducts training with BSI/MVRsimulation desktop JTAC simulators in a two-classroom setup with 24 MVRsimulation VRSG licenses coupled with BSI's MACE software. Each classroom consists of eight JTAC student stations, an instructor station, an instructor role-player station, and a NVIS Ranger 47 simulated laser range finder. Each station contains a communications suite on a tablet with BSI's Viper DIS Radio software to simulate PRC-117, PRC-148, PRC-152 radios, and a video receiver feed of VRSG's simulated sensor view. Two terrain servers are loaded with MVRsimulation's CONUS++, Asia, and Africa terrain datasets and 3D content. The two classrooms share a DIS network, which enable students to collaborate on exercise missions.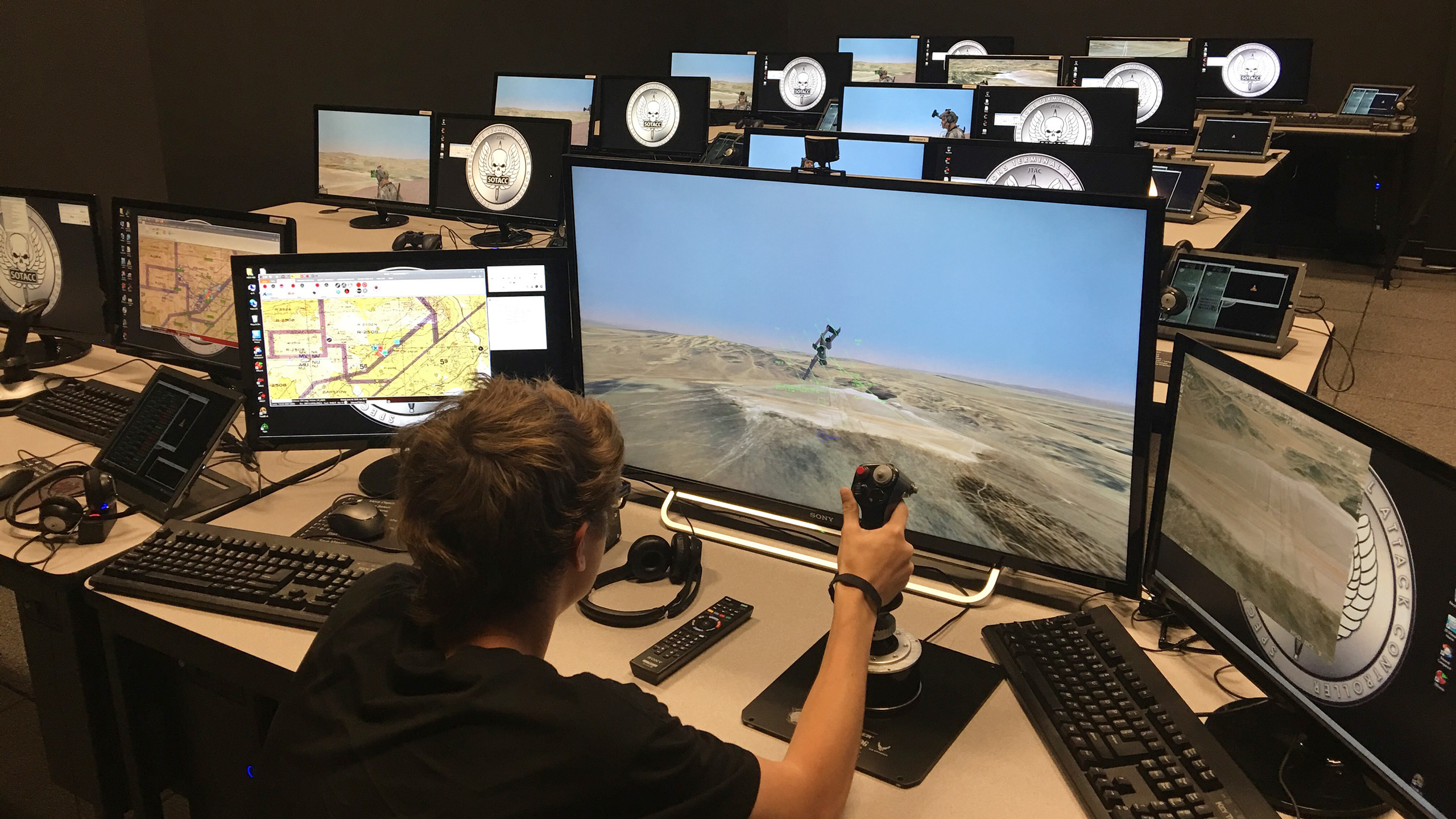 One of the two classrooms of JTAC desktop simulators at the Special Tactics Training Squadron (STTS) simulation facility at Hurlburt Field. (Photo courtesy of BSI.)
Desktop JTAC simulators from MVRsimulation and Battlespace Simulations (BSI) are also used at Hurlburt Field at the 23 Special Tactics Squadron (STS), and the 19 Special Operations Squadron (SOS).
The JTAC desktop simulators and the JTC TRS dome systems, all comprised of BSI's MACE entity generator and MVRsimulation's VRSG are ideally suited for both standalone mission rehearsal and distributed mission simulation. The system includes an integrated software based Distributed Interactive Simulation (DIS) radio, a recording capability for recording and AAR/playback of missions, and an emulated a laser range finder/laser designator.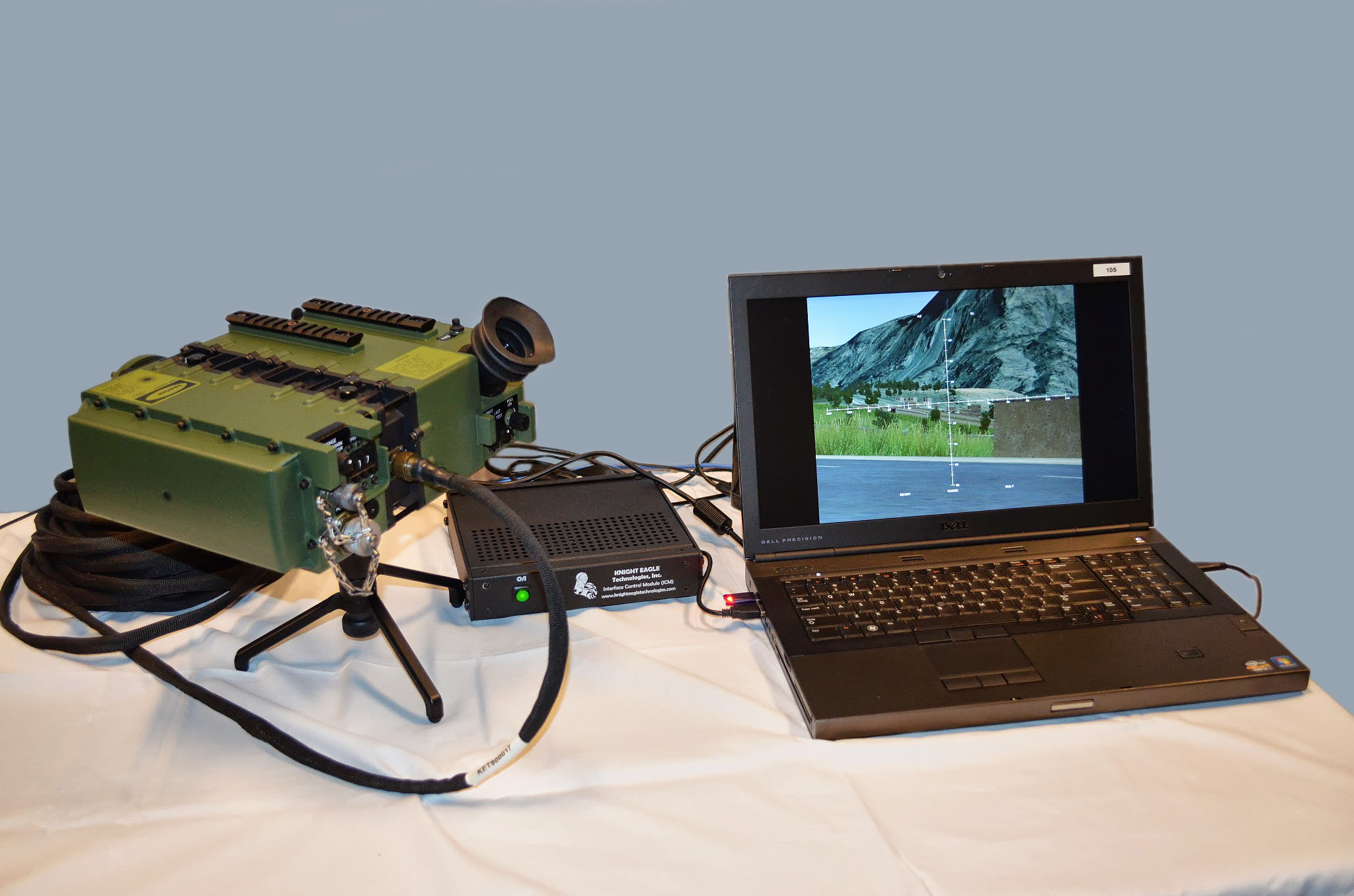 The emulated SOFLAM device.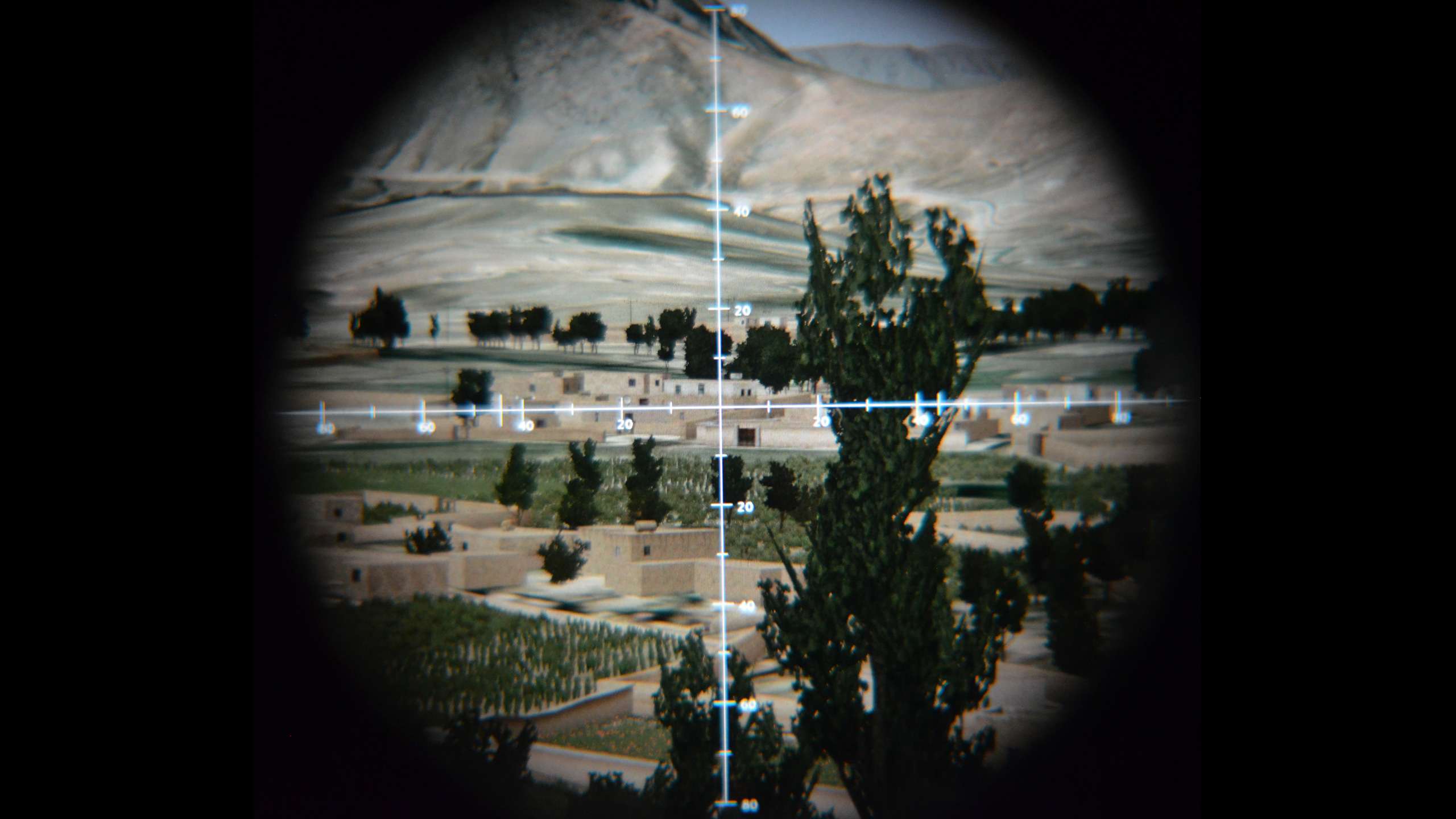 The VRSG-driven view through the simulated lens.
All the JTAC training systems are used for continuation training, mission rehearsal, and enhancing JTAC skills. Use of the system aids STS in performing a variety of missions, among them JTAC tactics, techniques, and procedures during CAS missions.
The 720 STTS and 19th SOS are connected via network for DMO exercises, and the 720 STTS participates in the Virtual Flag exercises. Conducted at the DMOC at Kirtland AFB, the Virtual Flag is a training event that enables US and NATO aircrews to train for combat in large-scale joint and coalition environments by linking simulators together and flying missions as one unit.