JTAC Training Dome at Grayling Air Gunnery Range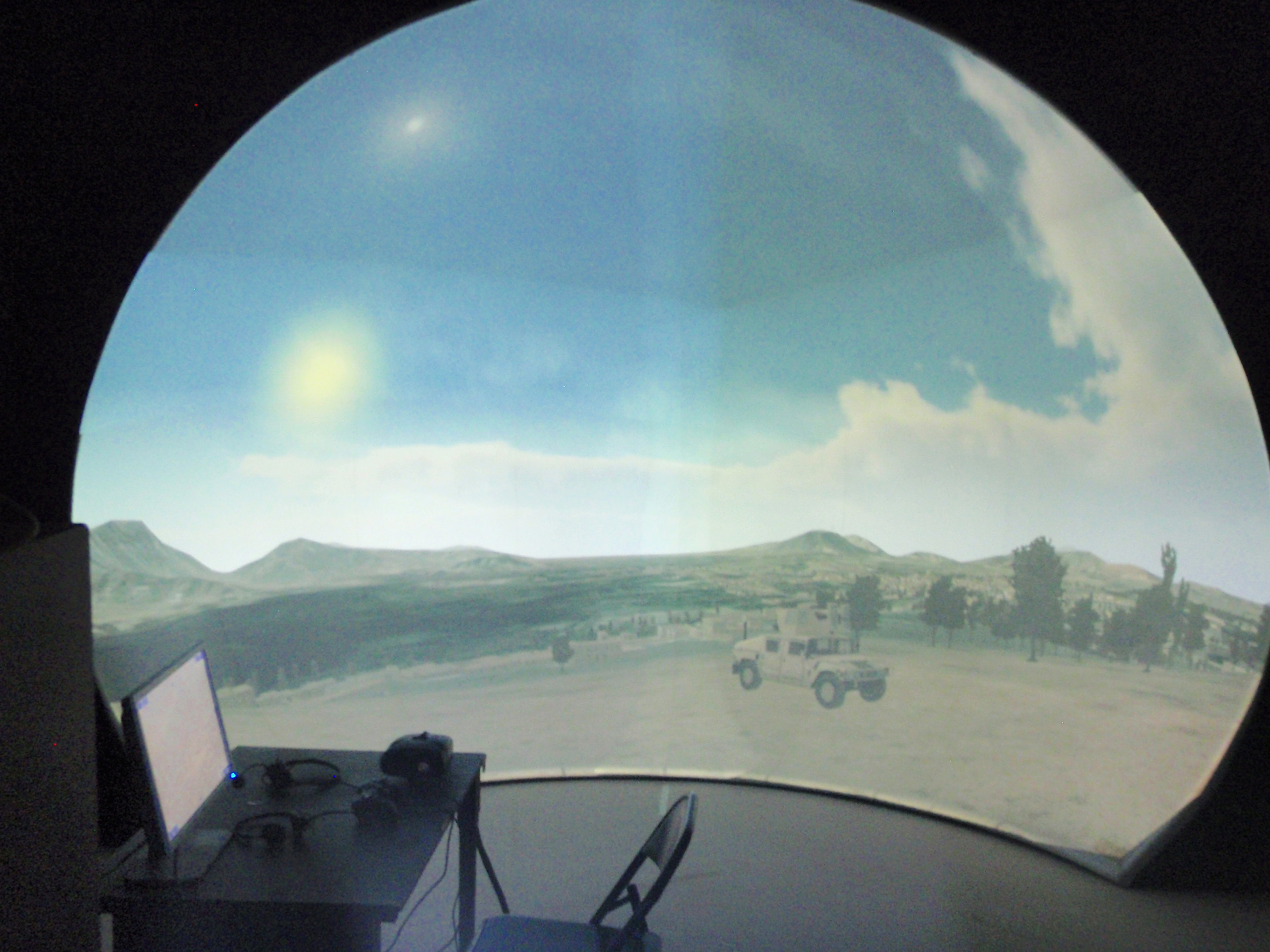 The 4-meter dome of the JFIRES system with MVRsimulation visuals and Battlespace Simulations' MACE at the Grayling Air Gunnery Range in Alpena, MI. (Photo courtesy of Battlespace Simulations.)
The Michigan Air National Guard's Combat Readiness Training Center (CRTC) at the Grayling Air Gunnery Range in Alpena, MI, uses MVRsimulation visuals in its JTAC simulator. This joint fires simulator, called the "Grayling 4m JFIRES Dome" uses a collaborative solution provided by MVRsimulation and Battlespace Simulations with an immersive dome display device. This collaborative solution was granted accreditation in 2012 by the Joint Fire Support Executive Steering Committee for JTAC training.
Grayling Air Gunnery Range's JFIRES dome is used to train JTACs, Joint Fires Observers, Forward Observers and other warfighters in conducting emergency Close Air Support (CAS) from the Air National Guard, Marine Corps, Naval Special Warfare and Air Force Special Operations Command (AFSOC) Special Tactics Squadrons.
The Grayling JFIRES dome is comprised of a 4-meter dome with 4 MVRsimulation VRSG channels, an installed Battlespace Simulations' Modern Air Combat Environment (MACE) instructor operator station, a MACE role player/pilot station with 1 VRSG channel dedicated to out-the-cockpit views and another VRSG channel for the sensor view. The dome has a 4-meter spherical screen, which gives a JTAC trainee a 160- to 170-degree horizontal field of view.
The JTAC trainee also has two additional VRSG channels available in the form of a monocular/binocular used for laser range finding and target designation as well as a full motion video (FMV) feed for external targeting information. The JTAC simulator has a variety of DIS tools, including DIS radios and a DIS recorder. The instructor can control all constructive entities (including attacking aircraft and artillery), as well as ground entities and threats.
In 2011, the Grayling Range installed BSI's MACE to provide computer-generated forces and a pilot/role-player station for its JTAC training. MACE is a DIS-enabled threat environment capable of generating a wide variety of semi-autonomous forces. VRSG generates the 3D visuals in MACE. In the JFIRES dome system, the two MACE licenses from Battlespace Simulations (BSI) are used to create contested environments for their JTAC training mission. Together, BSI MACE and MVRsimulation VRSG provide standalone CAS and JTAC training. Grayling's JFIRES dome is a replacement of their previous XCITE/XPlane solution.
Also in 2011, MVRsimulation participated in an AFSOC JTAC Simulator Comparison flyoff at Hurlbert Field, FL. MVRsimulation's VRSG scored the best among the five competing simulation systems in meeting the requirements for JTAC simulators.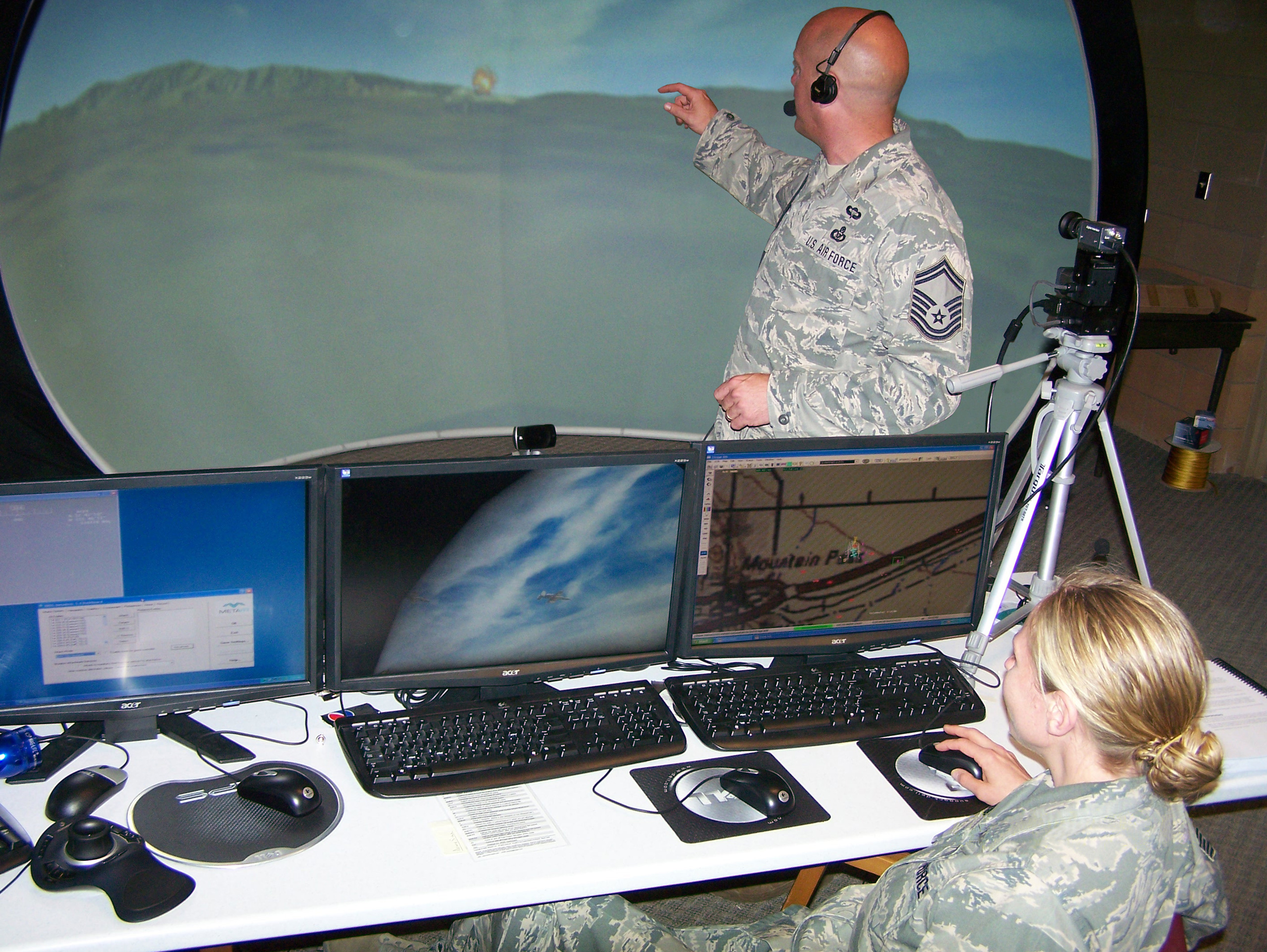 Joint combat air support training on the JFIRES virtual training dome at the Grayling Air Gunnery Range. (Photo courtesy of USAF.)
Each year the Grayling Range trains more than 200 JTACs and Joint Fires Observers from the Air Force, Army, Navy, Marines and coalition nations, using live and simulated training.
Because live training is expensive and constrained, the Grayling team uses the JFIRES dome to place trainees in Afghanistan-based dynamic scenarios including danger-close, force-on-force, multiple airframes, full-motion video feeds, artillery, and more. The JFIRES enables allows instructors to put new trainees through a simulated scenario on the first day of training to identify weaknesses. Using a simulated scenario significantly reduces fuel expenditures and minimizes the frustrations associated with conducting these events in a live environment.
The Grayling Range is a testbed for the Air Force Research Laboratory, 711th Human Performance Wing, Human Effectiveness Directorate's Warfighter Readiness Research Division, which installed the JTAC dome at the Grayling Range to study training using live controls versus training that incorporates both live controls and simulation.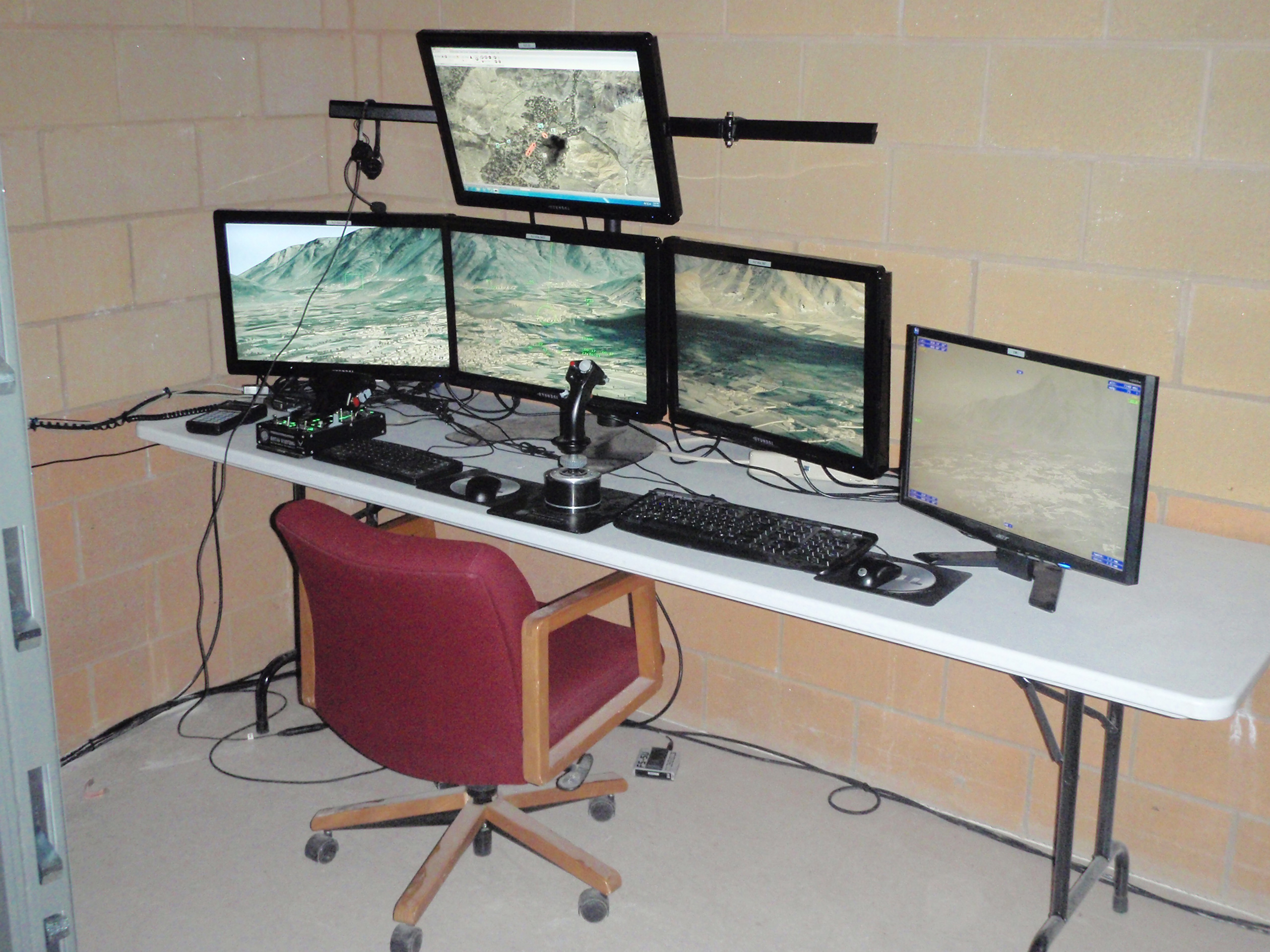 Pilot station of Grayling Air Gunnery Range's JFIRES training system. (Photo courtesy of Battlespace Simulations.)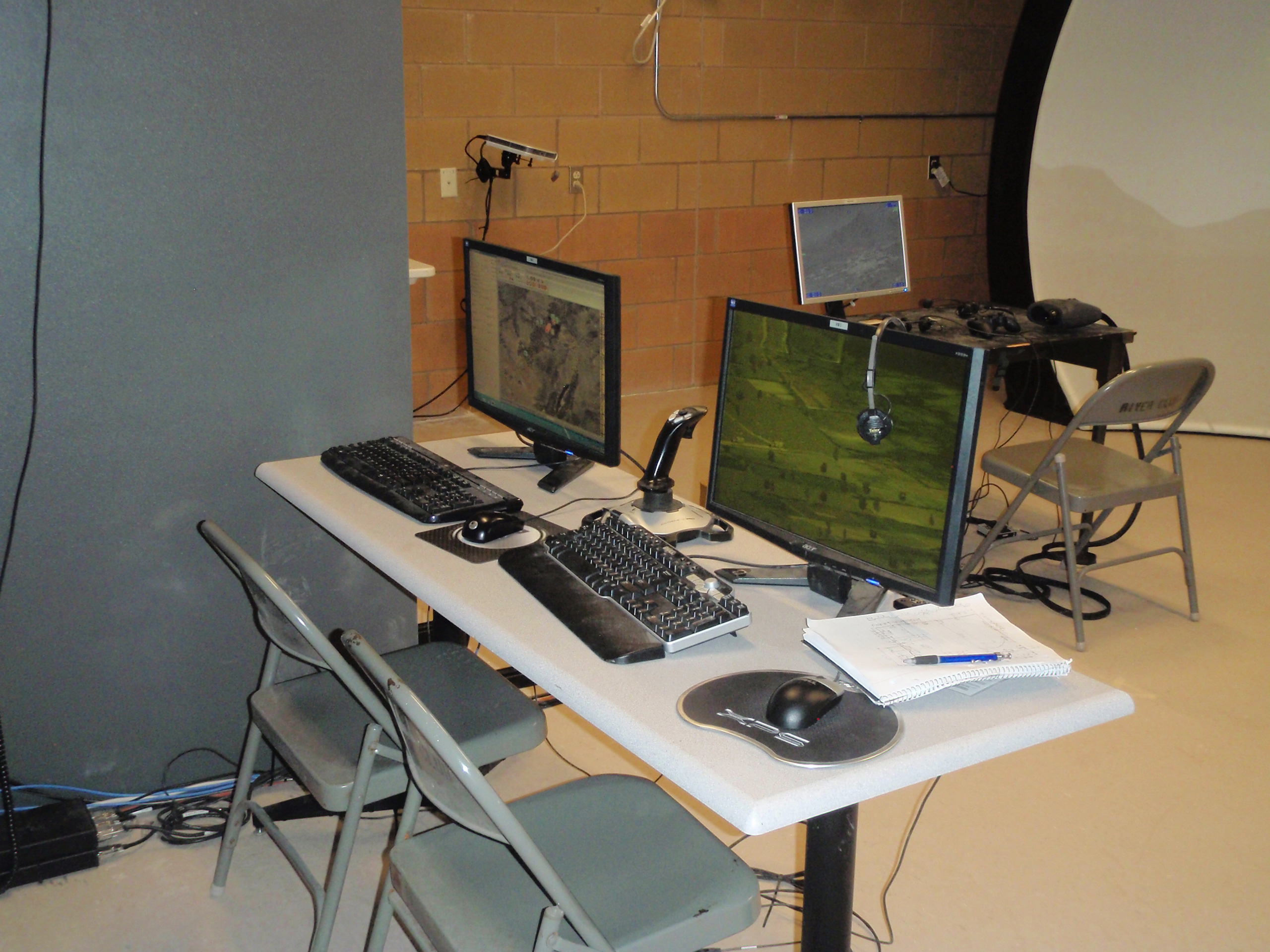 Instructor station of Grayling Air Gunnery's JFIRES training system. (Photo courtesy of Battlespace Simulations.)