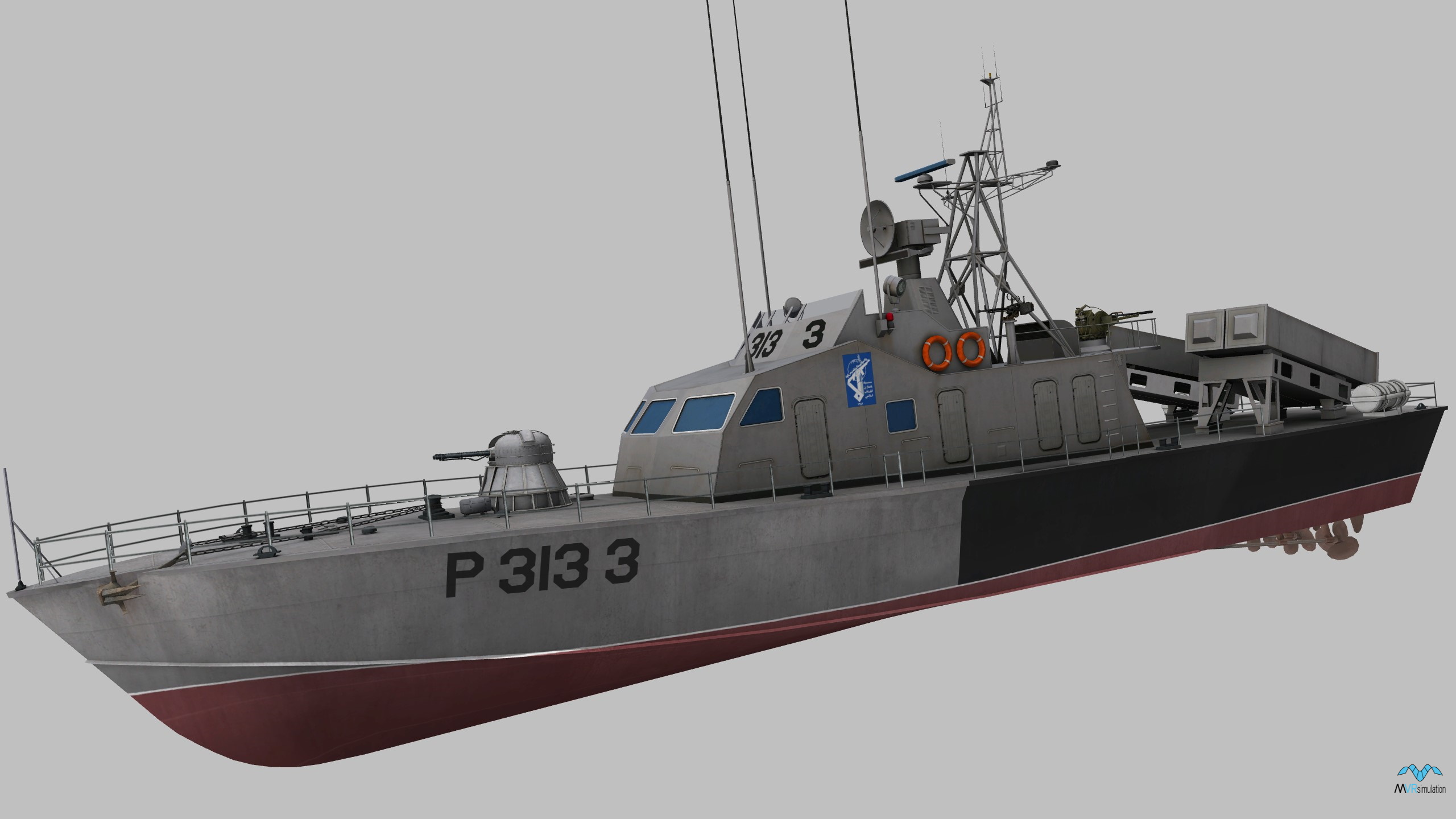 Port forward quarter view of MVRsimulation's Thondar class missile boat 3D Model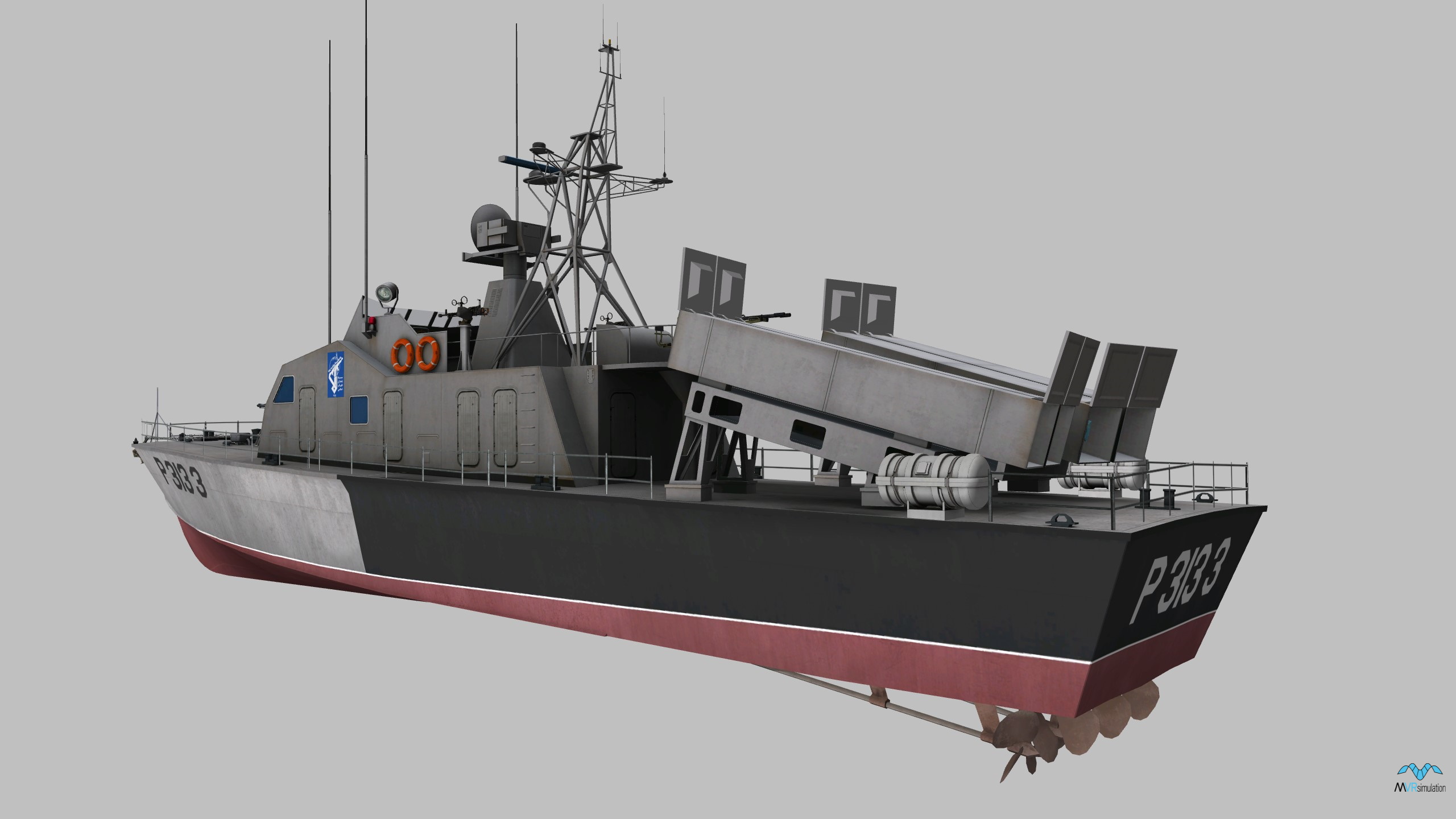 Port aft quarter view of MVRsimulation's Thondar class missile boat 3D Model with missile tube hatches open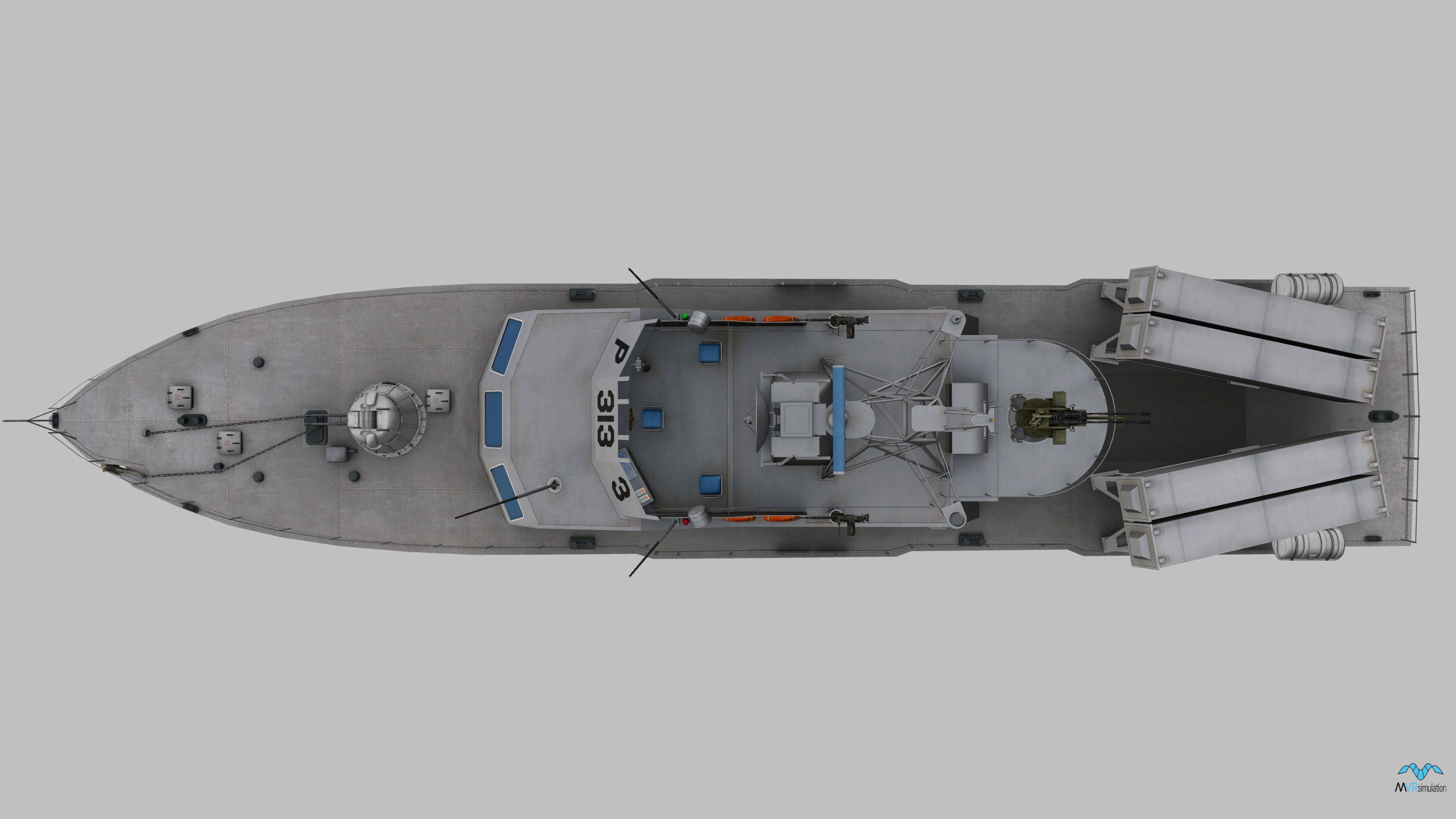 Overhead view of MVRsimulation's Thondar class missile boat 3D Model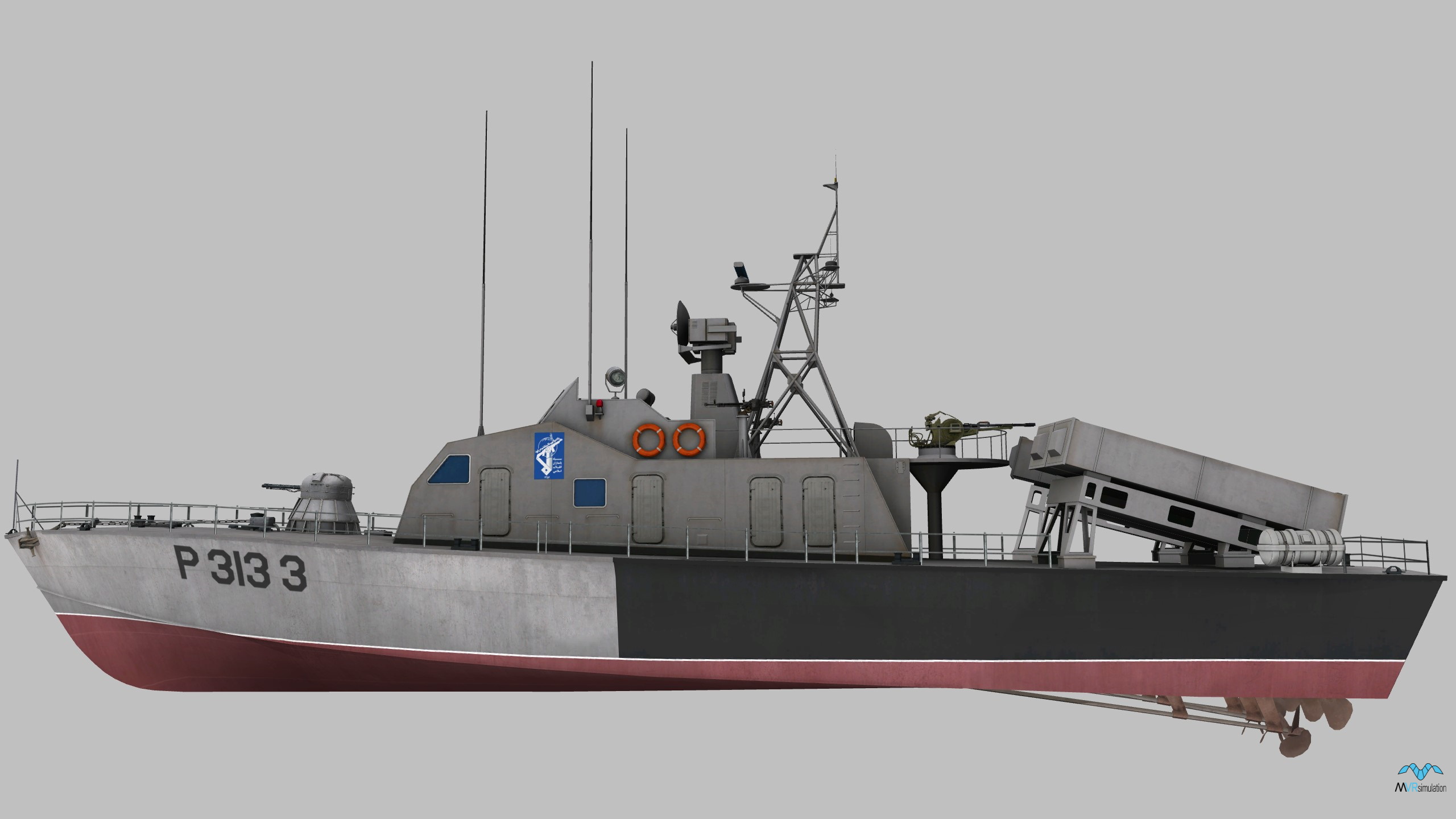 Port side view of MVRsimulation's Thondar class missile boat 3D Model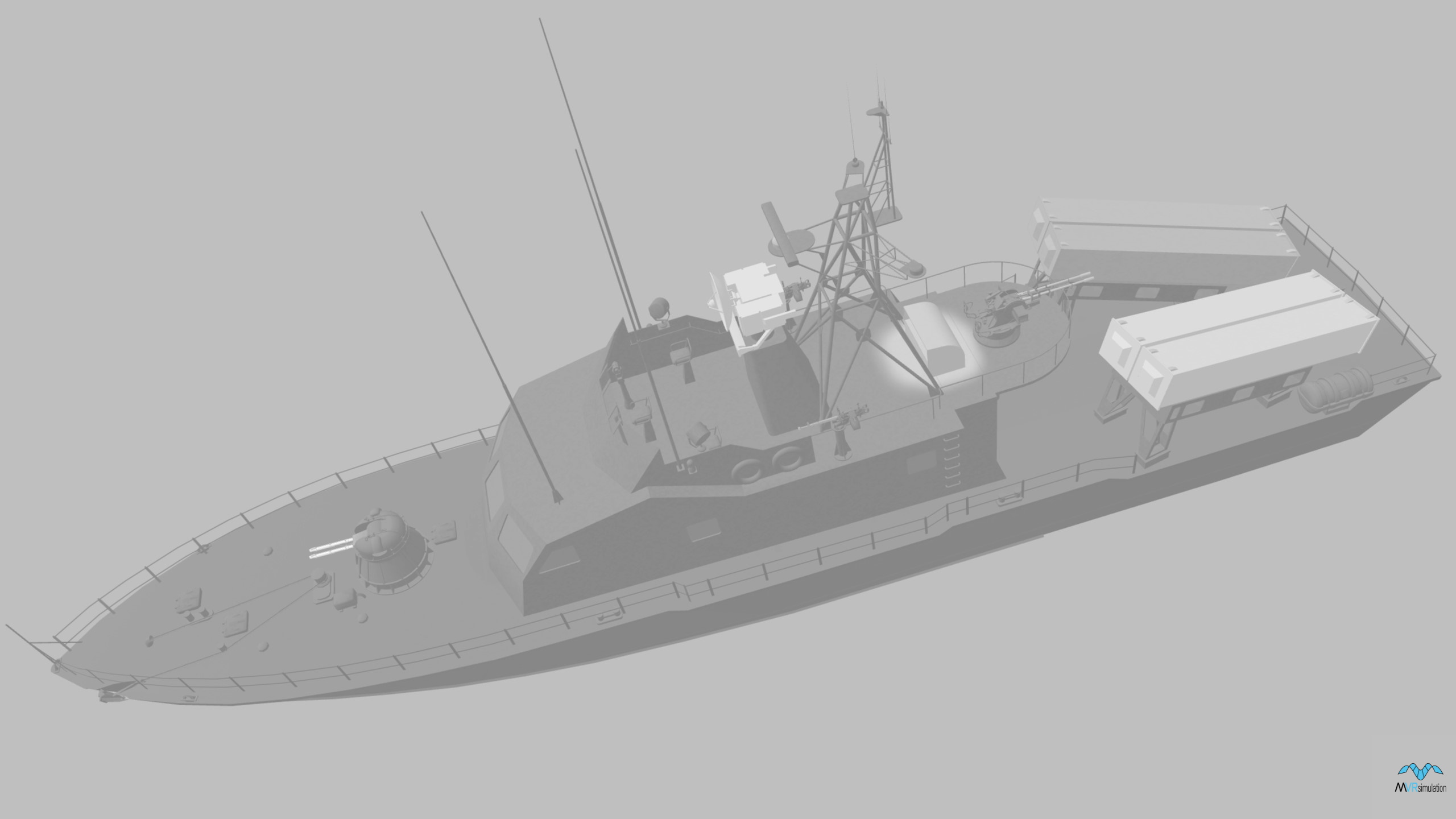 Thermal view of MVRsimulation's Thondar class missile boat 3D Model with two port side missile tube hot
Category: Light/Patrol Craft
SISO Enumeration: 1.3.101.7.12.3
The Iranian Thondar class missile boat is a derivative of the Type 021 Houdong class vessels purchased from China. It shares the same hull and superstructure of its predecessors with the main visible modification being the replacement of missile launchers.
Vessel Equipment
4x Ghader Anti-Ship Missile launchers
1x Type 69 deck gun
2x Dshk machine guns
1x ZU-23-2 gun
1x SR-47A Surface Search Radar
3D Model Switch States
Vessel damage
Hatch open/closed for each launcher
Missile present/missing for each launcher
3D Model Articulated Parts
Elevation & traverse of Type 69 gun
Elevation & traverse of port side Dshk
Elevation & traverse of starboard side Dshk
Elevation & traverse of ZU-23-2
Elevation & traverse of primary radar
Rudder position
Rotation of each propeller
This model is comprised of 79,214 polygons and 195 MB of textures. As with other MVRsimulation 3D Models, damage state and multiple levels of detail are included.
The model is available for download to MVRsimulation's customers on active software maintenance. MVRsimulation's models are encrypted and require a hardware dongle to view.