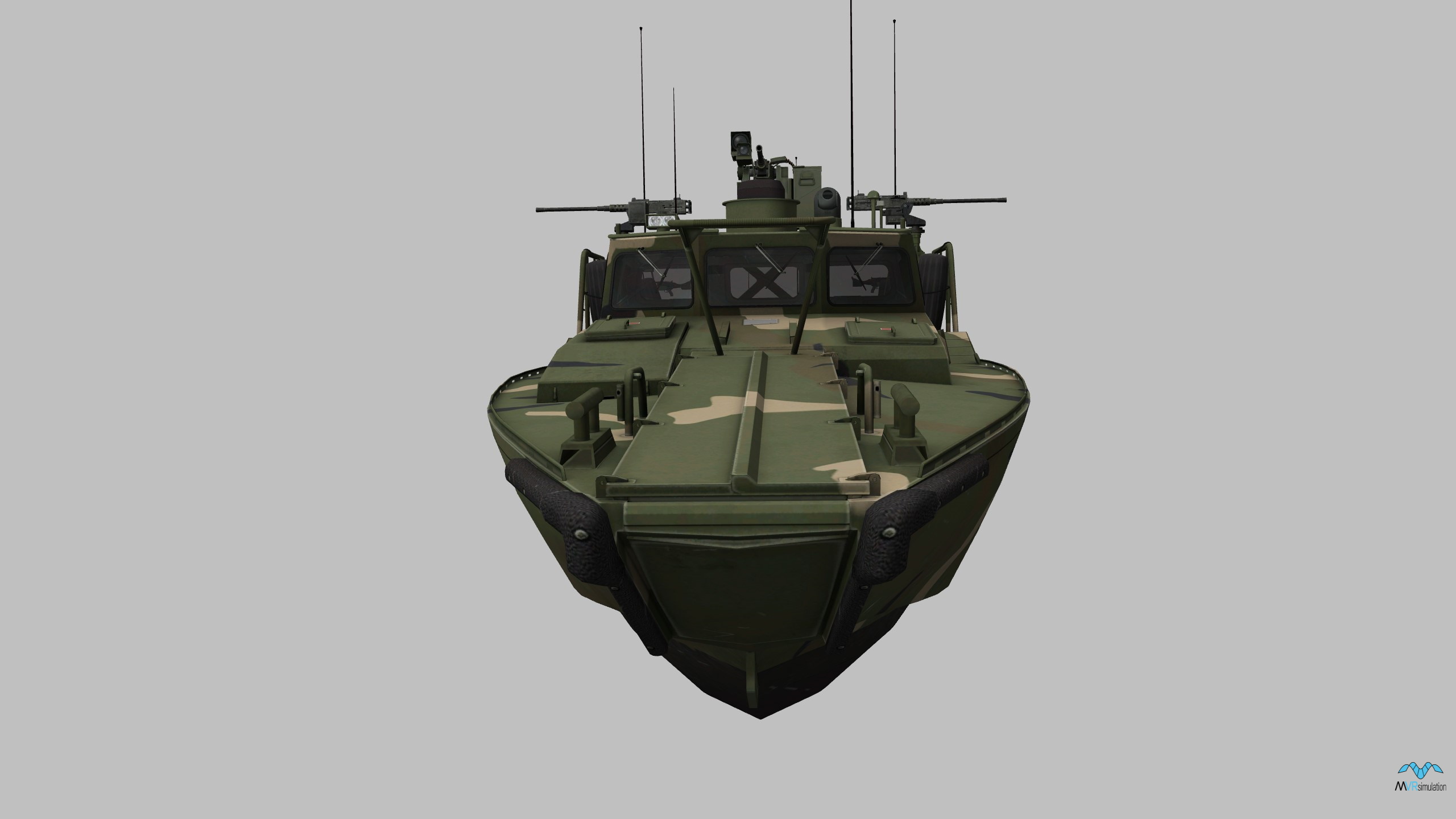 MVRsimulation's CB-90 Riverine Command Boat 3D model bow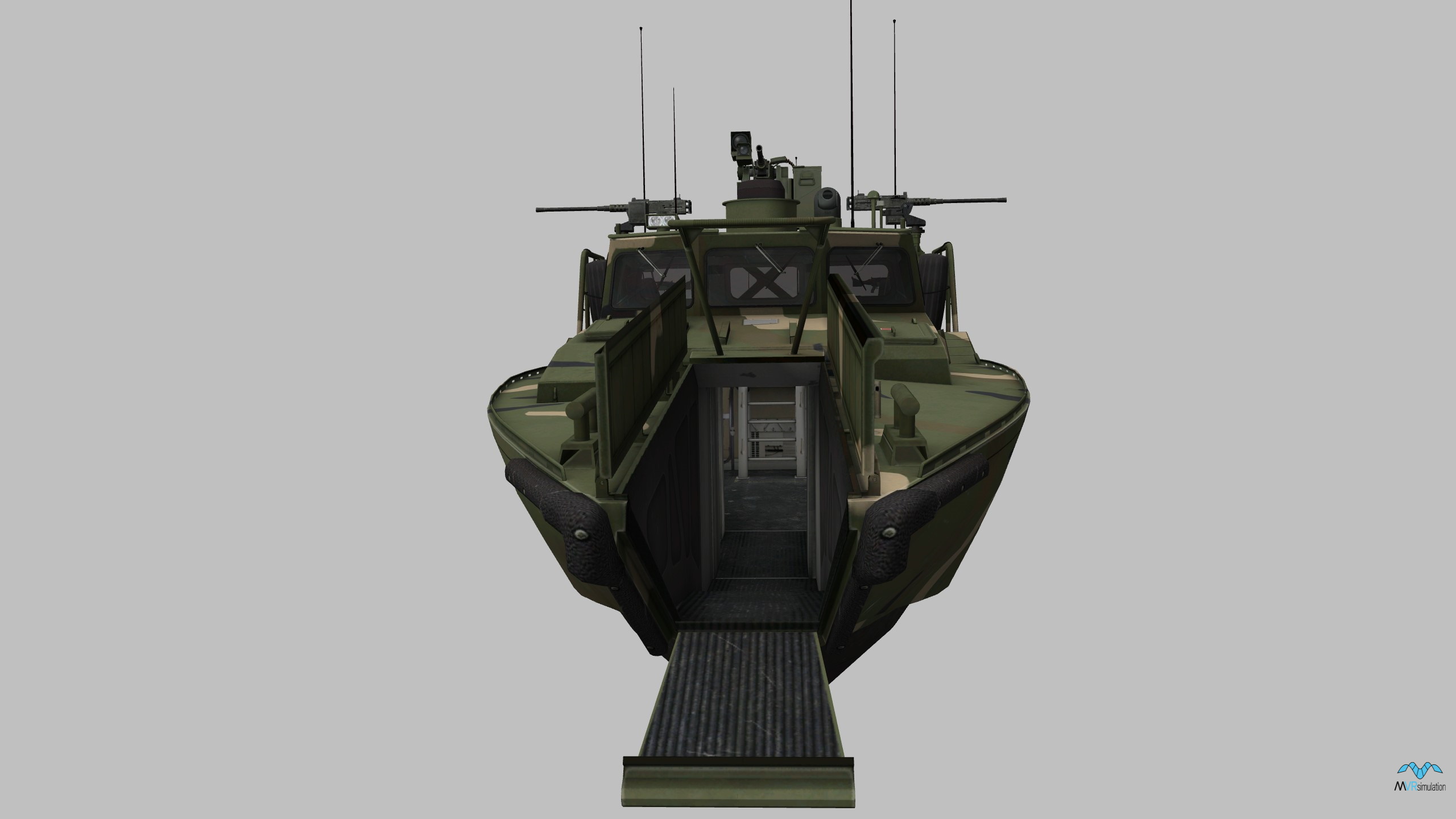 MVRsimulation's CB-90 Riverine Command Boat 3D model bow landing ramp deployed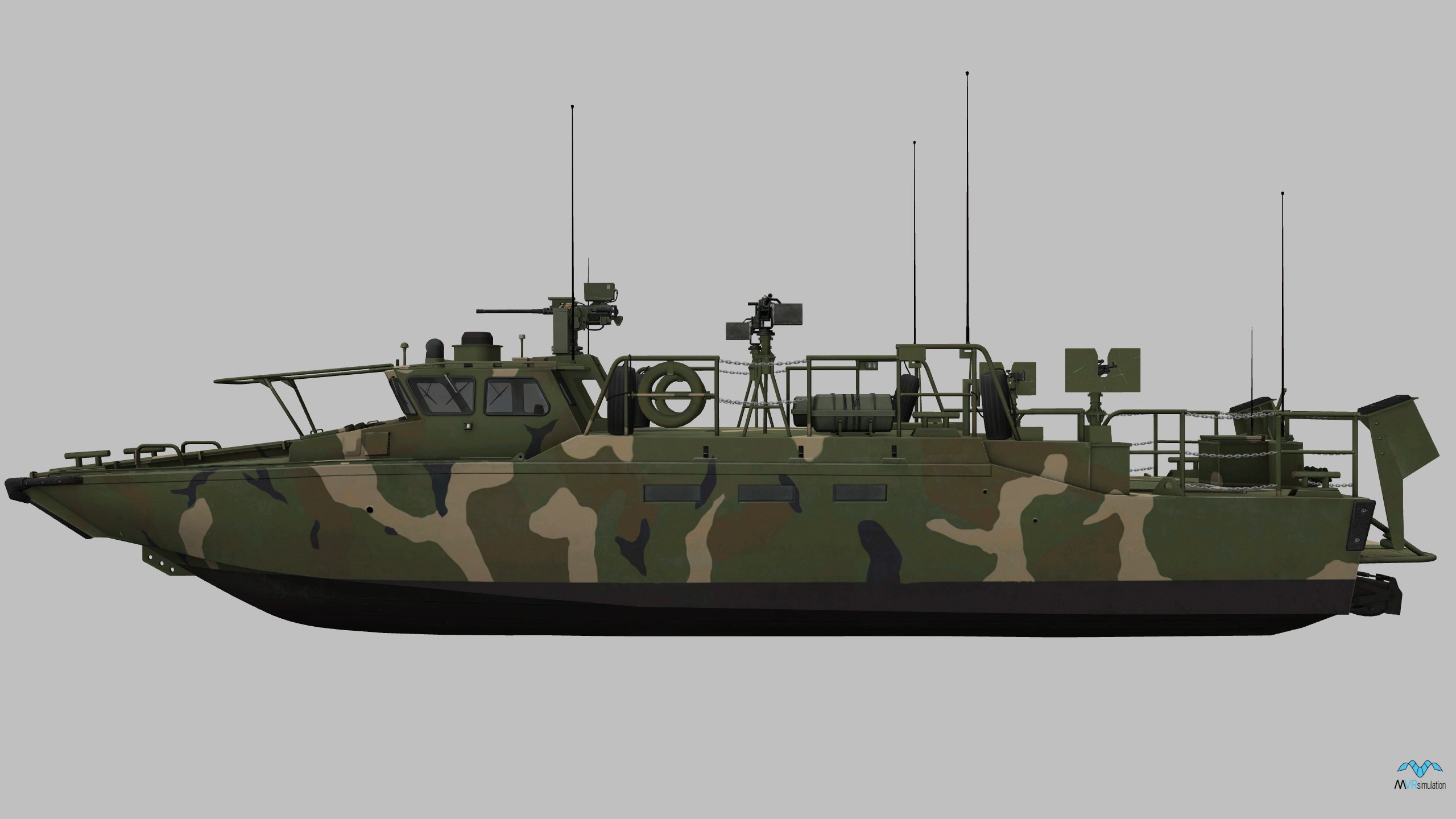 MVRsimulation's CB-90 Riverine Command Boat 3D model port side
MVRsimulation's CB-90 Riverine Command Boat 3D model topsides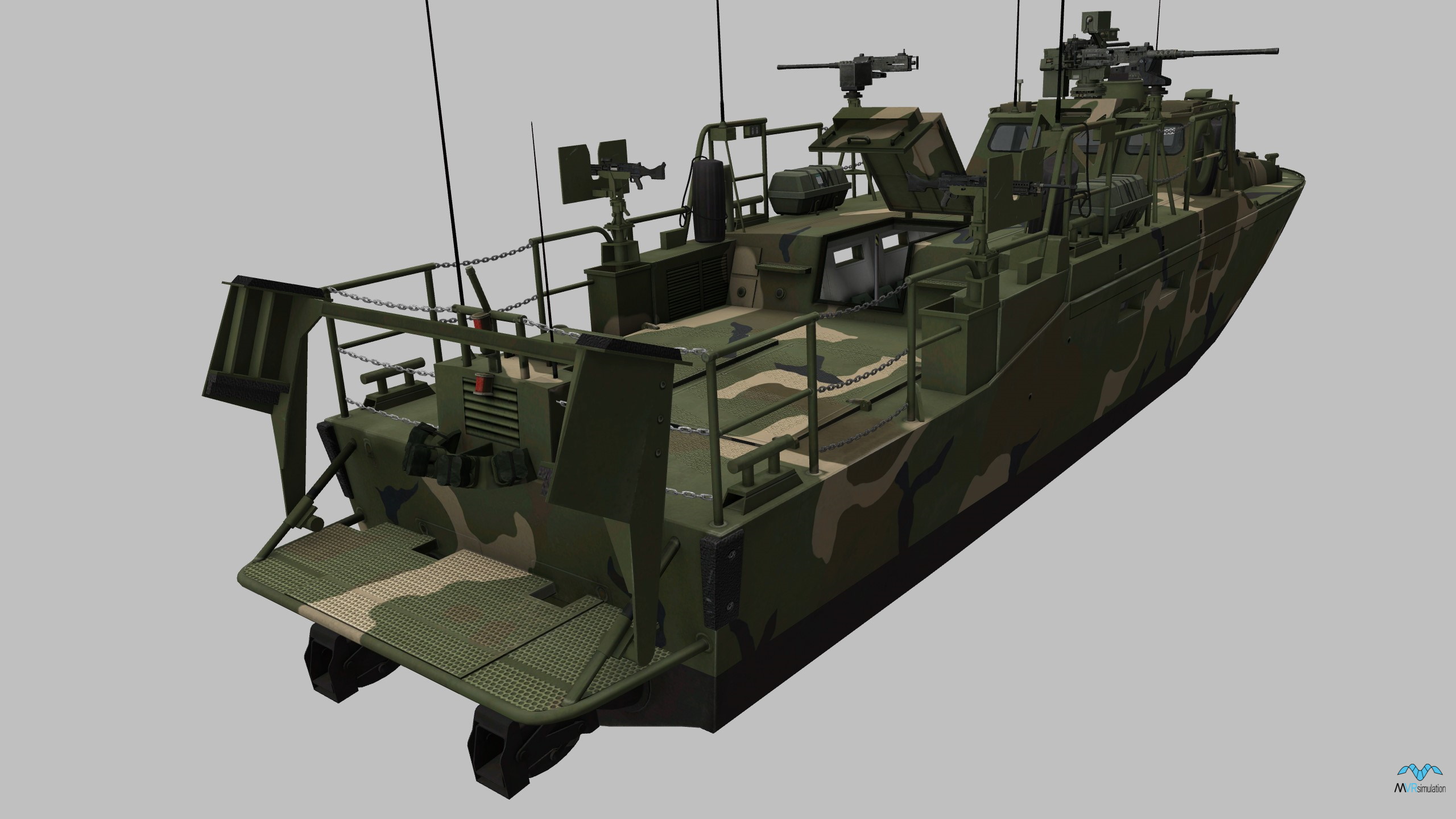 MVRsimulation's CB-90 Riverine Command Boat 3D model stern with aft hatch open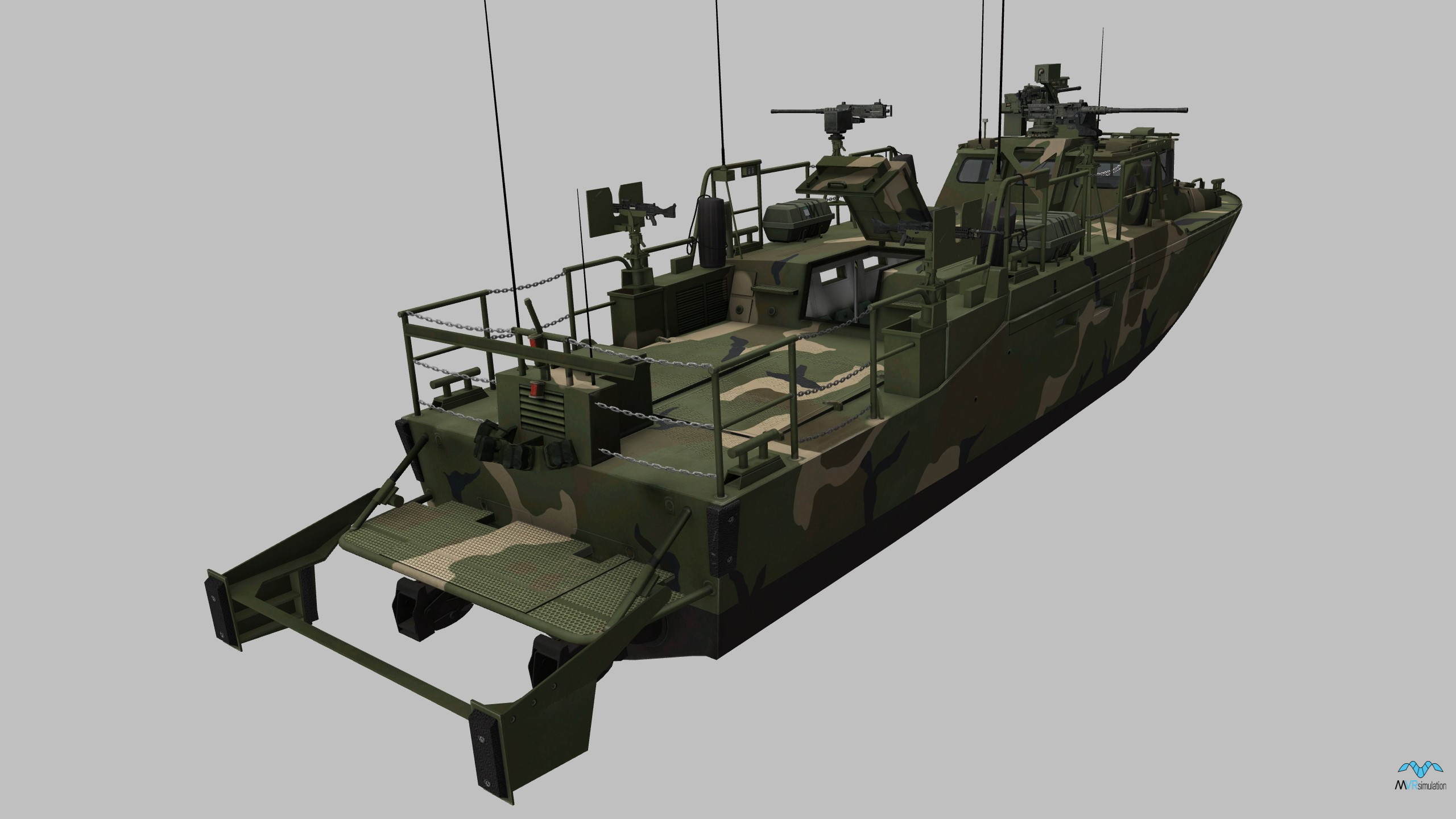 MVRsimulation's CB-90 Riverine Command Boat 3D model stern with aft hatch open and dock bumpers deployed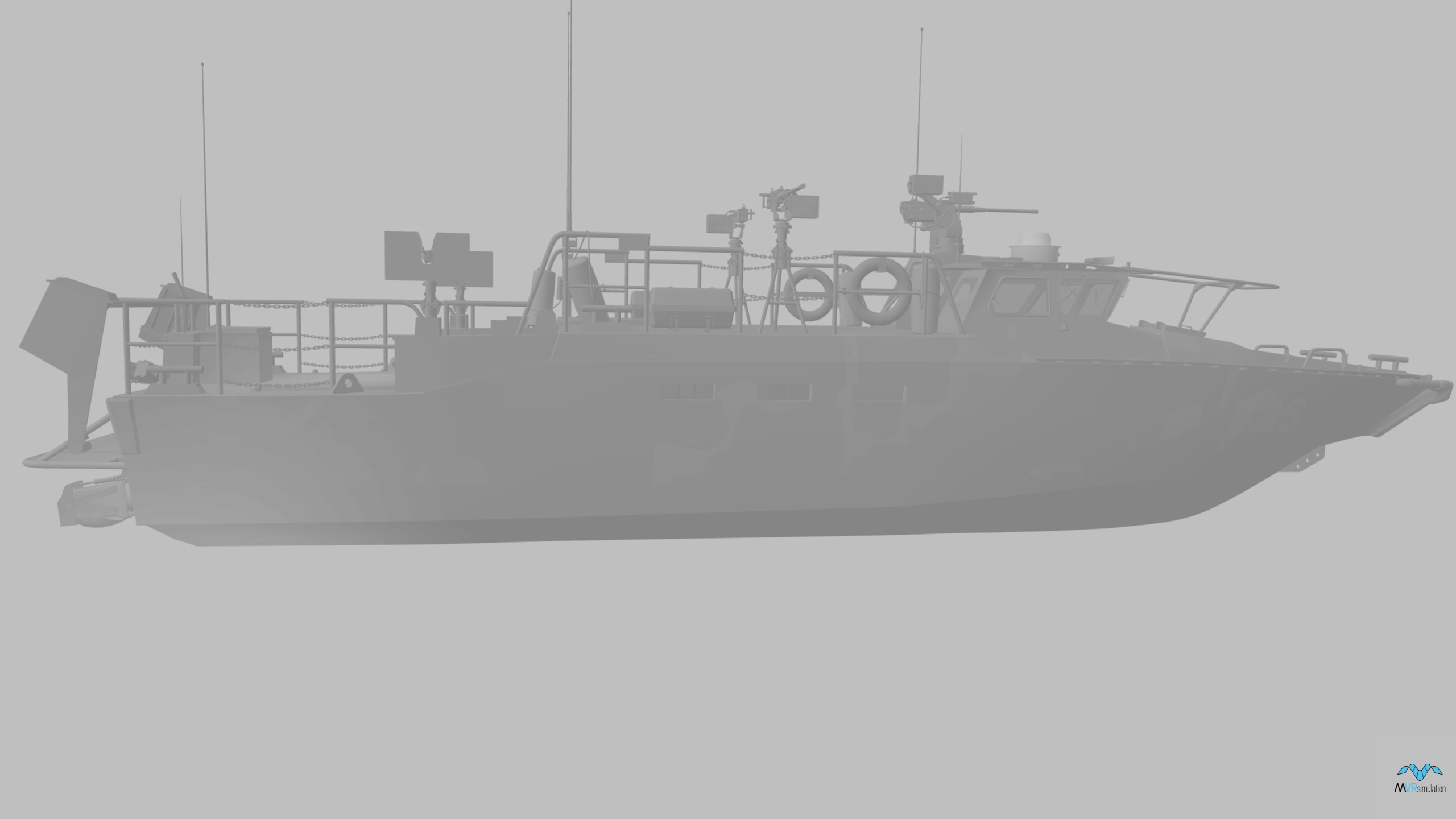 MVRsimulation's CB-90 Riverine Command Boat 3D model starboard thermal view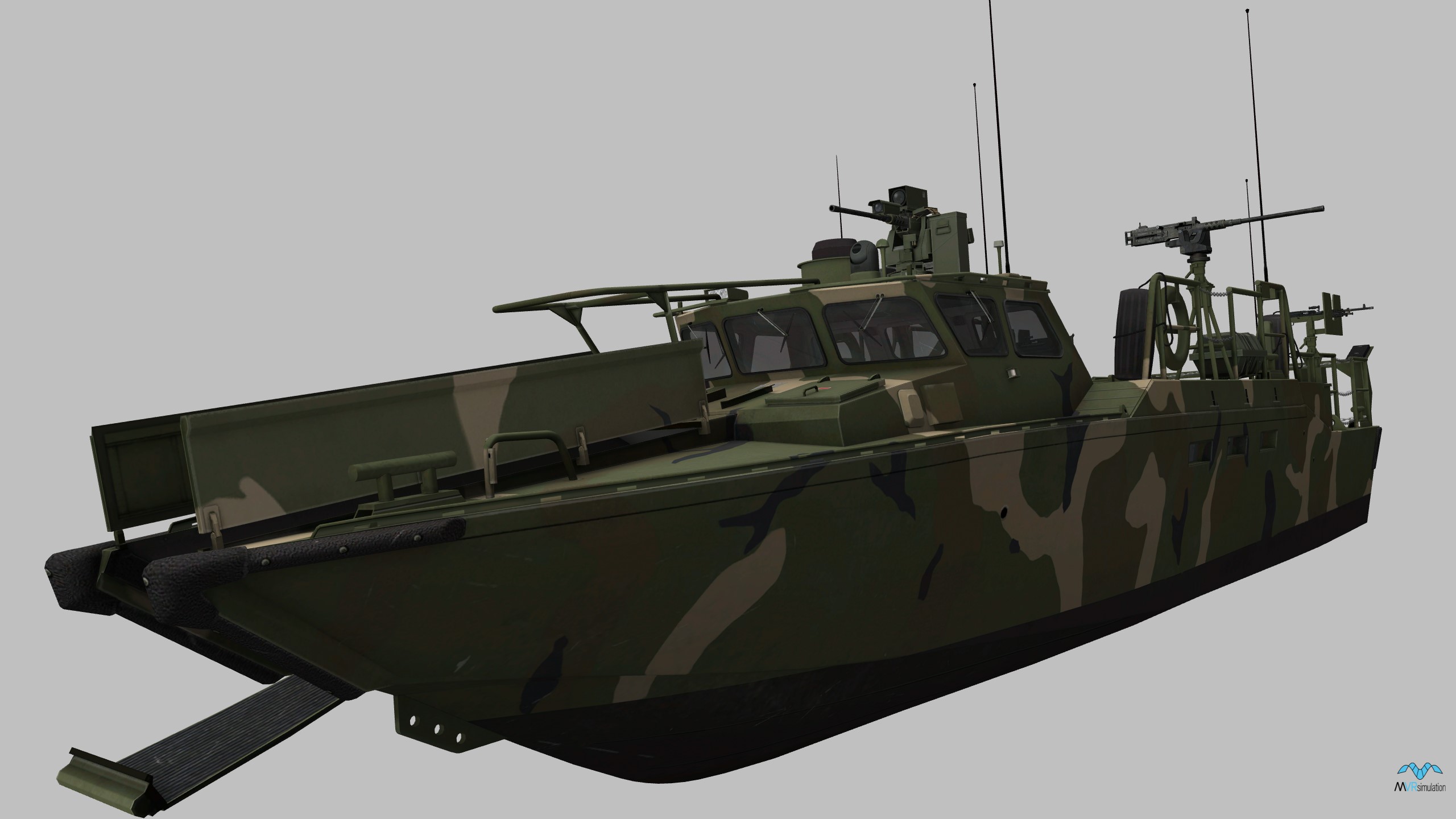 Port forward view of MVRsimulation's CB-90 Riverine Command Boat 3D model with bow hatch open and ramp deployed
Category: Light / Patrol Craft
SISO Enumeration: 1.3.225.7.0
MVRsimulation's CB-90 Riverine Command Boat model is comprised of 118,762 polygons and 157MB of textures. The model features switch states for bow ramp, bow hatch, forward facing twin 50 caliber gun hatch, rear cabin hatch, and stern gate / bumper and damage state. It has articulated mounted M240 machine guns.
The CB-90 Riverine Command Boat is used by the US Navy for shallow water and riverine operations. The vessel is a version of the Norwegian Stridsbåt 90 H, which is also used by Greece, Malaysia, Mexico, Norway, Peru, Sweden, and the United Kingdom.
The CB-90 model is available for download to MVRsimulation's customers on active software maintenance. MVRsimulation's models are encrypted and require a hardware dongle to view.
Specific Model Variants
MVRsimulation strives to deliver models in correct paint and camouflage schemes that apply to each model. We may alter models to match real captured and altered equipment as this helps simulate allied platforms that are now OPFOR targets.
The CB-90 Riverine Command Boat is available in alternate paint schemes.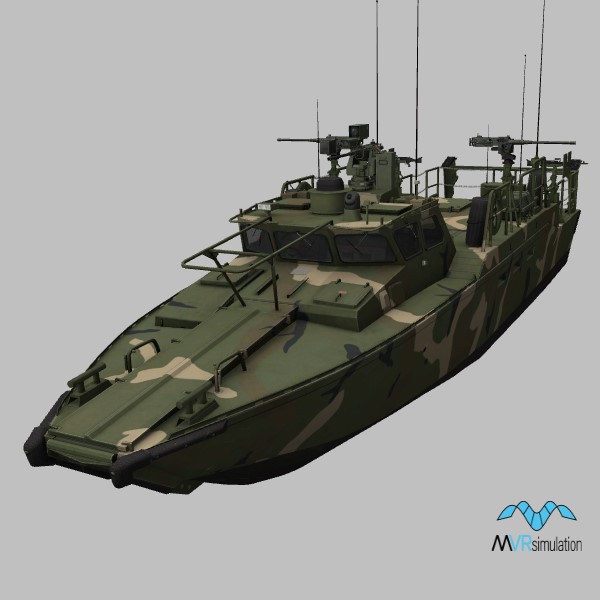 CB-90 Riverine Command Boat in camouflage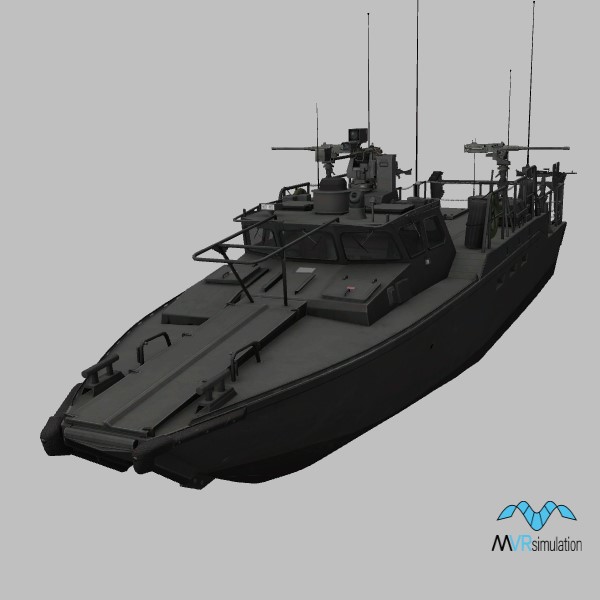 CB-90 Riverine Command Boat in black