Czech Armed Forces Artillery Trainer Simulation System
Classroom of the Czech armed forces' Artillery Trainer Simulation System (ATSSCz) at the Military Academy, Vyskov, Czech Republic. (Photo: CSTT Vyskov.)
New MVRsimulation Virtual Reality Scene Generator (VRSG) licenses were installed in 2020 at the Military Academy of the Czech armed forces in Vyškov, Czech Republic. These 13 additional VRSG licenses were part of an upgrade of the FidelityFires software used by the Czech forces' Artillery Trainer Simulation System (ATSSCz). The upgrade added the new VRSG licenses so that each student station has a Virtual Military Equipment Suite of devices for enhanced Call-For-Fire training.
The ATSSCz, originally delivered in 2004 with VRSG, has undergone continual upgrades. The system is designed to simultaneously train 13 students in tactics, techniques, and procedures to accurately identify targets and complete Call For Fire missions. Dual instructors can monitor and simulate fire direction centers and the system utilizes a software gateway providing a bridge to external simulations.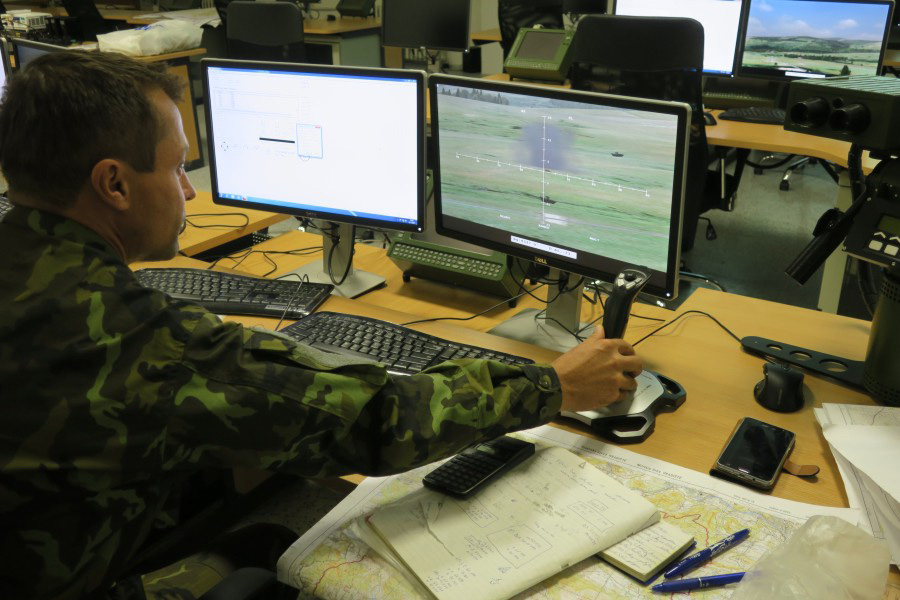 A student station in the ATSSCz classroom at the Center for Simulation and Training Technologies (CSTT), Military Academy, Vyškov. (Photo: CSTT Vyskov.)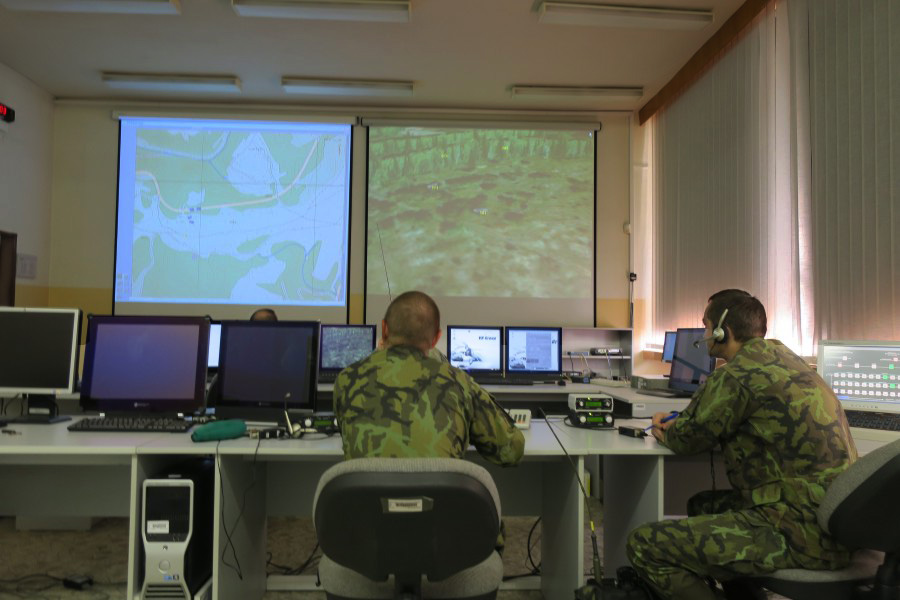 The controller room for the Czech armed forces' ATSSCz at the CSTT, Military Academy, Vyškov. (Photo: CSTT Vyskov.)
VRSG generates virtual scenes on a central screen, in simulated military equipment, and on computer monitors at the student stations. A semi-automated forces (SAF) system has been integrated to provide constructive simulation functions and works synchronously with VRSG.
The ATSSCz is designed to be a cost-effective method for operational training of the forward observer task whereby ground forces direct artillery onto targets using portable view magnification and laser range finder devices. Used for training all levels of army artillery personnel, the integrated system simulates field equipment complete with virtual environments and simulated battlefield scenarios. Using multi-task level training in a variety of environments and with a SAF and simulated equipment, the system supports role training for forward observers, fire support officers, battalion, battery, and gun operators. The ATSSCz can interface with external simulations running the Distributed Interactive Simulation (DIS) protocols. This means it can network with other ground simulators at the CSTT, such as the VSII LOS crew simulator, for joint exercises.