Dutch Door Gunner Simulation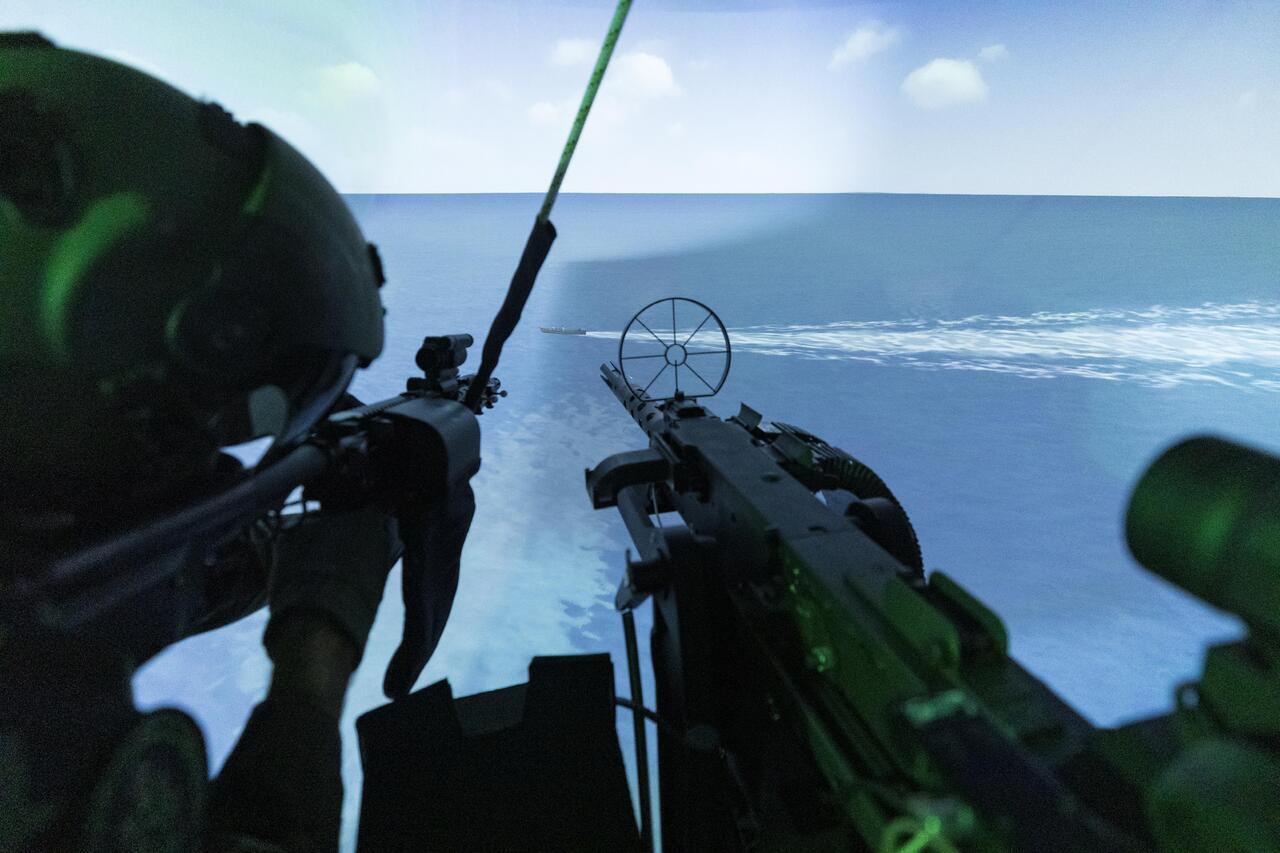 NH90 Door Gunner Simulator (DGS) with a M3M machine gun and H&K417 shoulder rifle. Built by Pathfinder Systems with MVRsimulation VRSG. (Photo courtesy of StingRay Training Solutions.)
MVRsimulation Virtual Reality Scene Generator (VRSG) is used in the Door Gunner Simulator (DGS) built by Pathfinder Systems and delivered to the Defence Material Organization of the Netherlands. The DGS is a fully-immersive, projection-based simulator which supports gunnery and aircrew training for the Royal Netherlands Air Force (RNLAF) Chinook, AS532 Cougar, and NH-90 helicopters. The simulator supports gunnery for the M3M and FNMAG weapons systems.
The simulator includes nine MVRsimulation rackmount visual systems with 24 VRSG licenses and 3D terrain of the Netherlands built by MVRsimulation with MVRsimulation Terrain Tools for Esri ArcGIS from source imagery provided by the Dutch government. Terrain areas of interest were built at higher resolution, such the Cornfield (Vliehors) Shooting Range, which includes major target models found on the live fire range. MVRsimulation also delivered three high-resolution models of the CH-47D with Dutch markings and a rear-deck gun, the Aerospatiale Cougar, and the NH-90 aircraft.
The DGS supports training for both daytime and night operations. The simulator stimulates the student's Night Vision Goggles so they can train using their own equipment as they would actually operate. Intelligent autopilot is controlled by the instructor using an XBOX controller. Instructors remotely inject faults into all simulated weapons as well as student Night Vision Goggles from the instructor development station.
The reconfigurable cabin replicates the area around each gunner position so the students can learn how to operate the weapon within the specific constraints imposed by each aircraft type. All weapon mounts have integrated aerodynamic torque that is applied to the weapons in "flight." The simulator is also equipped with a training briefing/debriefing area.
In its first 15 months of operation, the DGS has been in use continuously for training. Instead of a planned 800 hours of training annually, it delivered about 2,000 hours in its first year.

View of the Door Gunner Simulator's 360° display with MVRsimulation VRSG. (Photo courtesy of Pathfinder Systems.)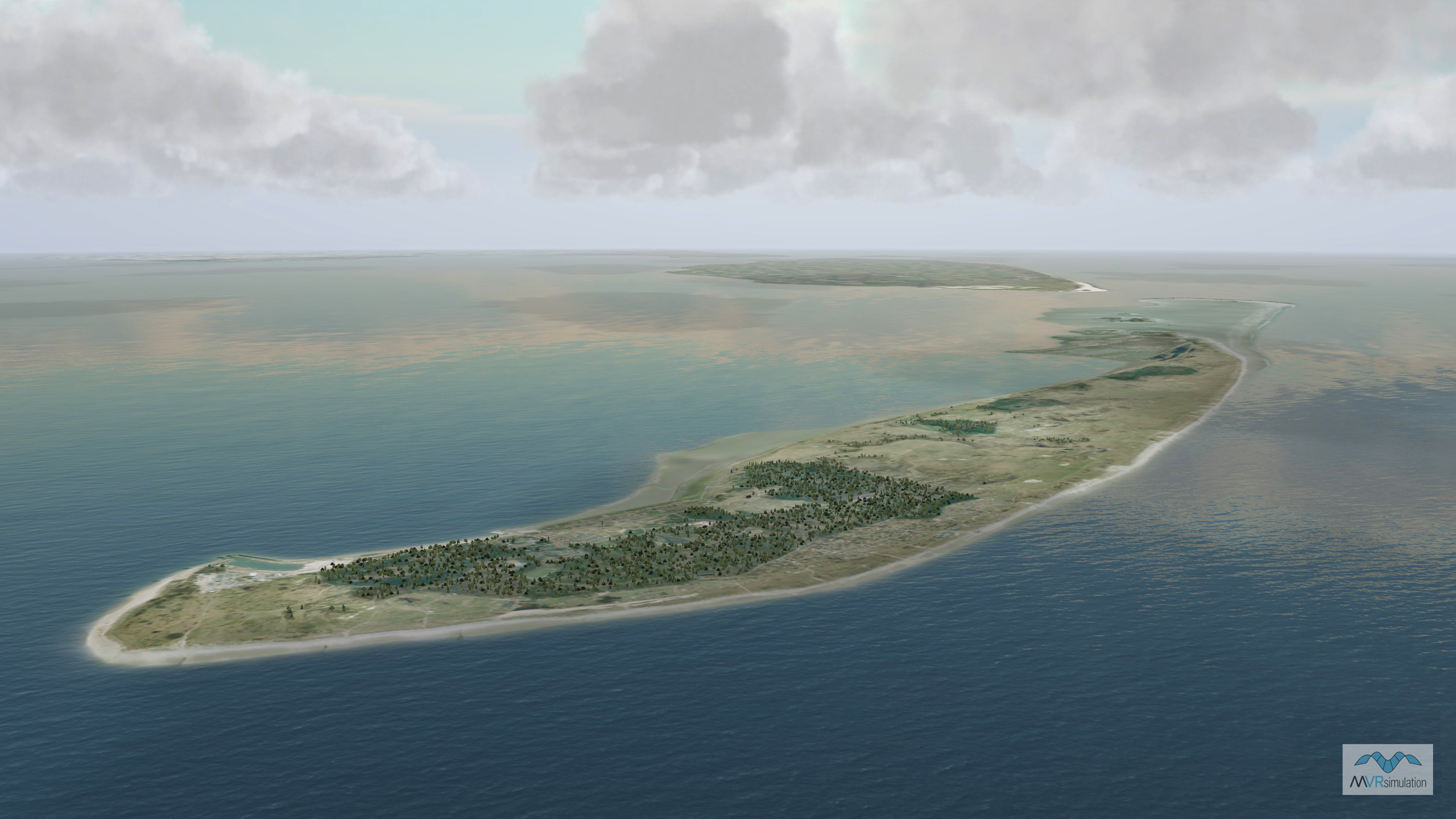 MVRsimulation VRSG scene of 3D terrain of the Cornfield (Vliehors) Shooting Range in the Netherlands.