UAS Lab at Embry-Riddle Aeronautical University Daytona Beach Campus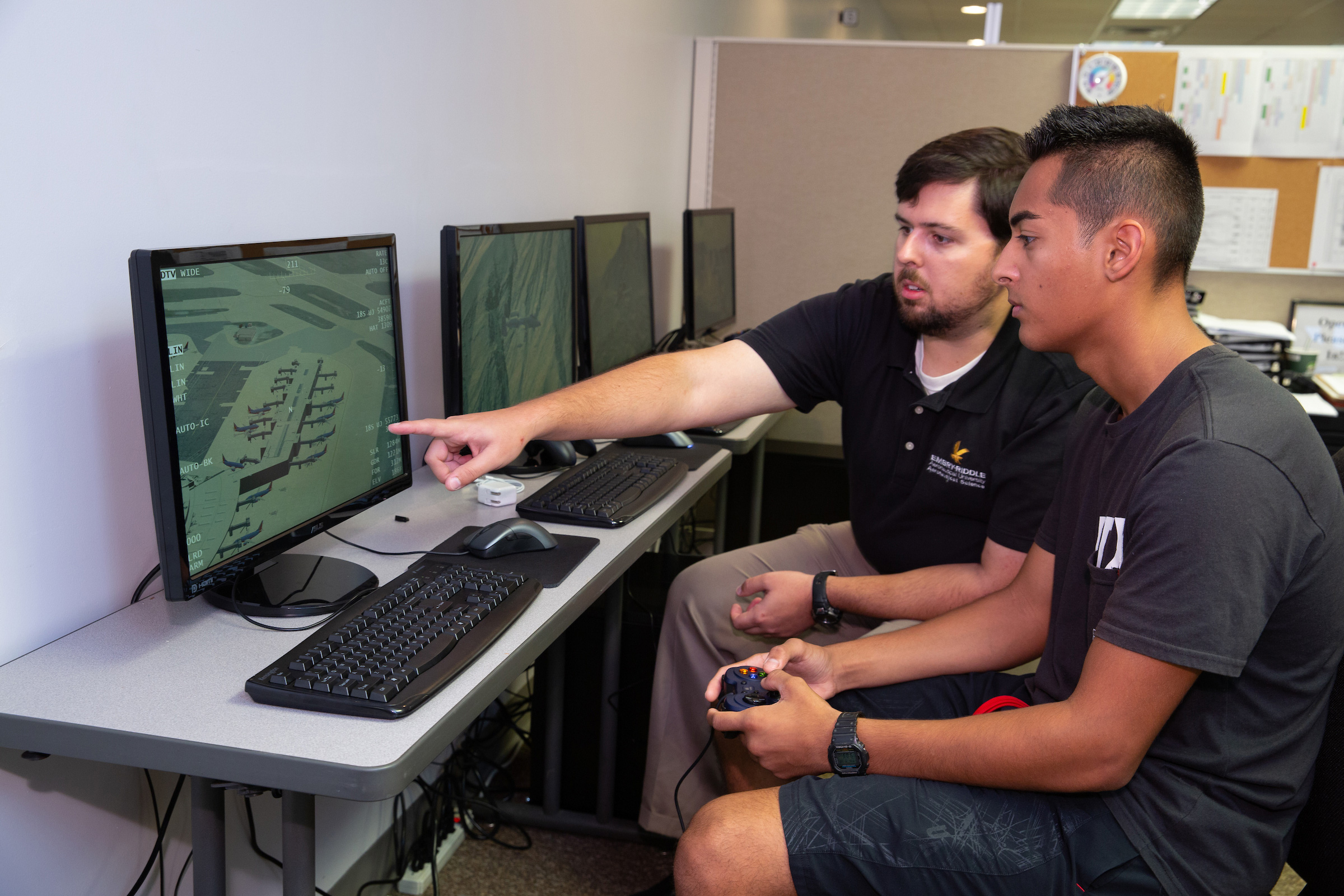 At Embry-Riddle's Daytona Beach Campus, a UAS simulation and flight instructor trains a lab assistant on the new simulation stations running VRSG in the UAS training lab. (Photo courtesy of Embry-Riddle.)
Embry-Riddle Aeronautical University Daytona Beach campus installed 8 MVRsimulation VRSG desktop systems in 2018 to upgrade and expand the simulation capabilities of its UAS training lab.
A key feature of these new simulators is that VRSG can be driven by the Piccolo Command Center Interface Software, via a VRSG plugin developed by Georgia Tech Research Institute (GTRI), which uses MVRsimulation's CIGI interface. (The Piccolo software is a widely fielded commercial UAS ground control station software application.)
The UAS lab aims to eventually collect imagery from its own UAS for the purpose of using it to build 3D terrain in MVRsimulation Terrain Tools for Esri® ArcGIS® and have VRSG render the terrain in the UAS simulators.
Embry-Riddle is one of a few universities in the US to offer a Bachelor of Science degree in UAS Science, and the first UAS accredited program in the country. The curriculum offers both state-of-the-art simulation and in-field flight experience, enabling students to operate unmanned aircraft in both virtual and actual environments, fly UAS missions as part of a crew, and develop a strong foundation of aviation fundamentals.
The program provides knowledge in several UAS applications areas, surveillance and data collection, secure operations, long duration operations, and autonomous operations. Students gain the necessary expertise needed in a variety of UAS related fields, including UAS pilots, sensor operators, mission planners, operations administrators, and ground technicians. Students study the spectrum of the industry including hazardous operations, government regulations, surveillance, data collection, and the engineering aspects of UAS.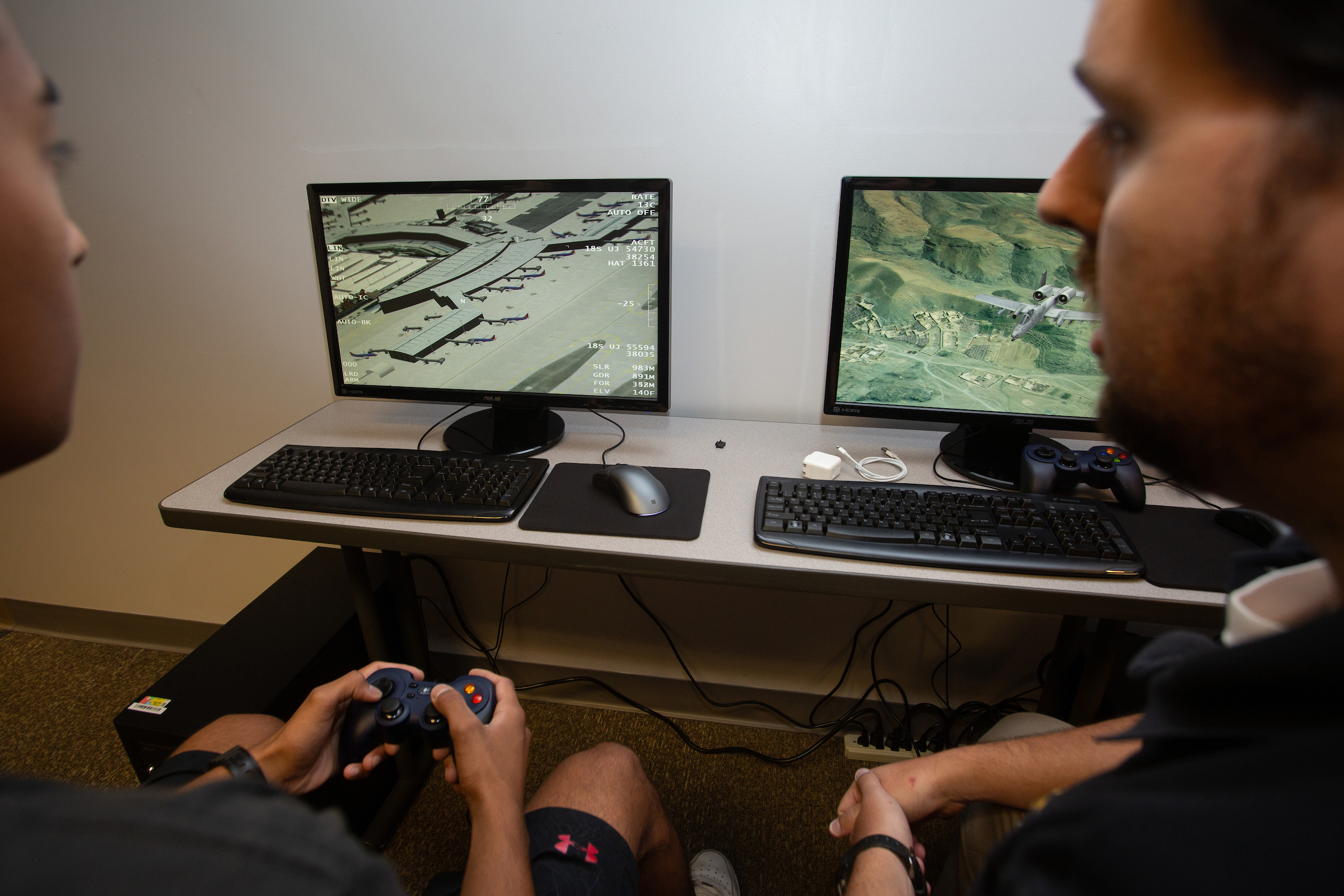 At Embry-Riddle's Daytona Beach Campus, a UAS simulation and flight instructor trains a lab assistant on the new simulation stations running VRSG in the UAS training lab. (Photo courtesy of Embry-Riddle.).